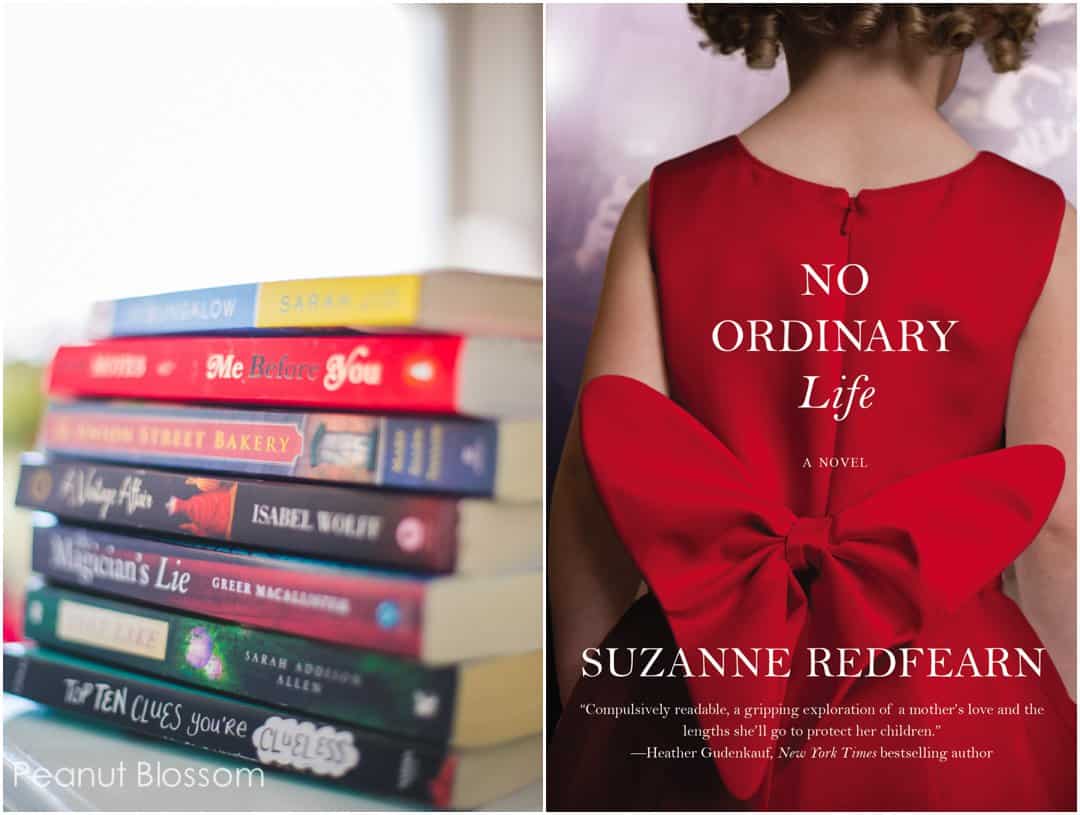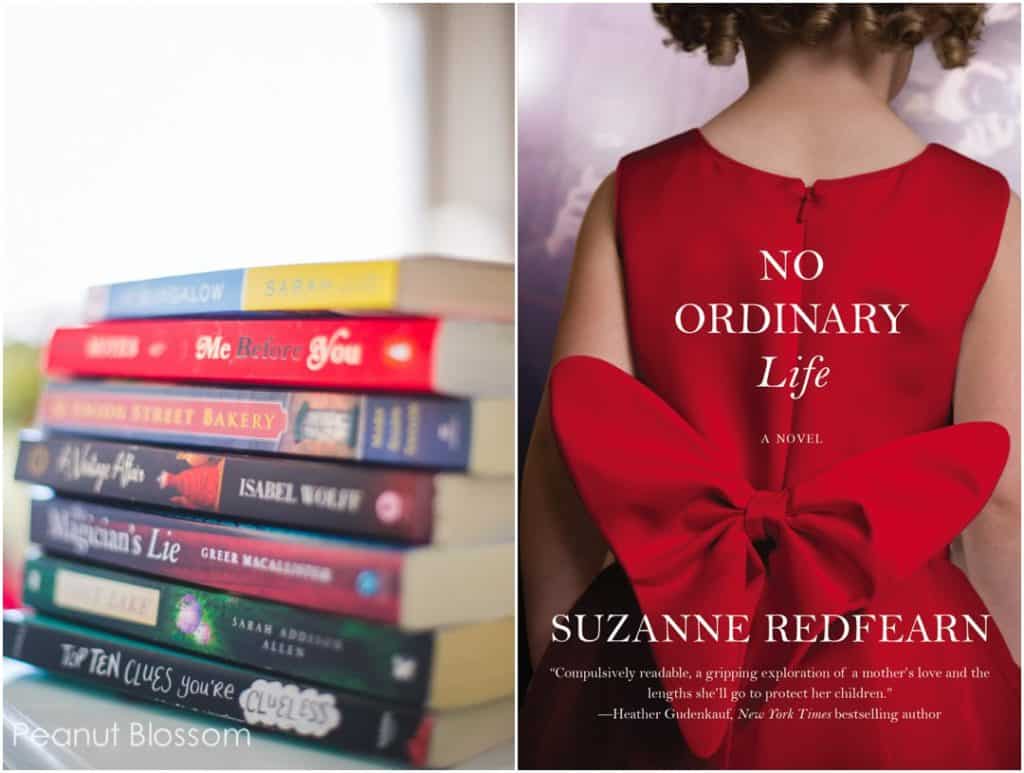 I'm excited to announce that the May pick for the Peanut Blossom Book Club for Recovering Readers is No Ordinary Life by Suzanne Redfearn. I stumbled across this book while browsing the shelves at Target. I confess the bright red dress on the cover caught my eye but it was the description of the story that grabbed my attention:
"Faye Martin never expected her husband to abandon her and their three children . . . or that she'd have to struggle every day to make ends meet. So when her four-year-old daughter is discovered through a YouTube video and offered a starring role on a television series, it seems like her prayers have been answered. But when the reality of their new life settles in, Faye realizes that fame and fortune don't come without a price. In a world where everyone is an actor and every move is scrutinized by millions, it's impossible to know whom to trust, and Faye finds herself utterly alone in her struggle to save her family.
Emotionally riveting and insightful, NO ORDINARY LIFE is an unforgettable novel about the preciousness of childhood and the difficult choices a mother needs to make in order to protect this fragile time in her children's lives."
While my own children may not be YouTube stars, the idea that social media fame could lead to family trouble was a riveting plot line summary for me. This is obviously an issue I am deeply concerned about and I'm super curious to see how the story plays out. I thought the tale of a mom protecting her children's childhoods also seemed like an appropriate choice for the month of Mother's Day!
I hope you are just as eager to read our book as I am! You can grab your copy here.

P.S. Are you new to the Peanut Blossom Book Club for Recovering Readers? You can read all about how our club works right here.
Then be sure to come on over to Facebook and join us!
https://www.facebook.com/peanutblossom/posts/10153464953631949
Question 1:
https://www.facebook.com/peanutblossom/photos/a.10150226900971949.314348.126659076948/10153464945326949/?type=3&theater
Question 2:
https://www.facebook.com/peanutblossom/posts/10153464997411949
Question 3:
https://www.facebook.com/peanutblossom/posts/10153464997716949
Question 4:
https://www.facebook.com/peanutblossom/posts/10153464998326949
Question 5:
https://www.facebook.com/peanutblossom/posts/10153464998741949
Question 6:
https://www.facebook.com/peanutblossom/posts/10153464999301949
Question 7:
https://www.facebook.com/peanutblossom/posts/10153464999581949
Question 8:
https://www.facebook.com/peanutblossom/posts/10153464999941949
Question 9:
https://www.facebook.com/peanutblossom/posts/10153465000546949
Question 10:
https://www.facebook.com/peanutblossom/posts/10153465001276949
Question 11:
https://www.facebook.com/peanutblossom/posts/10153465001586949
Question 12:
https://www.facebook.com/peanutblossom/posts/10153465002196949