Big Little Lies is the official January 2015 pick for the Peanut Blossom Book Club for Recovering Readers.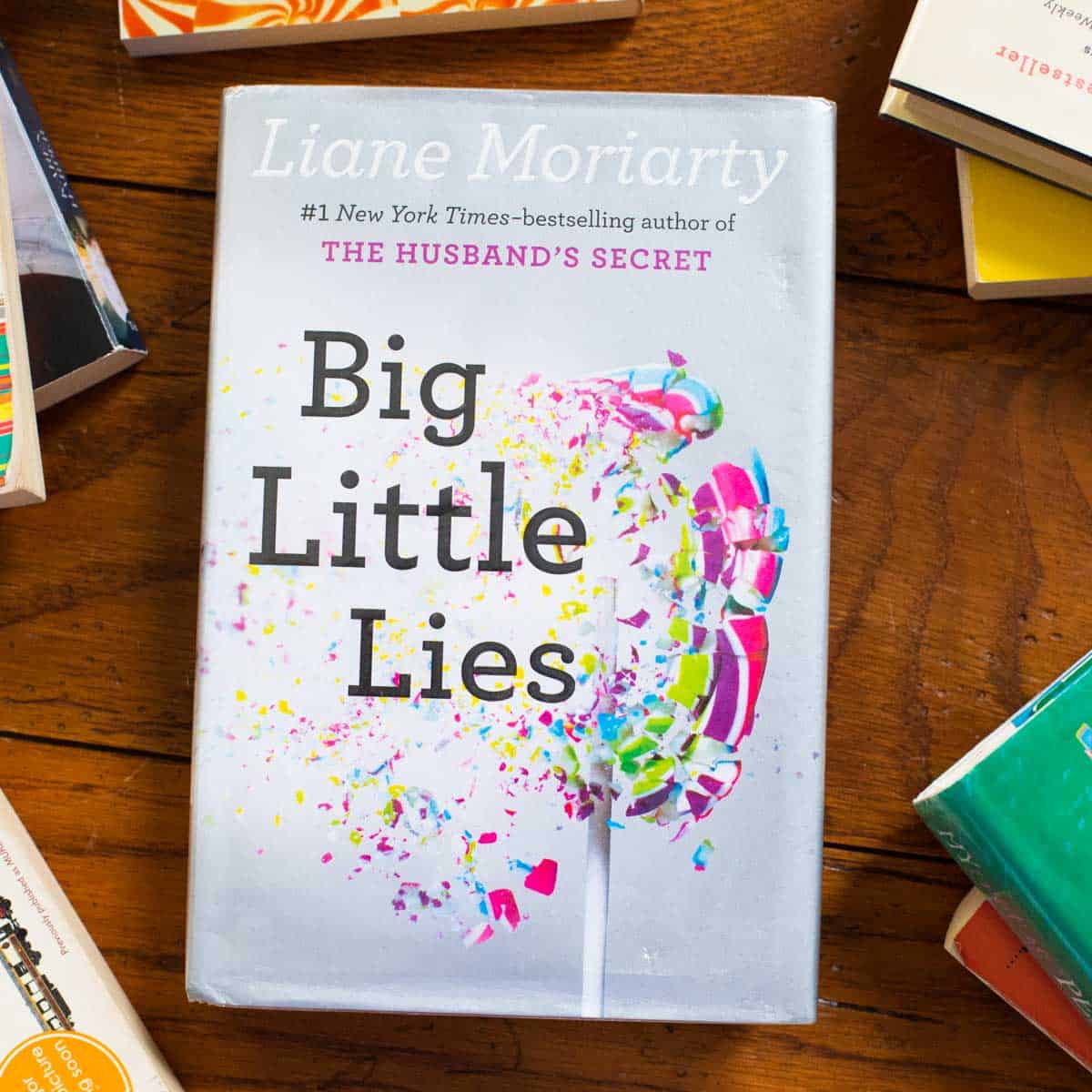 When I launched the Peanut Blossom Book Club for Recovering Readers in 2015, I thought maybe I'd get a handful of friends to join me in an online chat about books.
Never in a million years did I expect the kind of reaction this club has gathered on Facebook!
We now have thousands of readers in our private group who love to share their favorite reads every month.
The enthusiasm and energy all of our "recovering readers" have brought to the group has absolutely re-energized my love for reading.
Want to join us? You can get all the details on the club here:
First Book Club Pick
Our first book club pick ever that launched our club was "Big Little Lies" by Liane Moriarty.
I wanted a big bestseller to get everyone excited and wow did this one pay off!
Looking for more great books to choose for your first book club meeting?
What Is Big Little Lies About?
"From the author of Nine Perfect Strangers, Apples Never Fall, and The Husband's Secret comes the #1 New York Times bestselling novel about the dangerous little lies we tell ourselves just to survive.

A murder...A tragic accident...Or just parents behaving badly? What's indisputable is that someone is dead.

Madeline is a force to be reckoned with. She's funny, biting, and passionate; she remembers everything and forgives no one. Celeste is the kind of beautiful woman who makes the world stop and stare but she is paying a price for the illusion of perfection. New to town, single mom Jane is so young that another mother mistakes her for a nanny. She comes with a mysterious past and a sadness beyond her years. These three women are at different crossroads, but they will all wind up in the same shocking place.

Big Little Lies is a brilliant take on ex-husbands and second wives, mothers and daughters, schoolyard scandal, and the little lies that can turn lethal."
Big Little Lies Book Club Discussion Questions
Book Club Party Menu
If I could go back and host our first book club party in person, I would serve bubbly champagne to celebrate.
I'd pair it with the most popular party food recipes from my site including cheesy crab melts and shrimp with dipping sauce.