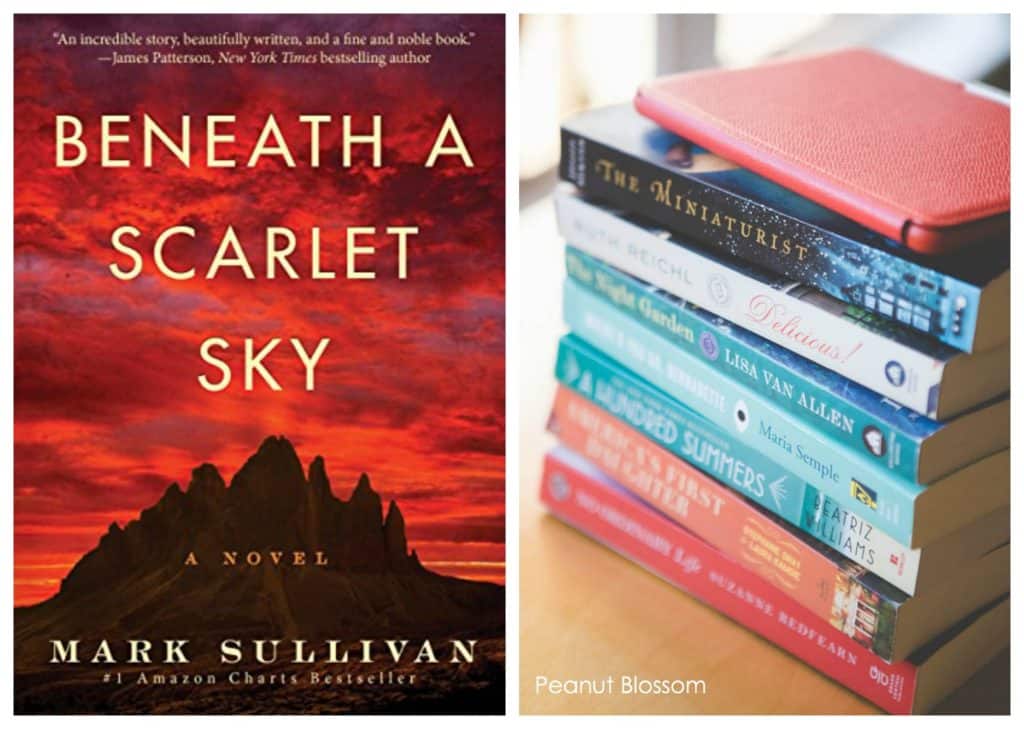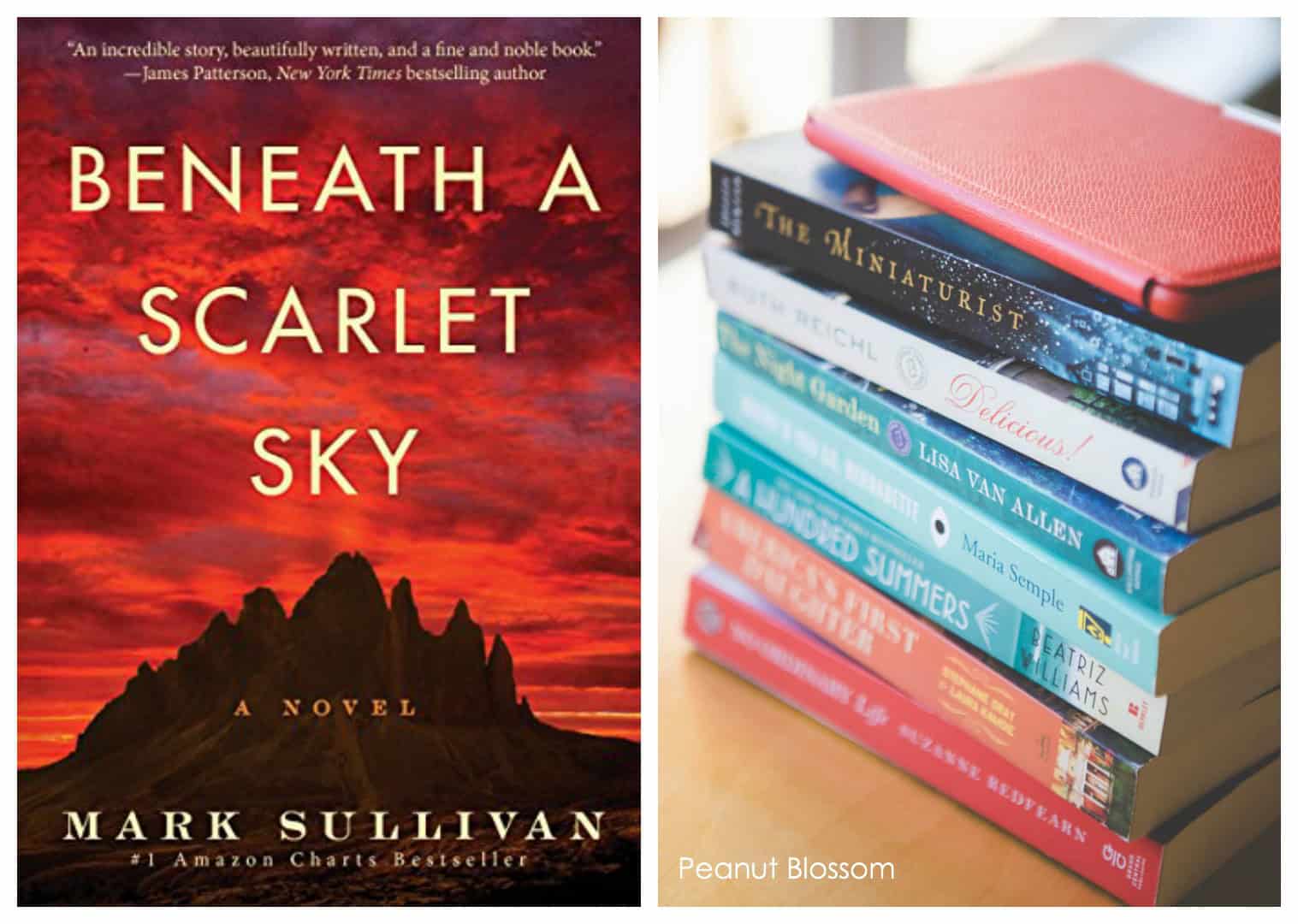 January marks the launch of our FOURTH year of the Peanut Blossom Book Club for Recovering Readers. I can't believe we've been going strong for so long. I try to kickstart each new year with a blockbuster book that will draw in new club members and entice them to join us in our quest to rediscover our love of reading.
The more I poked around looking for the "next big thing," Beneath a Scarlet Sky by Mark Sullivan kept popping up again and again. Several of our book members called it the best book they read all year. I was finally intrigued to pick it up myself and want to invite you to join me this January.
Check out the full book description for Beneath a Scarlet Sky here:
"Soon to be a major motion picture from Pascal Pictures, starring Tom Holland.
Based on the true story of a forgotten hero, the #1 Amazon Charts bestseller Beneath a Scarlet Sky is the triumphant, epic tale of one young man's incredible courage and resilience during one of history's darkest hours.
Pino Lella wants nothing to do with the war or the Nazis. He's a normal Italian teenager—obsessed with music, food, and girls—but his days of innocence are numbered. When his family home in Milan is destroyed by Allied bombs, Pino joins an underground railroad helping Jews escape over the Alps, and falls for Anna, a beautiful widow six years his senior.
In an attempt to protect him, Pino's parents force him to enlist as a German soldier—a move they think will keep him out of combat. But after Pino is injured, he is recruited at the tender age of eighteen to become the personal driver for Adolf Hitler's left hand in Italy, General Hans Leyers, one of the Third Reich's most mysterious and powerful commanders.
Now, with the opportunity to spy for the Allies inside the German High Command, Pino endures the horrors of the war and the Nazi occupation by fighting in secret, his courage bolstered by his love for Anna and for the life he dreams they will one day share.
Fans of All the Light We Cannot See, The Nightingale, and Unbroken will enjoy this riveting saga of history, suspense, and love."
And then go grab a copy of Beneath a Scarlet Sky so you can join us for our book club discussion later this month!
EDITED TO ADD TRIGGER WARNING:
I just finished the book this morning. While riveting and well told, the story is significantly more violent than any other book club pick we've ever had. As a WWII tale, this shouldn't be a surprise but I was not prepared for some gruesome depictions in the last third of the novel.
If you would like to participate in our book discussion without having to read the most intense of the violence, I highly recommend you skip reading pages 418 - 459 (Chapter 29 - 32, Start reading again at the beginning of Section 5: "Vengence is Mine Sayeth the Lord"). I've summarized the major plot points that are important for you to understand so you can pick the story back up on page 460. Read the spoilers right here.

P.S. Are you new to the Peanut Blossom Book Club for Recovering Readers? You can read all about how our club works right here.
Then be sure to come on over to Facebook and join us!
Question 1:
Question 2:
Question 3:
Question 4:
Question 5:
Question 6:
Question 7:
Question 8:
Question 9: