What the Wind Knows by Amy Harmon is the official March 2023 pick for the Peanut Blossom Book Club for Recovering Readers.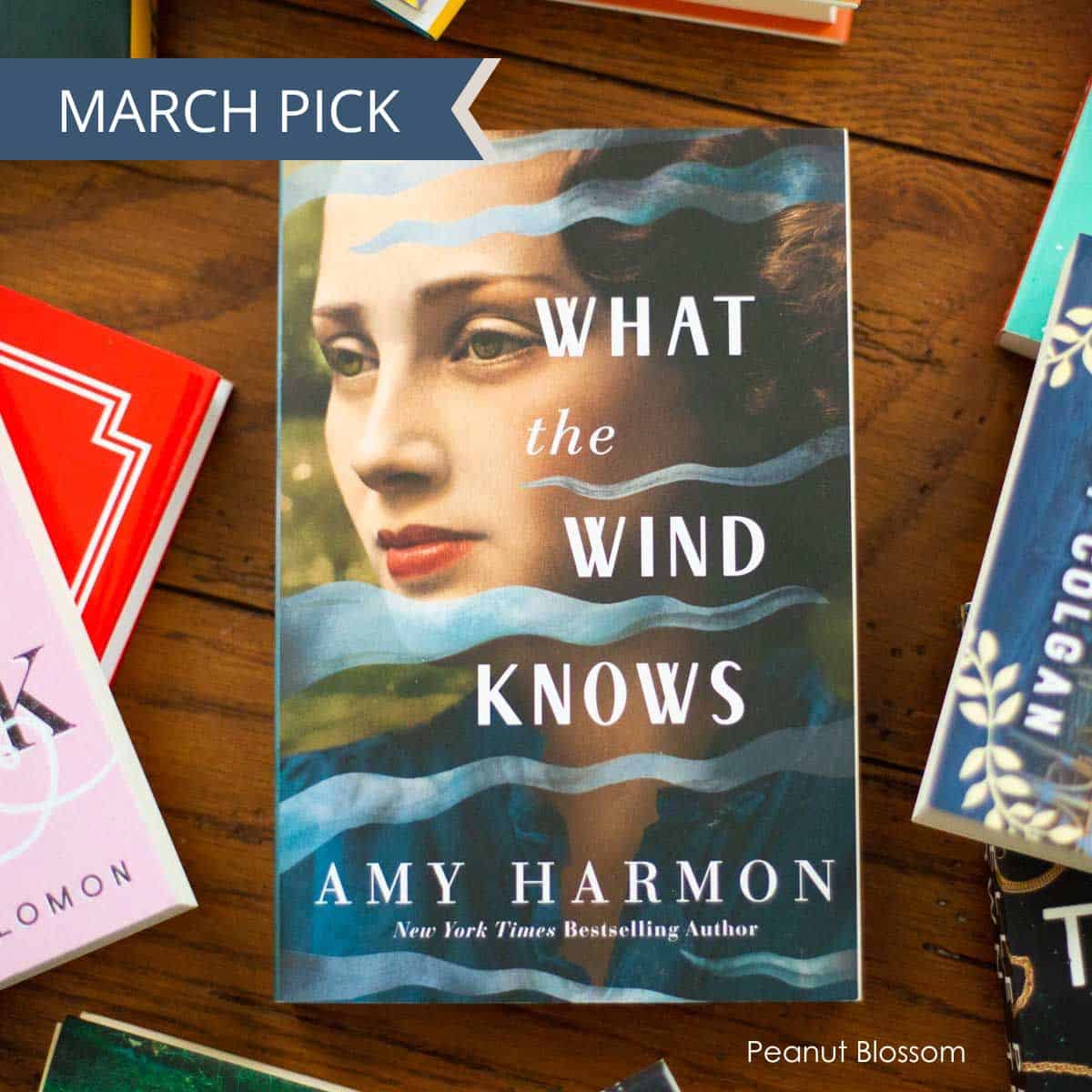 I'm especially excited about this month's book club pick, I've been looking forward to starting it for months!
I chose this historical fiction romance about Ireland not only because it falls during the month of St. Patrick's Day but because my daughter and I are traveling to Dublin with her school marching band next week!
We've been planning for this trip for 2 years and I'm hoping to finish the book before our plane takes off. I downloaded the audiobook this morning and the Irish accent from the narrator has me even more excited, if that's at all possible.
Want to see what our plans are? You can read about our 1-week Ireland itinerary here.
If you don't already have a copy of the book, I encourage you to sample the audiobook, so far the narration has been absolutely wonderful.
But no matter how you read it, I hope you enjoy this month's pick as much as I am so far!
Want Free Reminders for Each Book?
Sign up for my book club newsletter right here:
March Official Book Club Pick: What the Wind Knows
I'm pleased to announce that this is our official March Pick for this year.
Get your copy of this month's book club book:
Money-saving tricks for reading this month's book:
You can get the book from your library.
You can buy a used copy here.
Check to see if the Kindle version is on sale or if it is part of Kindle Unlimited.
What is this month's book about?
"In an unforgettable love story, a woman's impossible journey through the ages could change everything…
Anne Gallagher grew up enchanted by her grandfather's stories of Ireland. Heartbroken at his death, she travels to his childhood home to spread his ashes. There, overcome with memories of the man she adored and consumed by a history she never knew, she is pulled into another time.
The Ireland of 1921, teetering on the edge of war, is a dangerous place in which to awaken. But there Anne finds herself, hurt, disoriented, and under the care of Dr. Thomas Smith, guardian to a young boy who is oddly familiar. Mistaken for the boy's long-missing mother, Anne adopts her identity, convinced the woman's disappearance is connected to her own.
As tensions rise, Thomas joins the struggle for Ireland's independence and Anne is drawn into the conflict beside him. Caught between history and her heart, she must decide whether she's willing to let go of the life she knew for a love she never thought she'd find. But in the end, is the choice actually hers to make?"
Discussion Questions for What the Wind Knows
COMING SOON
Book Club Party Menu
I think it is so fun to plan your book club dinner menu or dessert list based on the theme of the book.
For this month's pick, use the Irish setting to plan your feast.
It could be as simple as baking a loaf of Irish soda bread or even easier blueberry scones to serve with coffee.
Or invite your book club friends for a full Irish dinner with my delicious Irish beef pot pie and adorable shamrock cookies for dessert!
You Might Also Like
If you LOVE this month's book, you may also enjoy one of these fun books for book club: