Learn how to waterproof books for adult summer reading by the pool, in a hot tub, at the beach, by the lake, or in your own bath tub at home.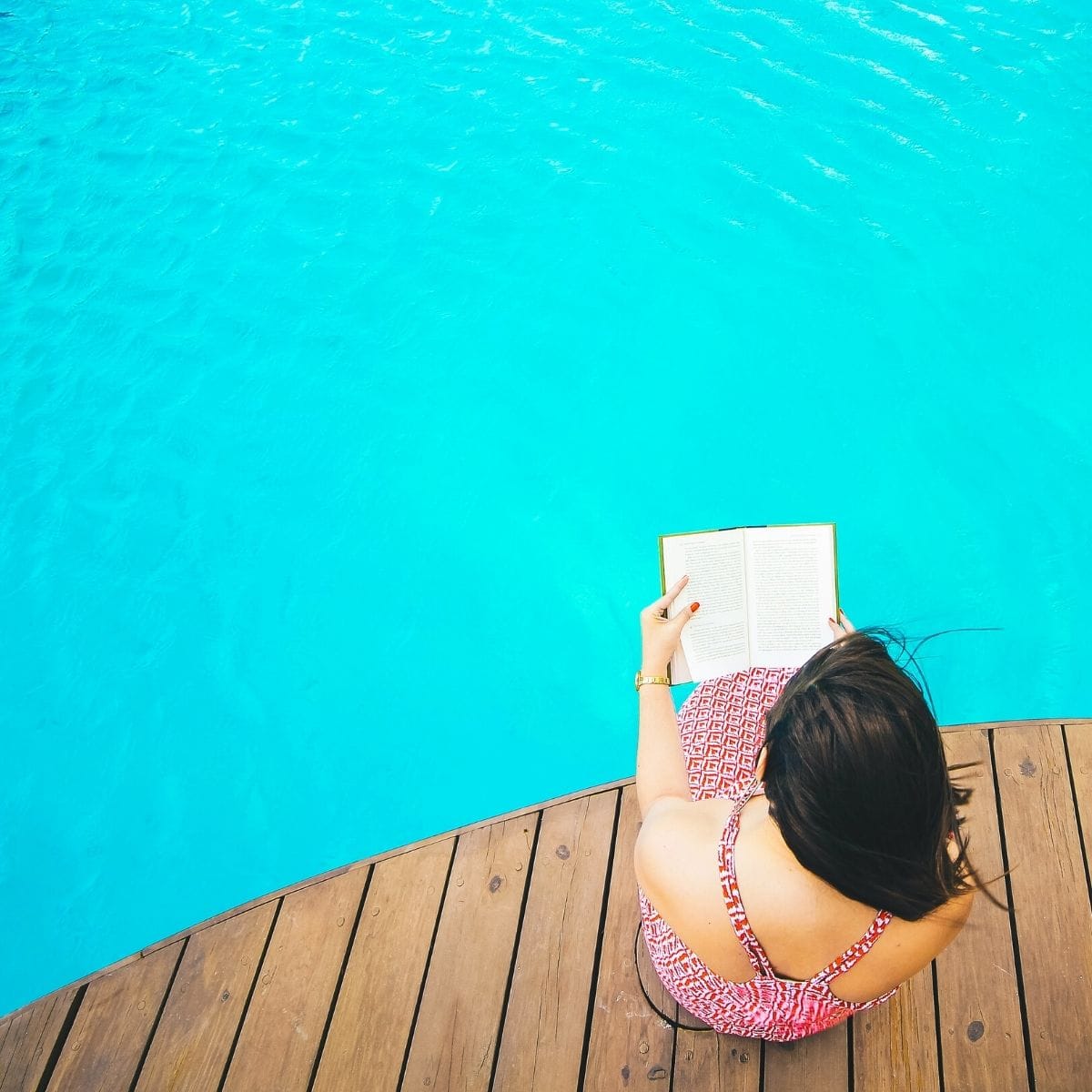 Summertime or a beachy vacation are two of my very favorite times to relax and enjoy a great beach read.
I took my book into my pool bag every single time I take the kids to the pool and when the heat rises, you'll find me soaking in the shallow end with a great read.
After one too many waterlogged books, it was time to find a better solution to reading by the pool.
I use several of these waterproof book solutions every day to help me enjoy reading through my book lists. I hope they help you to enjoy a great read, too!
Books to Read By the Pool
These fun beach reads are great for enjoying by the pool, in a hot tub, at the beach, in a bath at home, or any place you want to chill and relax this summer.