Goodnight Beautiful by Aimee Molloy is the official October 2022 pick for the Peanut Blossom Book Club for Recovering Readers.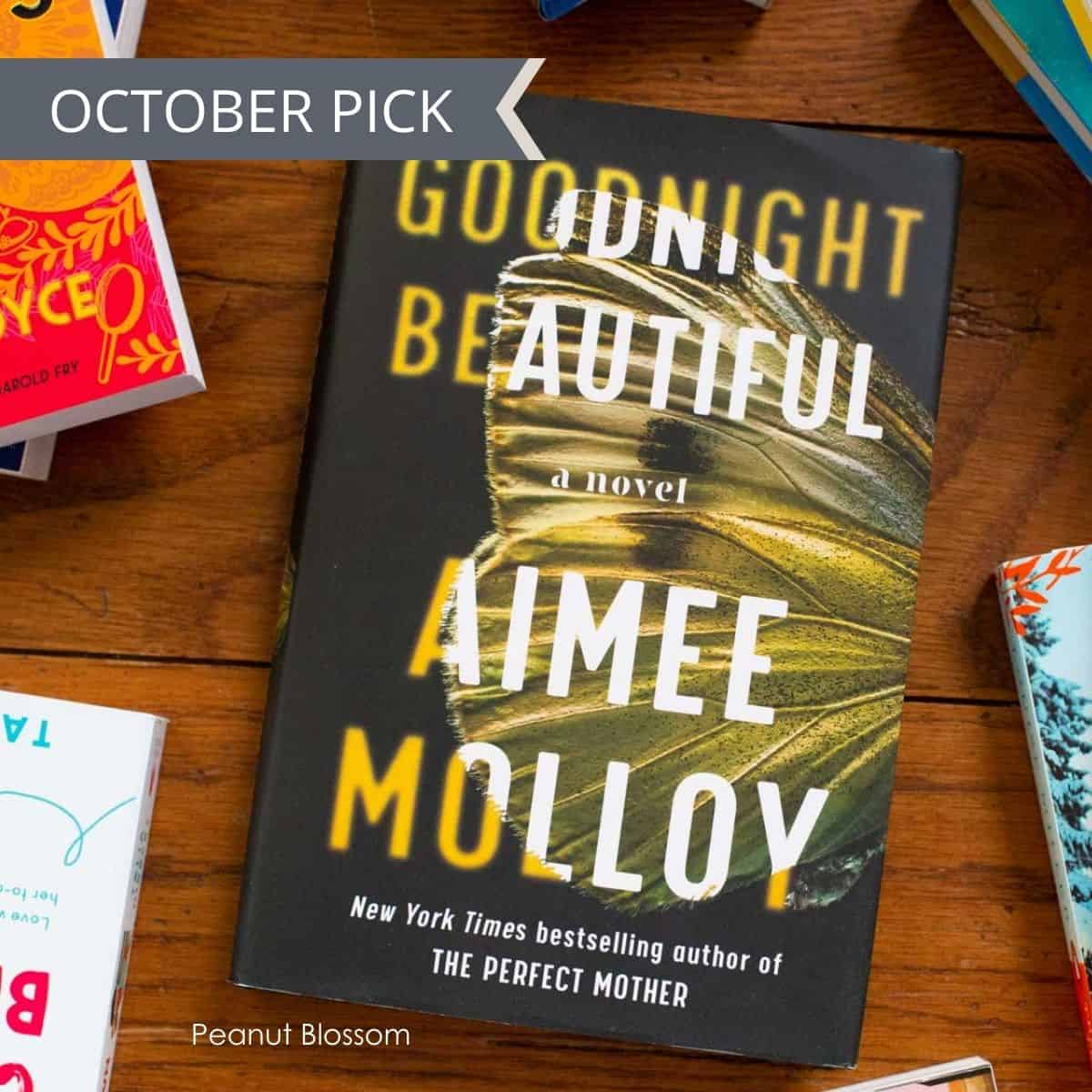 When it comes to Spooky Season, I love to pick a book club book that keeps everyone on the edge of their seat.
That said, I know our members don't want full-on horror. Rather, a fun and suspenseful thriller is more our cup of tea.
This month's book is a psychological thriller that is sure to have you flipping pages at full speed!

Want Free Reminders for Each Book?
Sign up for my book club newsletter right here:
October Official Book Club Pick: Goodnight Beautiful
I'm pleased to announce that this is our official October Pick for this year.
Get your copy of this month's book club book:
Money-saving tricks for reading this month's book:
What is this month's book about?
"A handsome psychotherapist. His lonely wife. And in his home office ceiling, a vent …
You'd listen too, wouldn't you? (You know you would.)
Newlyweds Sam Statler and Annie Potter are head over heels, and excited to say good-bye to New York City and start a life together in Sam's sleepy hometown upstate.
Or, it turns out, a life where Annie spends most of her time alone while Sam, her therapist husband, works long hours in his downstairs office, tending to the egos of his (mostly female) clientele.
Little does Sam know that through a vent in his ceiling, every word of his sessions can be heard from the room upstairs. The pharmacist's wife, contemplating a divorce. The well-known painter whose boyfriend doesn't satisfy her in bed.
Who could resist listening?
Everything is fine until the French girl in the green mini Cooper shows up, and Sam decides to go to work and not come home, throwing a wrench into Sam and Annie's happily ever after."
Discussion Questions for Goodnight Beautiful
COMING SOON