The best time travel books for book club picks include a bit of historical fiction but don't need to stick to just one timeline. These fun fiction picks would each make great book club reads.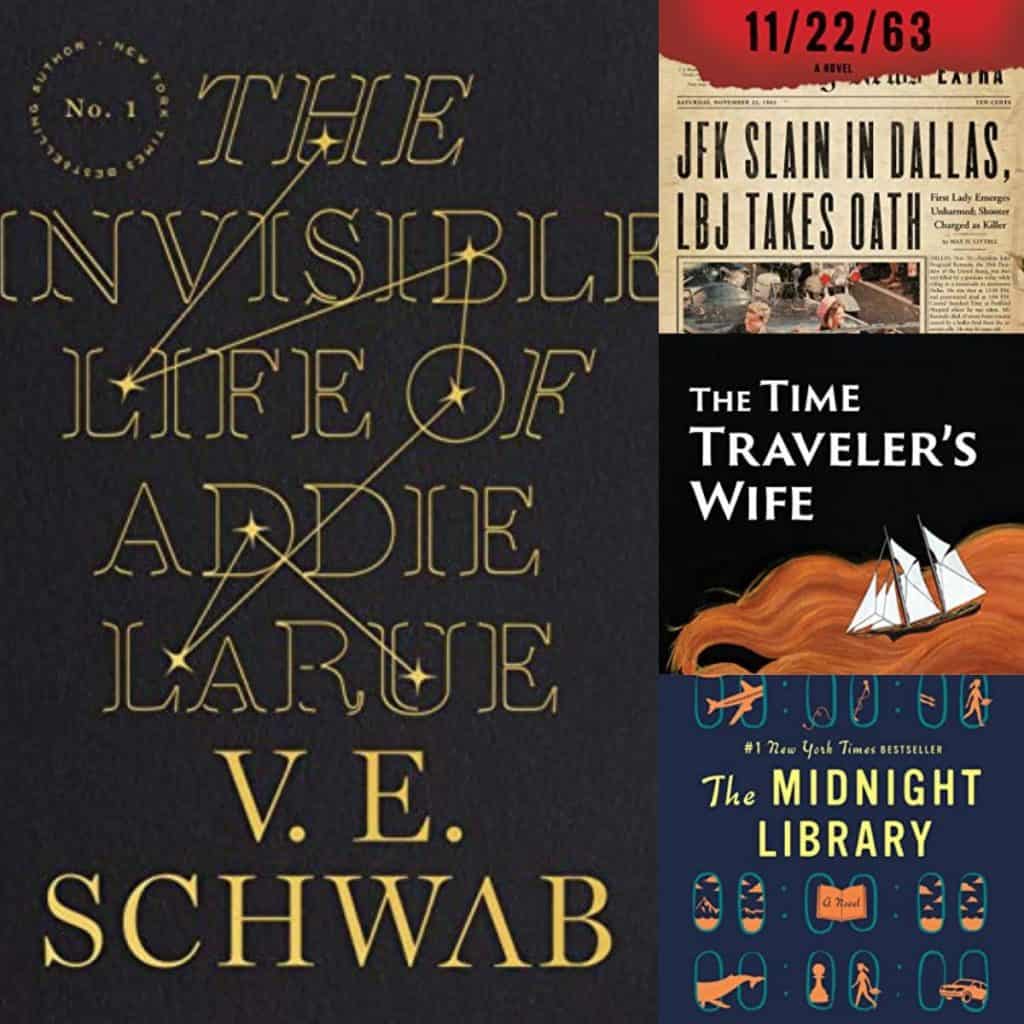 Naturally, time travel books usually have a little historical fiction built into the plot but not always.
Sometimes they fall soundly into the sci-fi or fantasy categories.
If you've assumed you didn't like historical fiction novels, a time travel book can be a great way to dip your toes in the water because usually the plot will shift between a modern plot and history.
With historical fiction, you are immersed into the one single time period which can be fun to explore more deeply.
But personally, I find the comparison between modern time and a previous time period like you find in a time travel book to also be very intriguing.
These time travel books were highly recommended by members of the Peanut Blossom Book Club and are fun to read on their own or would make an excellent book club pick, especially if your members aren't fully sold on historical fiction as a genre.
More Book Recommendations
Looking for another great read? You may enjoy these best historical fiction about the American Revolution or one of these popular book lists: