Looking for a romantic Christmas book recommendation for snuggling up this winter? Snowy scenes, twinkling trees, festive parties, and a new love interest, Christmas romances are the perfect escape from the busy season.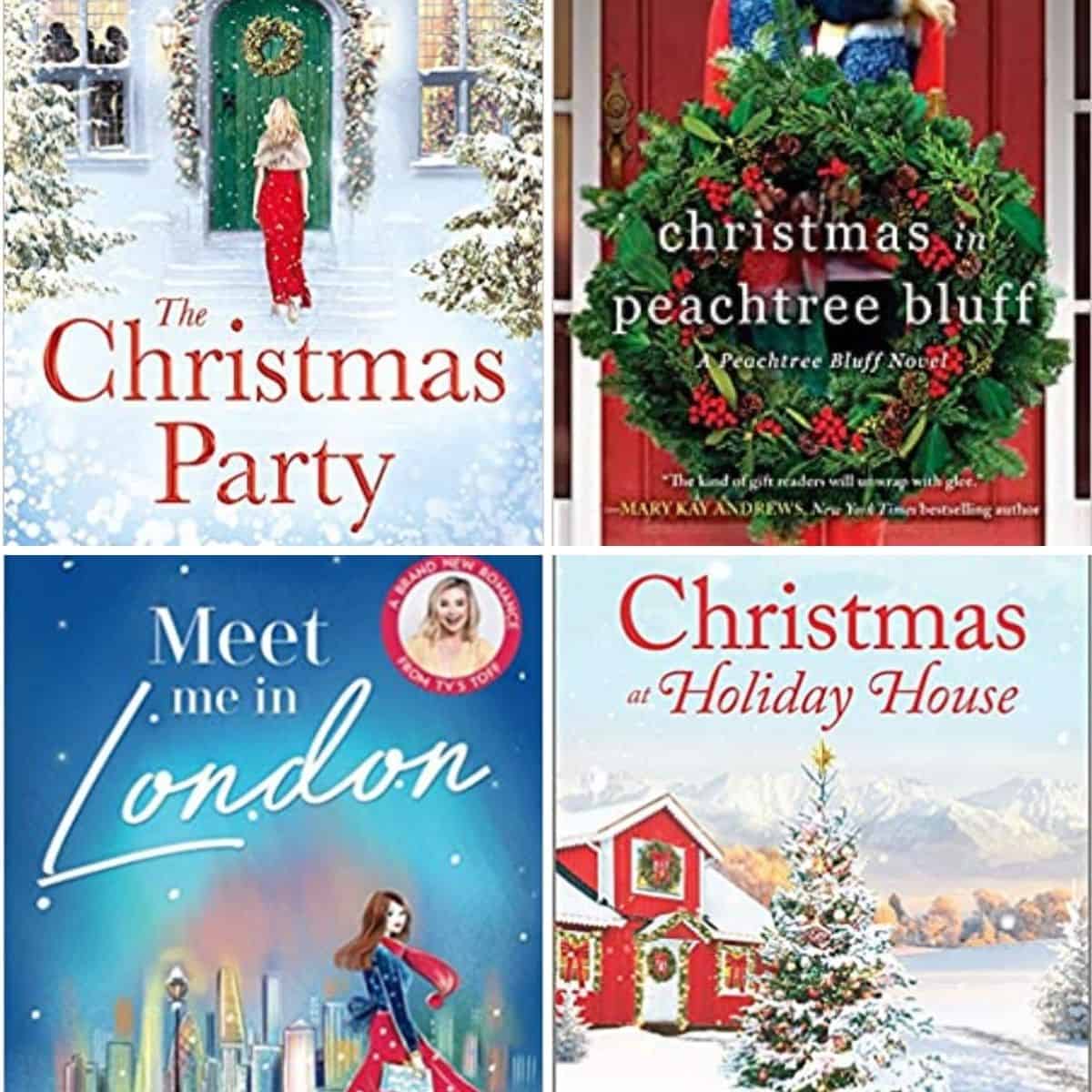 Who doesn't love to cuddle up with romantic Christmas books and a cup of cocoa in front of a fire?
It's a perfect escape from the winter weather - or into winter weather, depending on the time of year.
These holiday romance novels are lighthearted fun that are often quick reads that let you relax and connect with characters whose problems may be far fetched or who repeat the mistakes that make you want to shout at the pages to stop.
But that's half the fun of reading them, isn't it?
Maybe you want to pick one for book club, just to be a little different this year.
Or maybe they're the steamy Christmas romance novels you enjoy between your "assigned reading."
Though the themes remain the same throughout these chick lit novels, they're all well written and have well developed characters you relate to. You know she'll end up with the man in the end, but sit back and enjoy these cozy reads while you enjoy their journeys.
Best of all, many of these cozy Christmas romance novels are newly released in 2021, so it's all new stories to devour.
More Christmas Books You'll Love