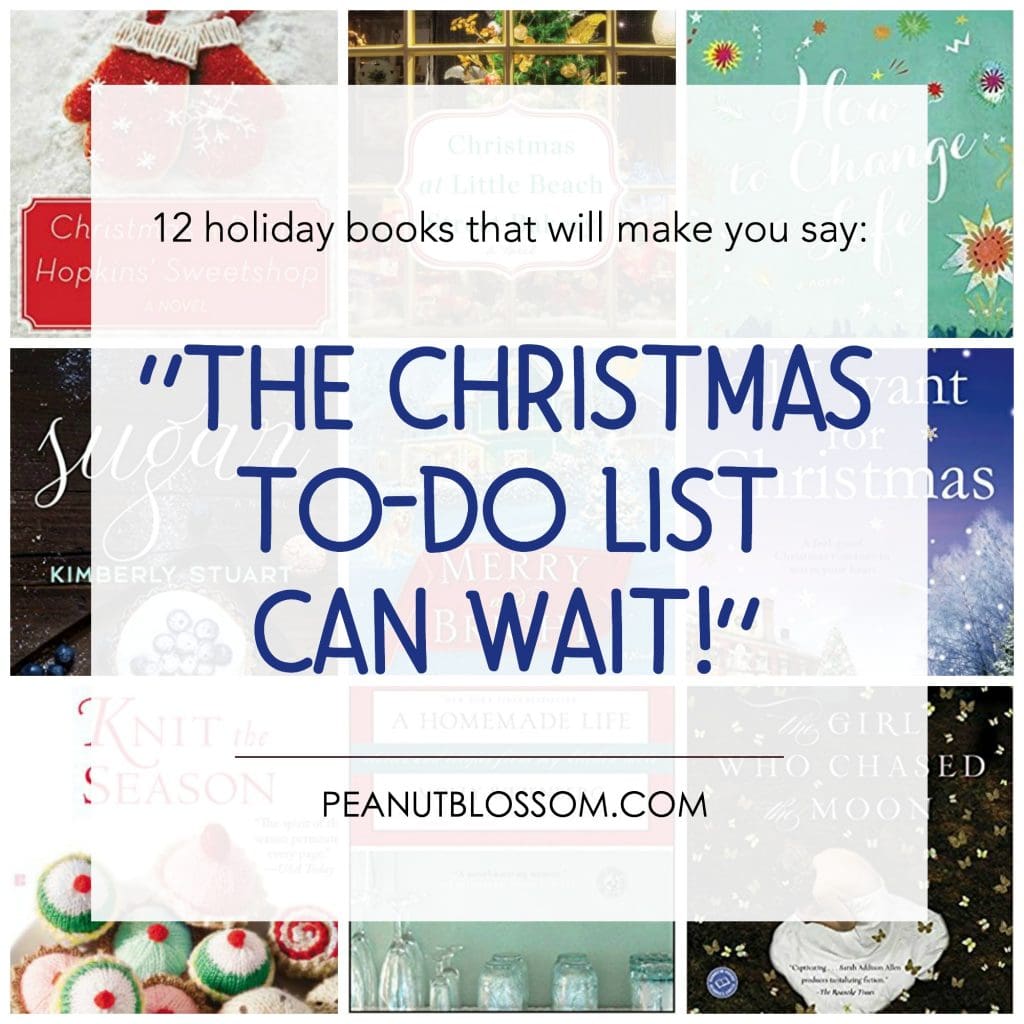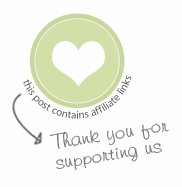 "I just have so much time for myself this holiday season! What a relaxing time of year."
. . . Said No Mom Ever.
Even the biggest of book club die-hards struggle at the end of the year to find time for reading. Between shopping, baking, Santa-seeing, and classroom parties, the last few weeks of the year are a whirlwind of one stressful to-do after another.
Which is exactly why for the second year in a row, the Peanut Blossom Book Club will be celebrating a "choose your own adventure" style book club discussion for December. Got a book that's been sitting on your To Read shelf for months? Grab it!
Or maybe you want something a little more light-hearted than your usual fare? I'm prepped and ready with some alternative ideas for you. These 12 festive books for book club are light and easy options that feature the joy of the season — light romance, family, food and wine, and a little magic. There is something here for everyone, even if you don't celebrate Christmas specifically.
You are welcome to pick ANY book you want for December. It can be from this list, last year's list, or a book of your very own choosing! Maybe you want to gift yourself a little visit to your local bookshop to pick something out that strikes your fancy. I can't wait to hear what you choose!

12 festive books for book club, books 1 – 6:
Christmas at Rosy Hopkins' Sweetshop: I haven't read Jenny Colgan yet but I do have her The Bookshop on the Corner sitting in my To-Read folder on my Kindle. She comes highly recommended from the ladies in our group and this title looks adorable.
Sugar: A little bit contemporary romance, a little bit high-pressure commercial kitchen. This lighthearted book would be fun to read while sipping on some hot cocoa!
All I Want For Christmas: Bring on the cheesy goodness. I confess I'm not much of a romance reader, but Christmas is just the perfect time to indulge. "Christmas comes once a year, but true love comes once a lifetime." Awesomesauce.
A Homemade Life: The end of the year is a great time to be a little more retrospective about how we spend our days. This book came highly recommended to me by a few friends and follows a woman starting over in France after the death of her father.
The Girl Who Chased The Moon: This was one of my very favorite books I read this year. A little bit magical, a lot of baking, and the story of what it means to be family.
Merry and Bright: Another Christmas romance, Debbie Macomber was highly recommended by a book club member who "doesn't usually read romance" either.

12 festive books for book club, another 6!:
Once you've picked your book, I hope you'll take a minute to come join our book club over on Facebook! The ladies there share amazing book recommendations and we'd love to have you join us.