These cozy Christmas book club books are perfect for reading with your friends and chatting over a steaming mug of hot cocoa for your end of year book club discussion. Keep the focus on the warmth of the season and enjoy your company.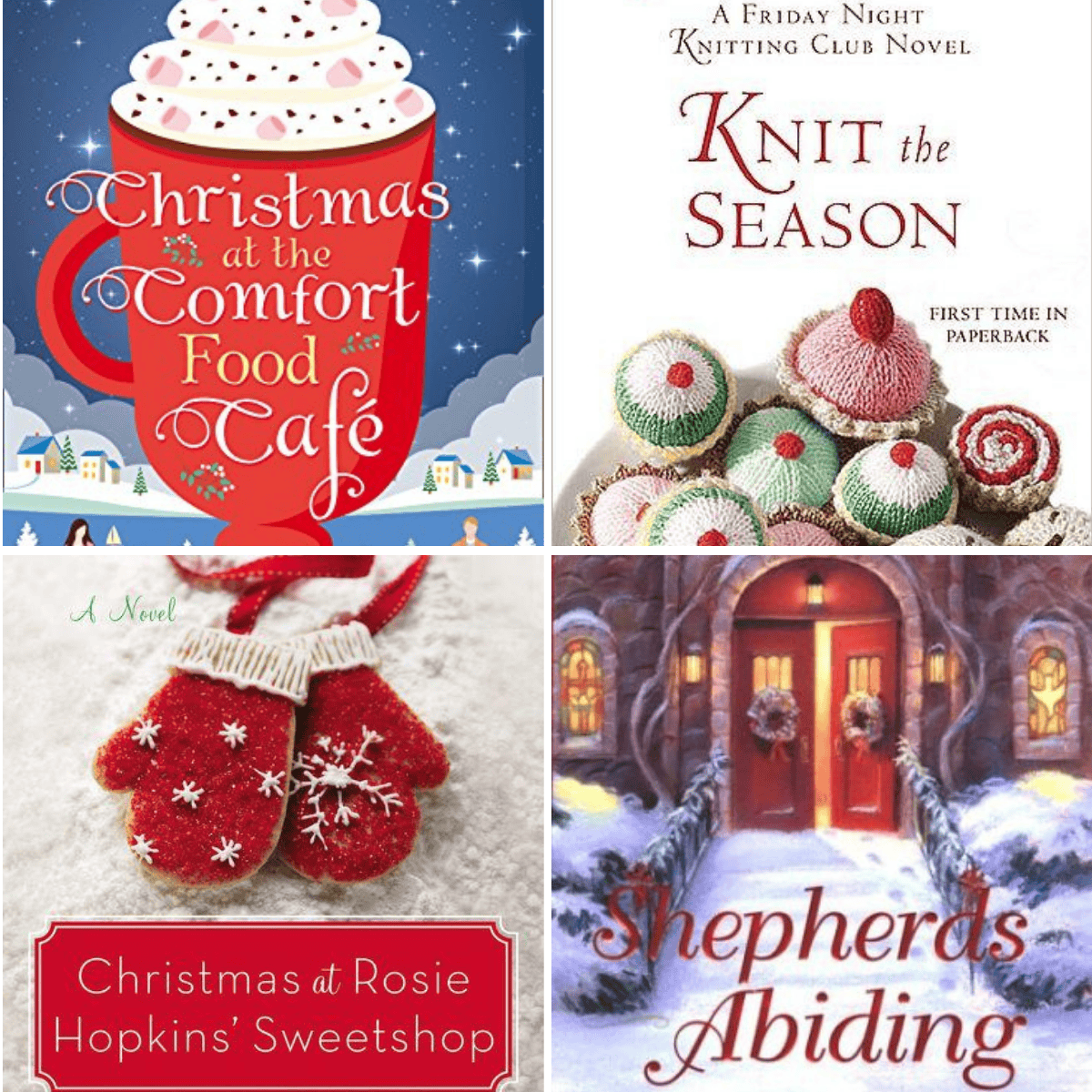 When I was part of an in-person real life book club for many years, I started to miss being able to pick something just for fun, just for ME.
Strolling the aisles of Barnes & Noble is my happy place. Browsing a book shop or library shelf is inspiring in it's own way.
My gift to the lovely members of the Peanut Blossom Book Club each December is the chance to Pick Your Own Book!
I want you to rediscover the love of browsing titles and making a choice on your own.
So, grab yourself a cup of coffee or hot cocoa and browse some of these fun, cozy Christmas book club ideas for you to choose from. I hope you find your perfect match.

More Great Christmas Reads