Busy moms: Use that carpool waiting time to sneak in a good book. These fun reads are perfect for short bursts of reading during busy days. You can pick the book up and put it down without worrying about a complicated plot.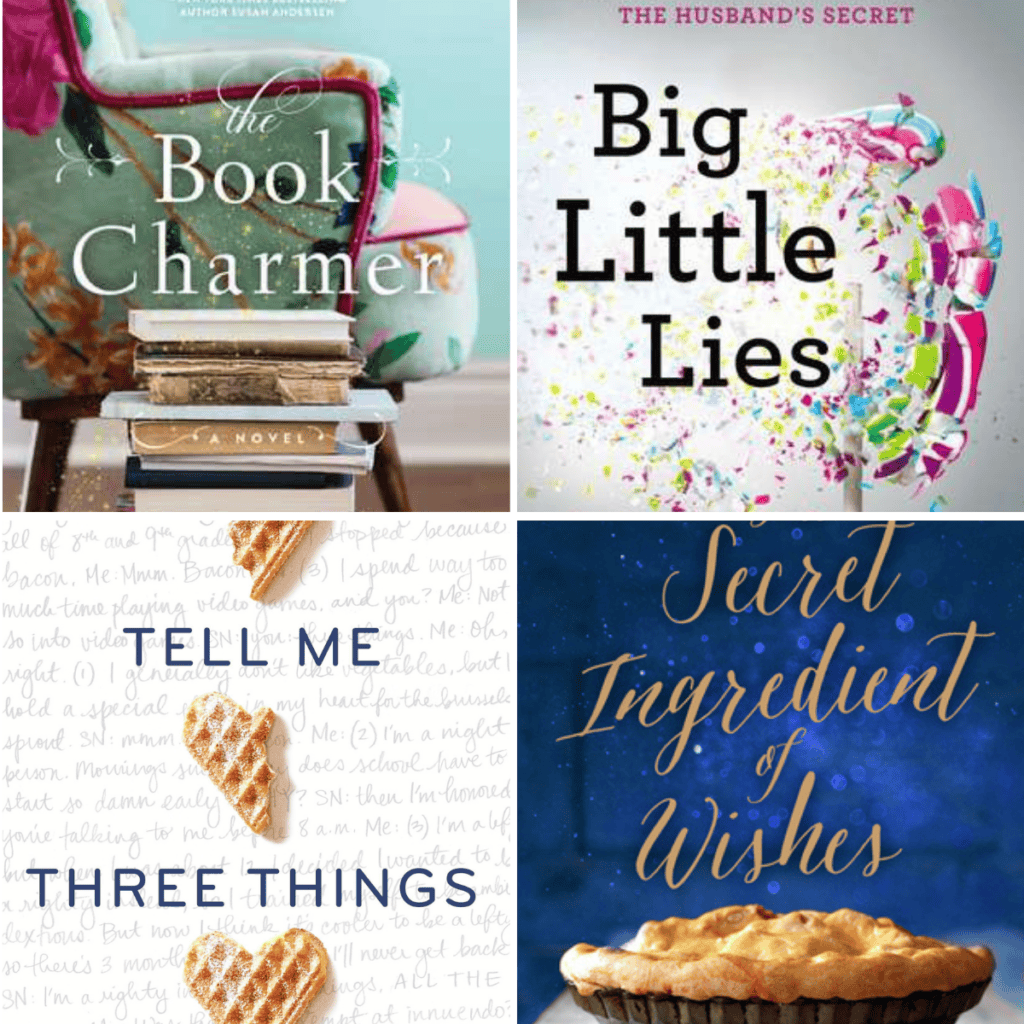 Busy moms are forced to get creative when it comes to finding pockets of downtime in their schedules.
Last week I shared how once I started looking for it, I found 10 amazing ways to sneak more reading into my life so I can meet (and totally exceed!) my goal of reading two books a month this year.
My very favorite on that list is #7:
Arrive to the school carpool line 20 minutes early for a late afternoon mini break.
Those 20 minutes are "Mine, all mine!" and I sure make the most of them.
The sweetest time of my day finds me making use of a chore that I *have* to do by turning it into something I *want* to do.
I have an alarm set on my phone to remind me to stop whatever I'm doing and take a minute to prepare a little afternoon treat before I go.
School is only a 10 minute drive away for me. I pull into my place in the carpool line, put the car in park, and then pull up the Reading Playlist over on Spotify for some gentle background music. Or, if it's been a really hectic day, I'll just enjoy the peace and quiet!
Sitting back with my car window open for some fresh air and enjoying my book is the perfect transition for me right before the kids arrive. 
My Kindle is always stocked with a huge collection of books for me to pick. Here are some of my favorites for those short bursts of reading time: