Picking your book club books for the year can be a daunting decision! Go ahead and copy these awesome book club suggestions from the Peanut Blossom online book club. We read only fun books that make our members rediscover their love of reading. Life's too short for a bad book. Each month we share our book club discussion questions so you'll be totally prepared for your meeting!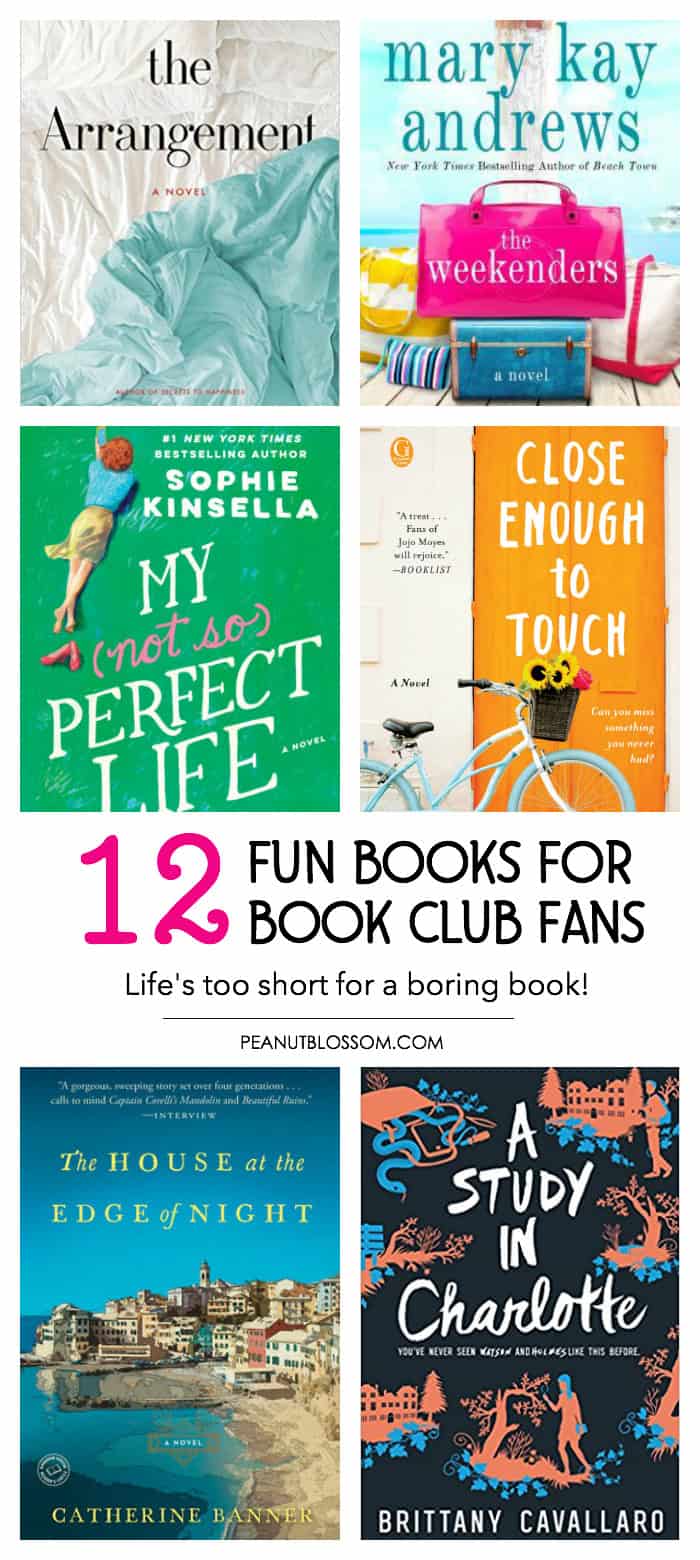 This is the fourth year that I've hosted the Peanut Blossom Online Book Club for Recovering Readers. Every year has been better than the last. It is truly one of my life's joys to receive notes from our group members telling me how much they've loved the book club suggestions and how it has inspired them to read so much more than what is on our schedule.
I set out to create book club that had only fun, lighthearted books on our book club list. Life's too short to get bogged down with an 800 page intellectual piece. We all know that book clubs are so much more about the wine and social company than they are the books, so why not read something that will make for a more lively conversation??
If you're looking for the next great book club book for your group, look no farther than this amazing list of our 2018 books. There's a little something for everyone: YA, Historical Fiction, Romance, Mystery, and good old fashioned Page Turning Beach Reads.
Choose one of these books for your group or join our online book club right here! We always welcome new members and would love to have you take part.

P.S. Don't think for a second that I didn't consider choosing The Ultimate Kids' Cookbook as our August pick!
The book is now available for pre-order and I FINALLY finished up the special gifts with purchase. I wrote a companion eBook to share as an exclusive gift for my blog readers who pre-order the book.
You can get all the details on the companion eBook and preorder gift right here.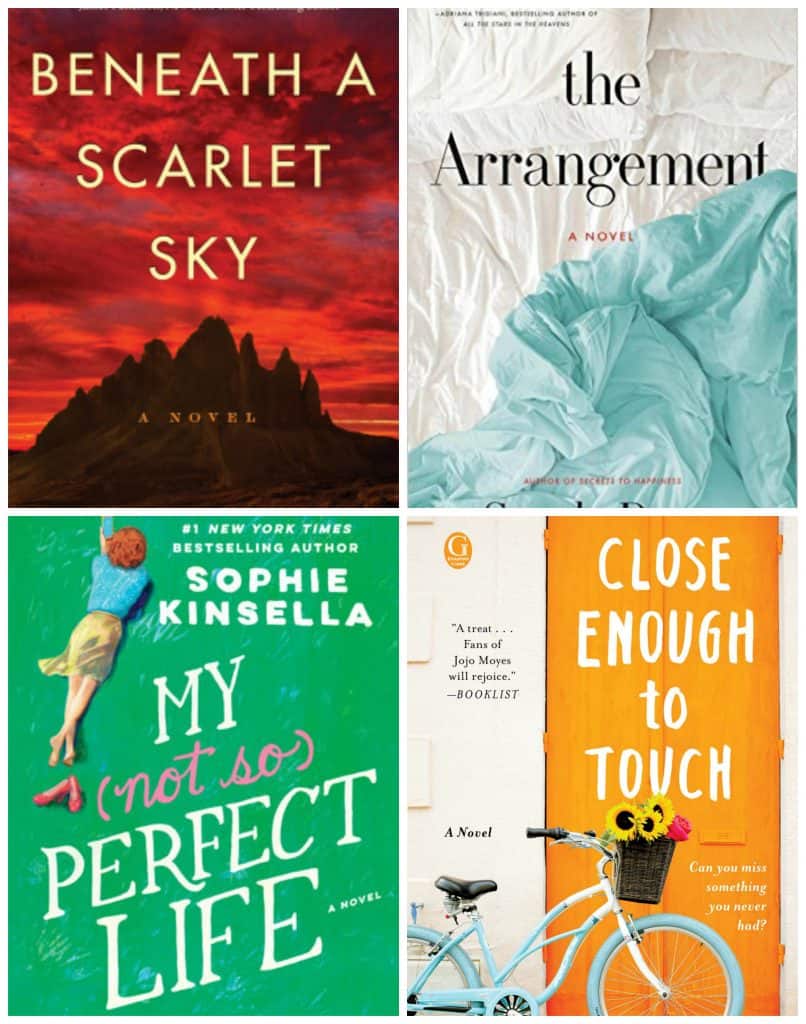 Peanut Blossom Book Club Books for Winter/Spring:
January: We read Beneath A Scarlet Sky. It was quite a bit darker than I expected and not exactly how I meant to start the year. BUT it was so well written and many of our club members told me how much they loved it. If you missed it, you can see our book discussion here.
February: We read The Arrangement. Much closer to our speed of books. You can catch up on our discussion here.
March: We just finished My (Not So) Perfect Life which might be one of my favorite books I've read in MONTHS. You can catch up on our chat here.
April: We read Close Enough to Touch you can catch up on our discussion here.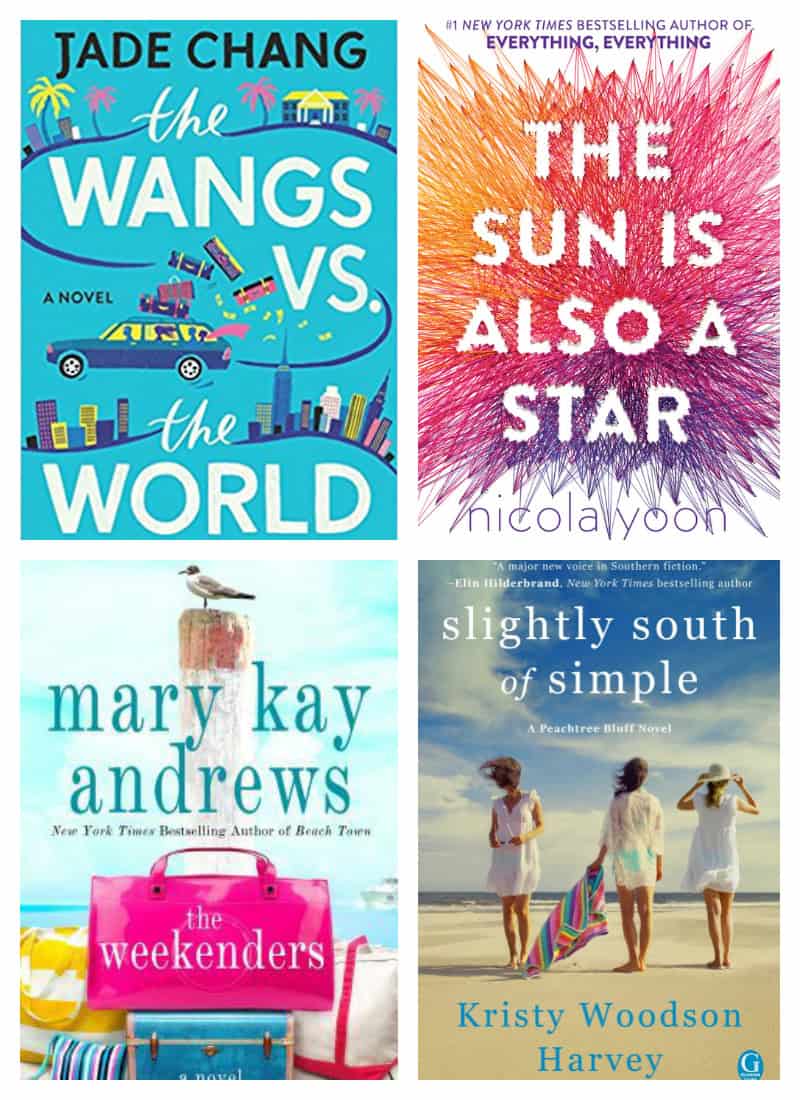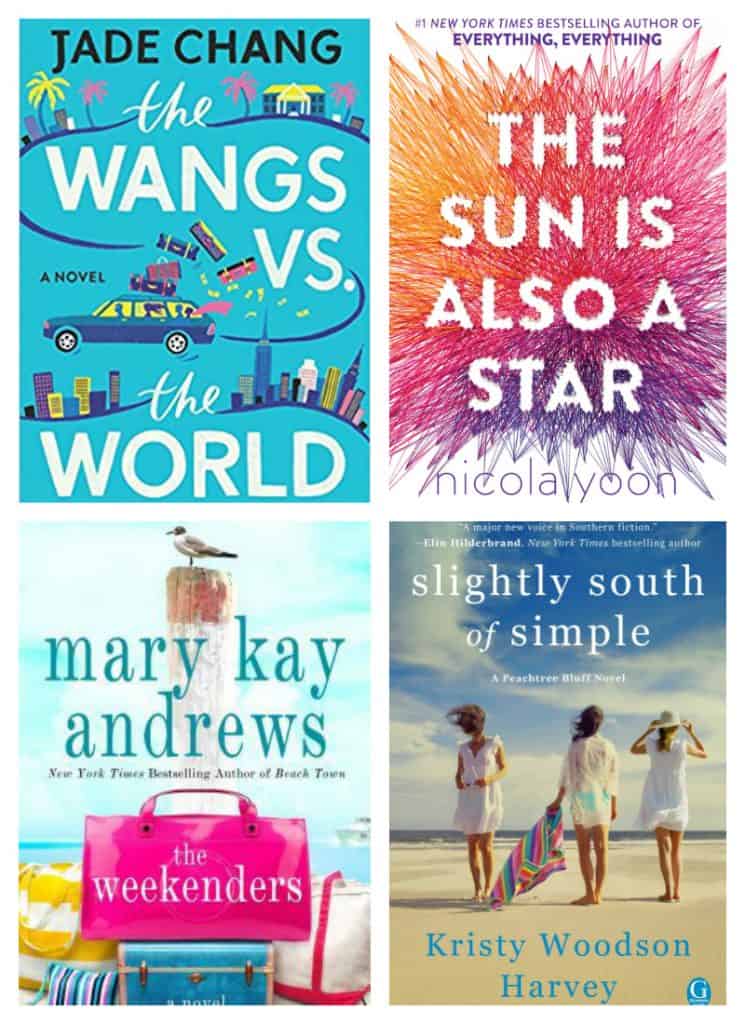 The Peanut Blossom Book Club Books SUMMER LINE-UP!
Our summer books are my favorite to pick of the whole year. I always hope you'll enjoy a few especially light and fun page turners while lounging around with your kids. I'm particularly excited about this year's picks:
May: The Wangs Vs. The World a road trip comedy, read more about the book right here.
June: The Sun Is Also A Star a light YA pick. I read Everything, Everything by the same author in 24 hours. I thought this would be a fun easy pick for the transition period when the kids are home for summer break! If you've got teens in your family, maybe have them join you! You can read more about it here.
July: The Weekenders a beachy mystery. This book has insanely high ratings on Amazon and the Kindle version is just $2.99 right now! WOOT. Grab your copy here.
August: Slightly South of Simple a mom-daughter summer drama. PopSugar called it "Ultimate Summer Reading." Sounds great to me! Read more about it here.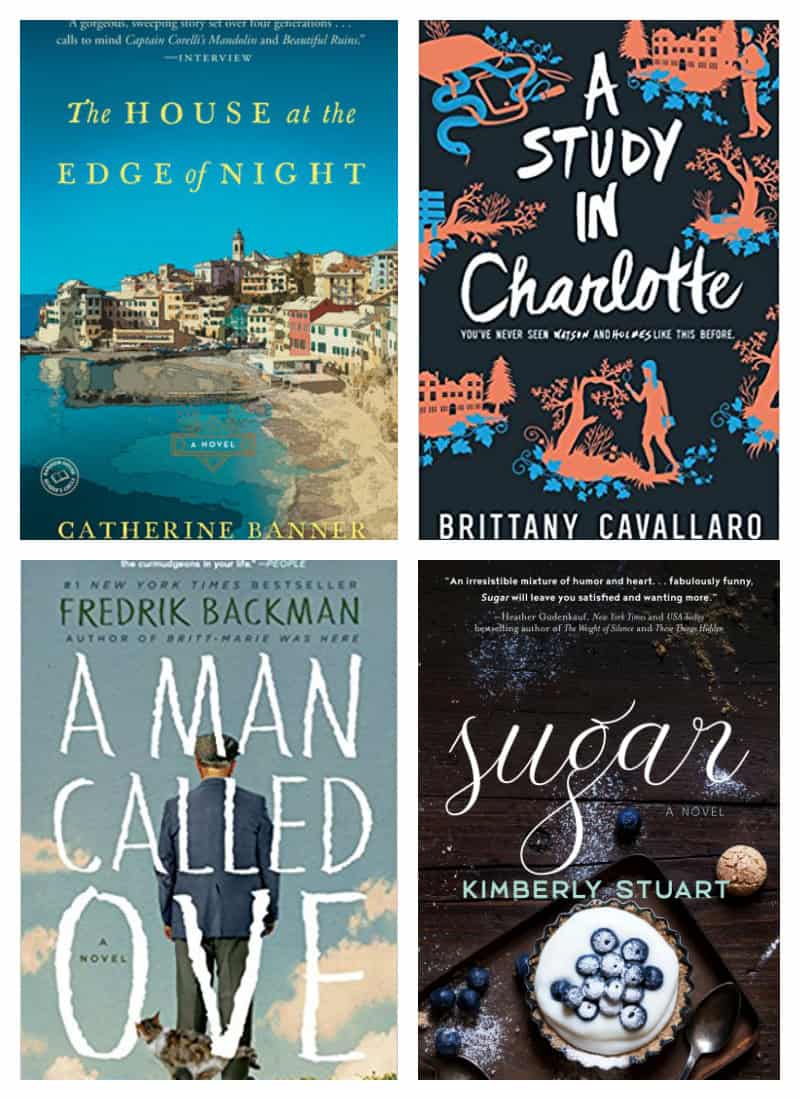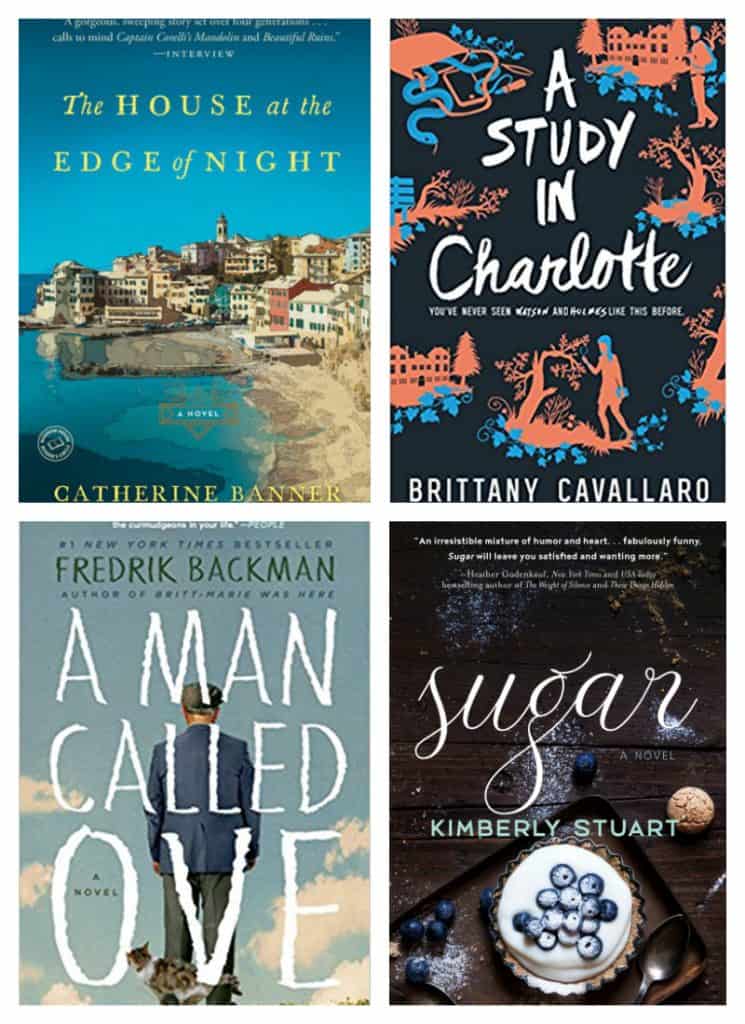 The Peanut Blossom Book Club Books FALL LINE-UP:
This is where things get a little tricky . . . I always reserve December as our Holiday Reader's Choice month where I encourage you to choose your own book. For November, I just really couldn't decide! So, I'm going to leave that choice up to you! I created a poll, voice your opinion here.
September: The House at the Edge of Night is a "sweeping drama about 4 generations of family in Sicily." Named one of the best books of the year by NPR. Read more about it here.
October: A Study in Charlotte follows the teen descendants of Sherlock Holmes and Dr. Watson. This has caught my eye more than once during my Target runs. You can read more about it here.
November: I like to pick books for this time of year that focus on a heartwarming tale or food. You know, equally important topics. LOL! With Thanksgiving and the holiday season picking up, those two subjects feel so timely to me. This year, I just cannot decide!!
A Man Called Ove or Sugar ??