Book bingo is a great way to inspire new reads for the new year.
This book bingo for adults will challenge you to read outside your comfort zone and find your next favorite book!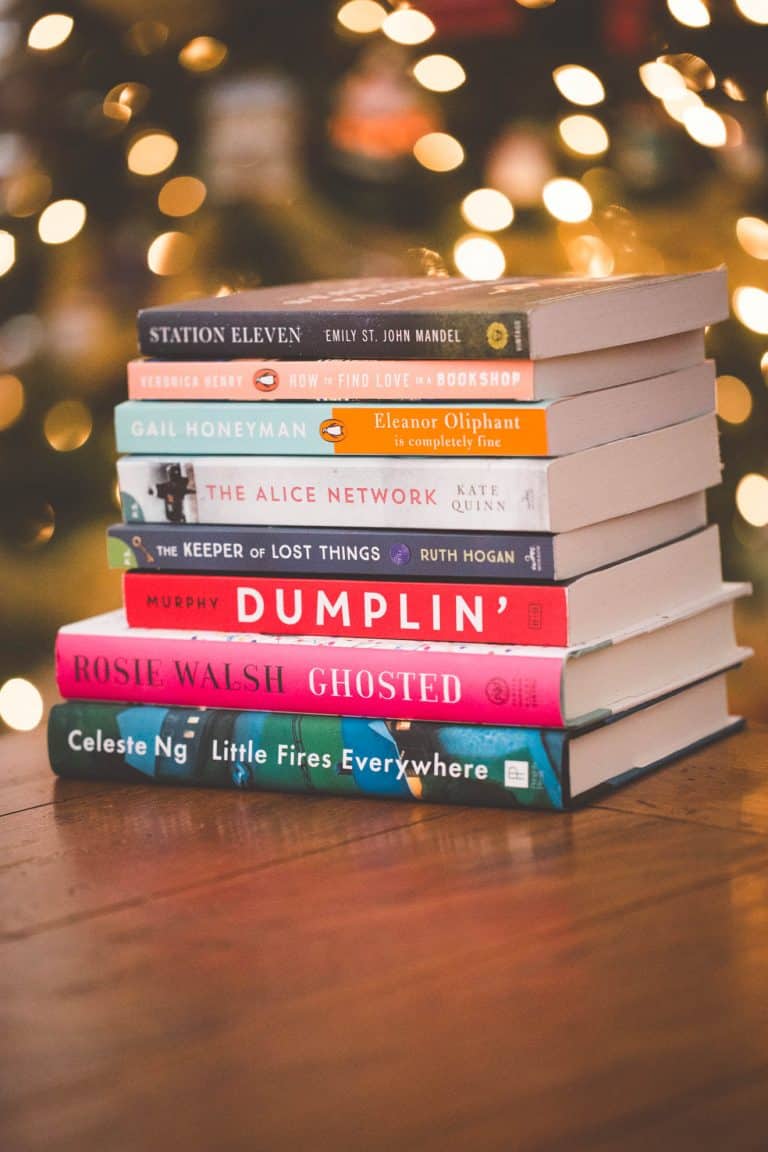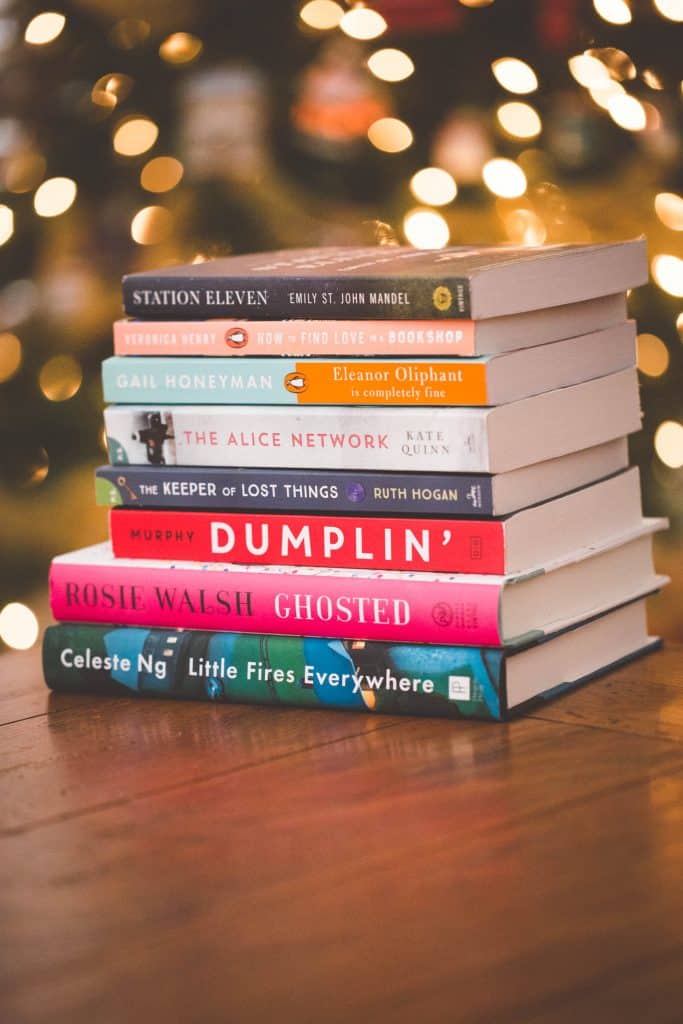 Are you resolving to read more books in the new year?
When I want to push myself to read more, I adore the motivation I get from participating in the annual GoodReads book challenge. This year I vowed to read 30 books and every time I finish one on my Kindle, it automatically marks it as another one read towards my goal. I'm finishing the year strong with 38 books down.
However, while I find the GoodReads challenge to be extremely motivating, it doesn't guide you in making book choices to meet your goal. Sometimes busy moms need that extra bit of inspiration!
The Peanut Blossom Book Club for Recovering Readers always has a great variety of monthly book picks that are lighthearted and fun.
You can see what our book club is reading in 2020 right here.
Want to join our online book club for busy moms? It's easy!
Join us on Facebook here
Follow along on Instagram here
Find us on GoodReads here
I know our members are always picking up things in-between our monthly official reads. With that in mind, I thought it would be fun to play Book Bingo together this year!
I created this custom Book Bingo for adults who want to have a little more fun with their reading: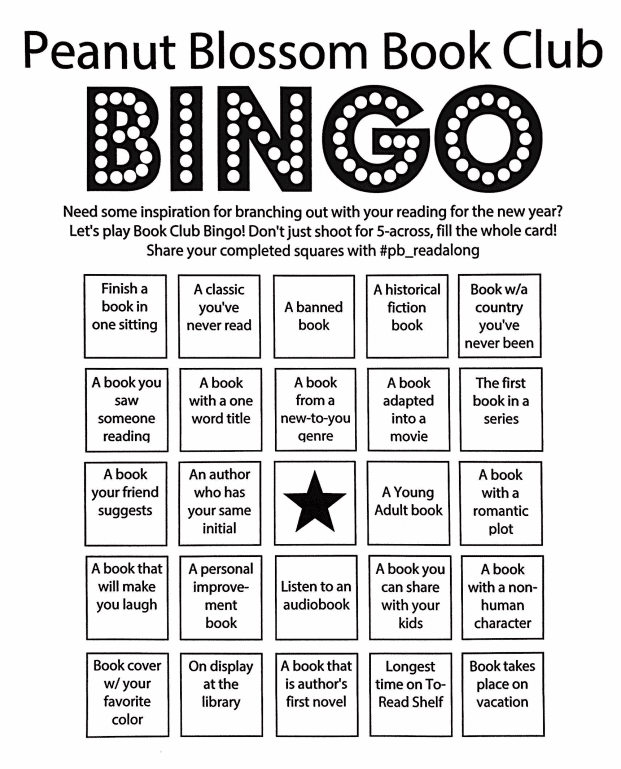 These simple little book bingo challenges will encourage you to find new titles you may not have considered before. And since NOTHING is quite as satisfying as being able to physically check off a to-do, I created this as a FREE printable for you:
You can grab your FREE Book Bingo card right here.
Once you finish a square, I'd LOVE to hear the book you chose. Share it in our Facebook group or on Instagram with the hashtag: #pbbookclub
And quick, before you go . . .
Looking to have more fun in the new year? Get on the list!!
Parenting can be rough, life is always better when you have something just for yourself to look forward to. Reading has been my Me-Time activity of choice for years and I love to share book recommendations with our book club members.
If you'd like even more inspiration for what to read along with simple seasonal celebration ideas for you and your family, be sure to get on my weekly email list where I share the latest ideas for making family life more fun:
GET ON THE LIST
If you liked this post, you won't want to miss these reader favorites . . .
How to read more books in the new year:
Make a new year's resolution to read more. You'll love the quiet time just for you!