This is the best list of beach reads for busy moms this summer. Read them on your own or pick one and be the hit of your next book club party.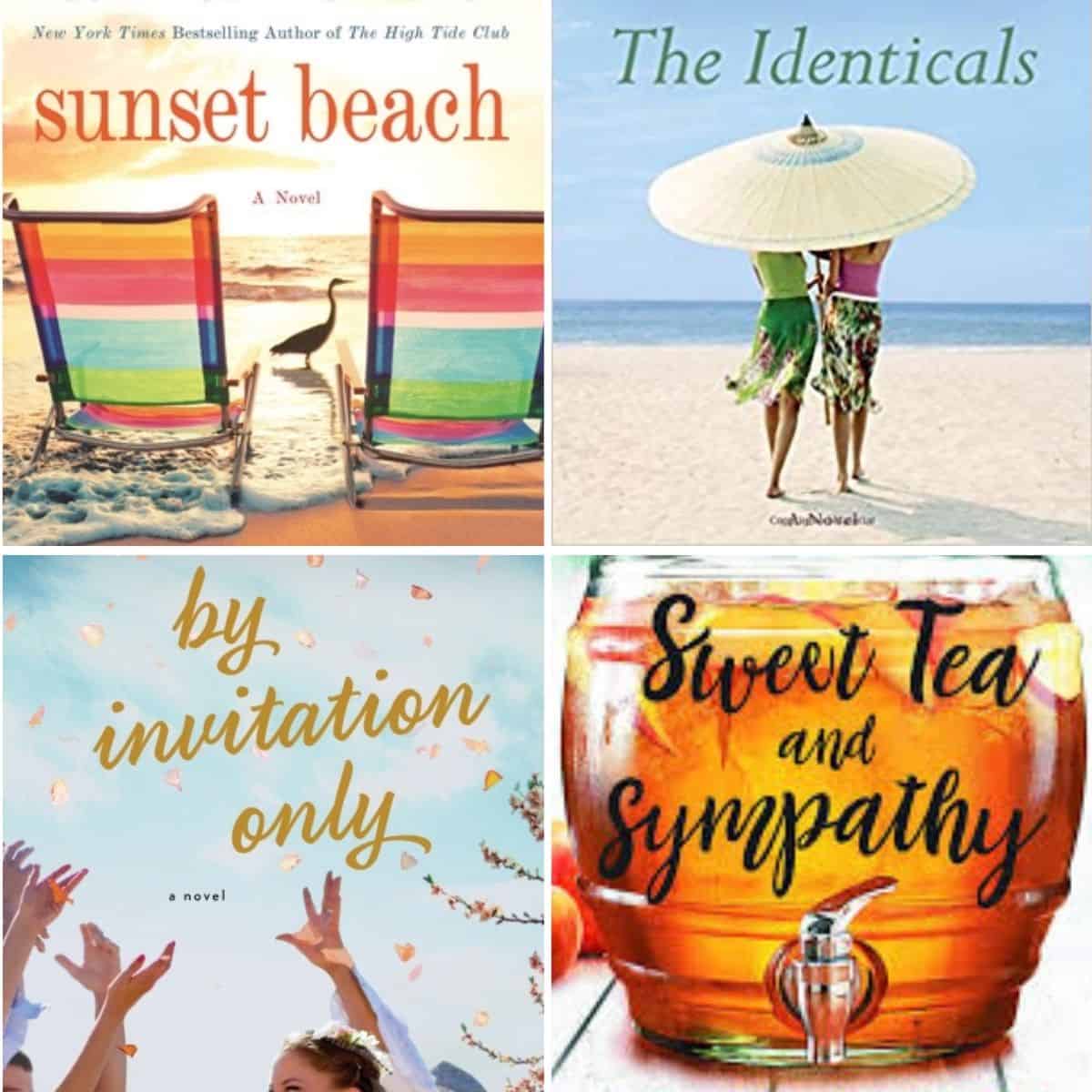 One of my favorite things about the Peanut Blossom Book Club for Recovering Readers is that our members are always sharing new titles they've loved with the group.
My to-read list just keeps growing!
I asked the ladies what kind of books they enjoy reading during the summer or what they considered a "beach book." Their answers made me smile, they are so my kind of people.
What is a "Beach Read"?
According to our book club members, a good beach read meets the following criteria: :
light and breezy plotline
doesn't make you think too hard
holds your attention and is a bit of a page-turner
Skip the term "beach books," that describes exactly the kind of book we love to read all year long!
I rounded up some of our book club members' favorite recommendations and added a few of my own.
I hope you find your next perfect beach read here! Did I miss your favorite? Leave me a note in the comments!
Why Beach Reads Matter
They are chick lit in all its amazing glory--a term I have never minded, and one I hope doesn't offend you either.
In fact, one of my favorite authors, Jennifer Weiner, recently wrote an incredible piece over on GoodReads you have to check out.
"Pleasure is something. Pleasure matters. Pleasure is more than enough. And the idea that a book is just entertaining, that it's merely escapism, that it's easy reading or a page-turner or a romp, the idea that any of that is pejorative, at this moment in time seems crazy. If ever there was a time for the unapologetic embrace of books that "just" bring us pleasure, that time, she is now."
-- Jennifer Weiner, author of Good in Bed
Read Jennifer's entire love letter to beach reads right here.
Waterproof Your Beach Book
Summer reading is often done in and around water. Whether you take your book to the pool, the beach, relax in a hot tub, or just want to escape to a bubble bath, don't miss my tips for how to waterproof books for adults.
More Great Beach Books