These best audiobooks for first time listeners will change your mind about listening to your books. Amazing narrators and gripping plots will keep your mind activated.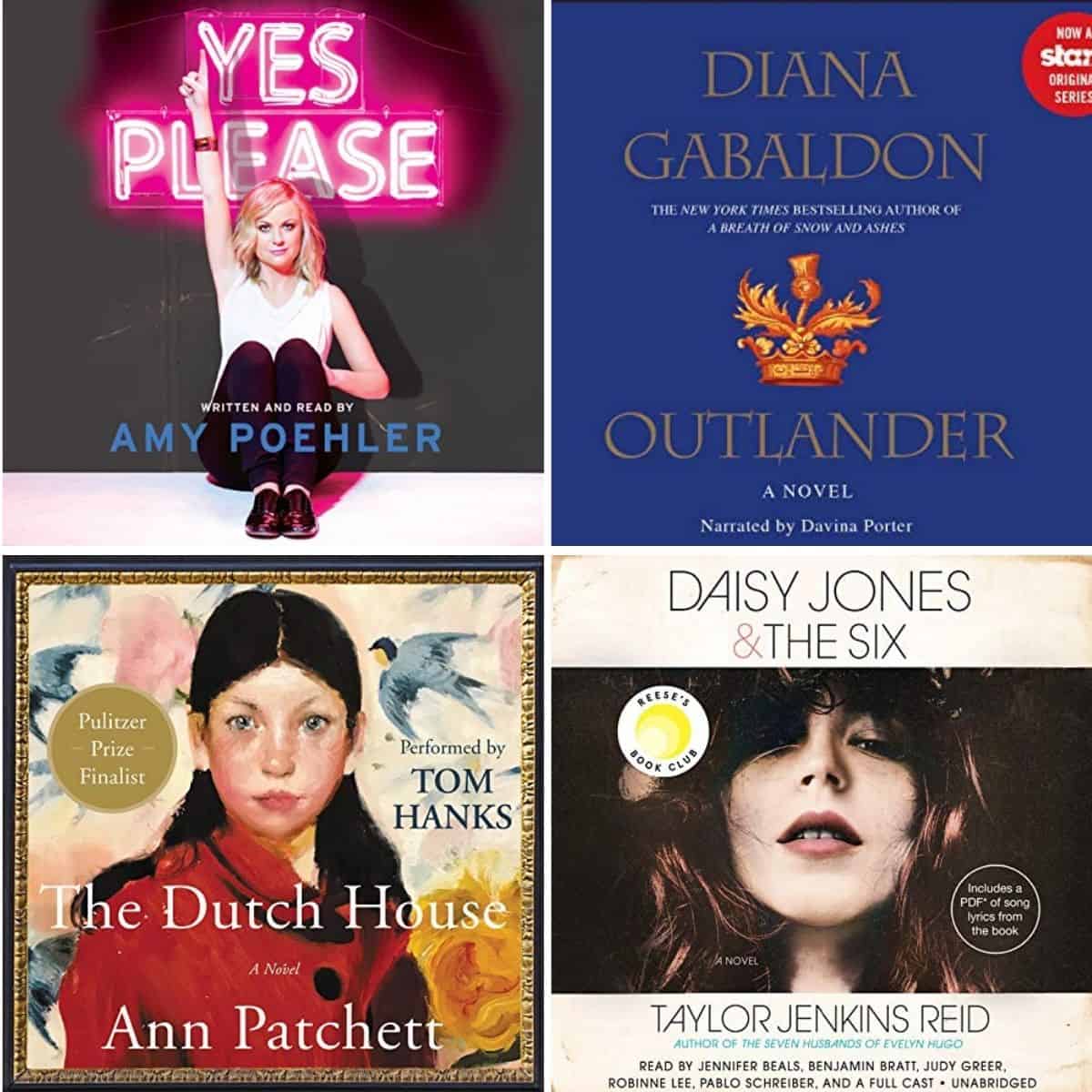 I have a confession to make. I used to be a major reading snob who thought that reading only counted if I had a paper book in my hand.
My husband has been an avid audiobook listener for most of our marriage. I used to tell him, "That's nice honey, but that's not really reading, is it??"
Oh how wrong I was.
After years of pleading with me to just give audiobooks a try, I finally consented to my husband's request and tried listening to a book during my daily walks.
My first audiobook was Yes, Please by Amy Poehler, who narrates the story herself. She brings in several celebrity friends for cameos in the narration and it started to feel a bit like listening to a stand-up comedy routine.
I found myself literally laughing out loud on the sidewalk, convinced my neighbors thought I was crazy.
Since then, audiobooks have become a treasured part of my reading life.
I still read quietly on my Kindle or in a paper book, but I love to listen to audiobooks when I'm:
in the car after dropping kids off at school
doing dishes
using my hands to crochet
walking
Anytime I need to be busy around the house with my hands but could use a little entertaining while I work.
Once you start listening, you'll find lots of pockets of time during your day where an audiobook would be the perfect fit.
What Makes an Audiobook Amazing?
If you're still hesitant to try listening, here are the things that make the audiobooks on this list the perfect choice for your first audiobook:
AMAZING Narrators: With audiobooks, the narrator makes all the difference. Even the best book in the world, poorly narrated, would make a terrible audiobook. These narrators are the best in their craft.
Easy to Follow Plots: Listening is a skill just as reading with your eyes is. For your first listen, a captivating plot is essential.
Try an Audiobook for Free
If you're still not too certain about whether you'll like listening to audiobooks, you can try listening to an audiobook for free with this 30-day trial at Audible.
There are two subscription options to choose from:
Audible Plus: You can try Audible Plus for 30 days for free and it works a little like your favorite movie streaming service. Enjoy a certain, limited library of content on Audible as much as you can listen to during your subscription time.
Audible Premium Plus: You can try the Audible Premium for 30 days for free and the main difference is that you get access to the entire Audible library and 1 credit a month to use towards the premium level books. When your trial is over, you get to keep the books you used credits on even if you're not paying for your monthly Audible subscription fee.
Audible Premium Plus is the membership you want if you're interested in listening to the big blockbuster books everyone is talking about as well as most of the books on my list below.
I've included a variety of genres, you're sure to find your perfect match here:
More Reading Tips
Looking to read more this year? Listening to audiobooks is a great first step, but you may also enjoy these fantastic reading tips: