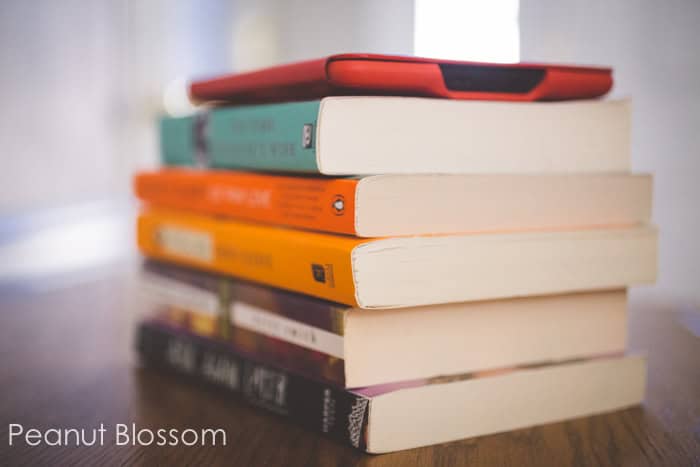 Once upon a time, I was an avid reader.
And then I had kids and lost my way. Between the diaper changes and playdates, pediatrician visits and everyday exhaustion, where was there any time to read?!
Now my girls are older and I'm finding my way back to my long lost love. I'm inviting YOU to join me. We as moms of little ones (or not so little ones!) can't always make it to an in-person book club meeting. There is nothing worse than having read the book but then missing the meeting! It's happened to me several times, I know firsthand.
So I've launched the Peanut Blossom Book Club for Recovering Readers to help encourage moms like me to discuss a common book once a month. The beauty of the plan? It's all online so you can come in your jammies or check in while rocking your sick baby.
No babysitter? No problem.
We meet on Facebook once a month. Want to know the current pick? Just join our group and jump in on the chatter! It's a phenomenal group of ladies just like you.
And if something comes up and you miss our chat? I document the ENTIRE THING for you to check in on at your convenience.
You can view each of our recent chats in the posts below! So click on one that looks good, read the book and join the chat!
Can't wait to have you join us,

Use these as a guide for hosting your own book club or join us online here! Year 6: Our 2020 book club books
You can read the best book club books for 2020 here.
Year 5: Our 2019 book club books
You can view the whole 2019 book club picks here.
Year 4: Our 2018 book club picks
Year 3: Our 2017 book club picks
Year 2: Our 2016 book club discussions
Year 1: Fantastic 2015 book club selections