Planning a party menu for a special event? These easy appetizers and tasty desserts will make any occasion more delicious. From casual dinner parties to family holidays, all the best party food is right here.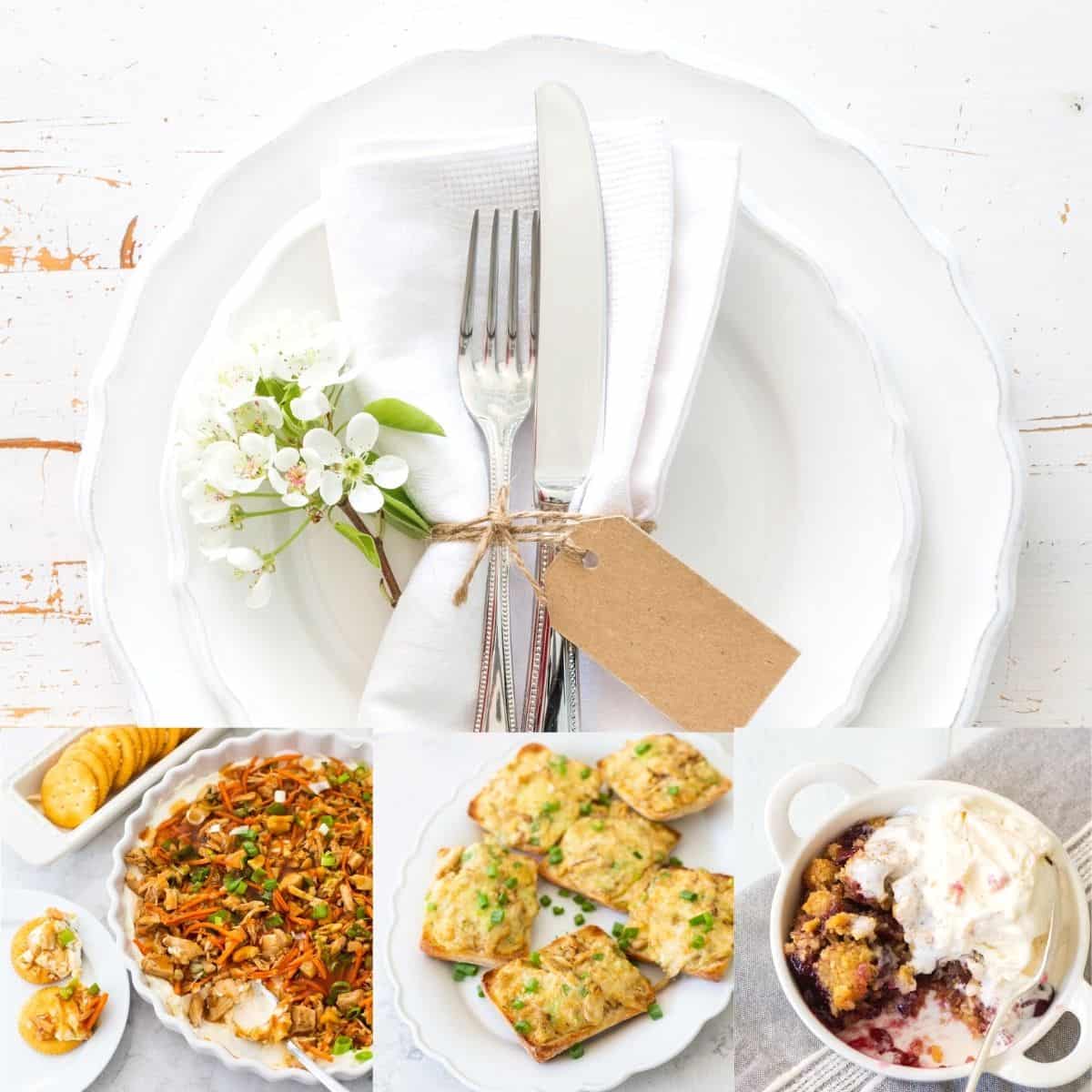 When it comes to entertaining and planning a party menu, I believe that make-ahead recipes and simple dishes are always the most popular with my guests.
Planning a cocktail party, book club party, birthday dinner, or neighborhood potluck? You'll find all the best appetizers and snacks to serve or bring wherever you're celebrating.
Hosting your family for a special occasion? Learn my Christmas dinner secrets or plan an elegant and easy Easter brunch.
Just feel like making movie night or game night feel more special for your own family? There's never a bad time for serving these delicious party snacks.
Jump to:
Most Popular Party Foods
These easy party food recipes are the most popular dishes among Peanut Blossom readers!
Savory Party Appetizers
Need a savory snack to serve for cocktail hour or family game night?
Whether you're looking for a hot dip or a cold dip for parties, you'll find lots of options from elegant to easy right here:
See more appetizers →
Easy Party Dips
Dips are always a hit with both grown-ups and kids. Mix and match one of these easy recipes with a platter of pretzels, or fresh fruit and veggies:
See more party dips →
Snack Mixes
Perfectly pop-able snack mixes are great for nibbling during a party. You could also serve these in single-serving snack cups for easy distrubution.
See more snack mixes →
Brunch
From Easter to Mother's Day to baby or bridal showers, planning a brunch is a great way to spoil your party guests:
See more brunch recipes →
Special Desserts
Top off your special event with these show stopping party desserts. Don't be fooled -- most of them are make-ahead desserts you can prep the day before!
See more dessert recipes →
Holiday Meal Planning
There's always a great time to celebrate with friends and family, here are some of our favorite holidays to enjoy: