The last time we chose a word of the year for our family was in 2013 with "Outdoors." It was a great year. We made it our focus for family time to be outside whenever possible and take full advantage of our new home here in the south.
In 2014 - 2016, we faltered and didn't have a strong family word for the year. I can feel the difference. Do I think that the lack of the simple act of picking a word to define our year ahead is the root cause? No. But, I do think it was one of the factors.
This week Tim and I chatted a bit about our thoughts on the end of 2016. What went right and what didn't. I really felt the need to pick a new word for our family to rally behind.
Then it came to me: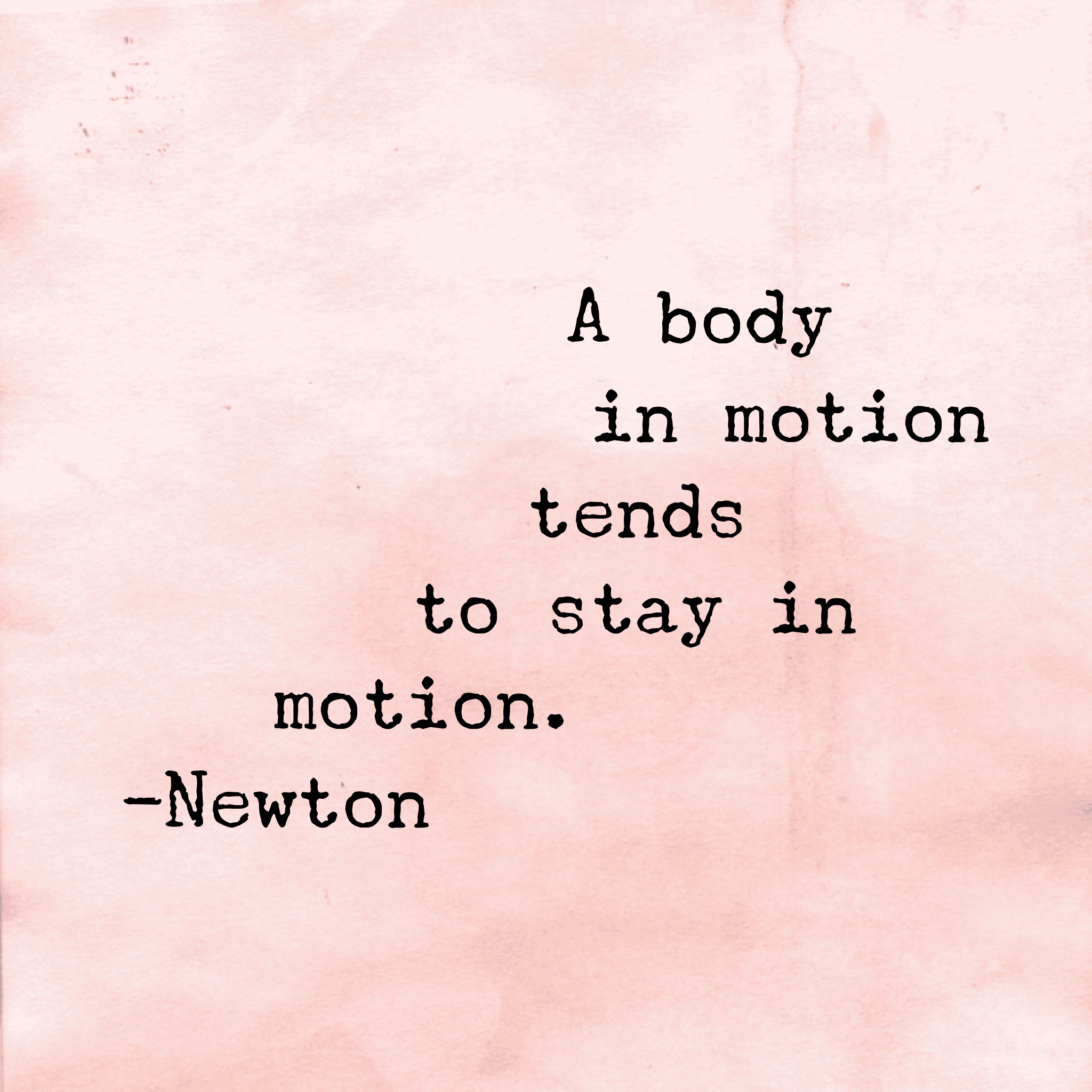 We are not going to meet all of our goals by the end of 2017. Our goals are too big and too difficult for one year to handle them. Putting one foot in front of the other is the only way to get there but we can't quite see the finish line.
MOTION
What can we be doing today that will put us closer to our end goals by this time next year? A body in motion tends to stay in motion. What can we put into motion that will be work for us all year long?
As Tim put it: He wants to see us physically, emotionally, and spiritually healthy in the new year. We're looking at the Big Picture here.
In plainer terms: we want stronger bodies, a stronger family, a healthier marriage, and a more consistent relationship with God. We've been working hard on all those goals for many months. 2017 just needs to keep those balls already in motion working for us. I'd like to see us finding new ways to keep the motion moving forward, too.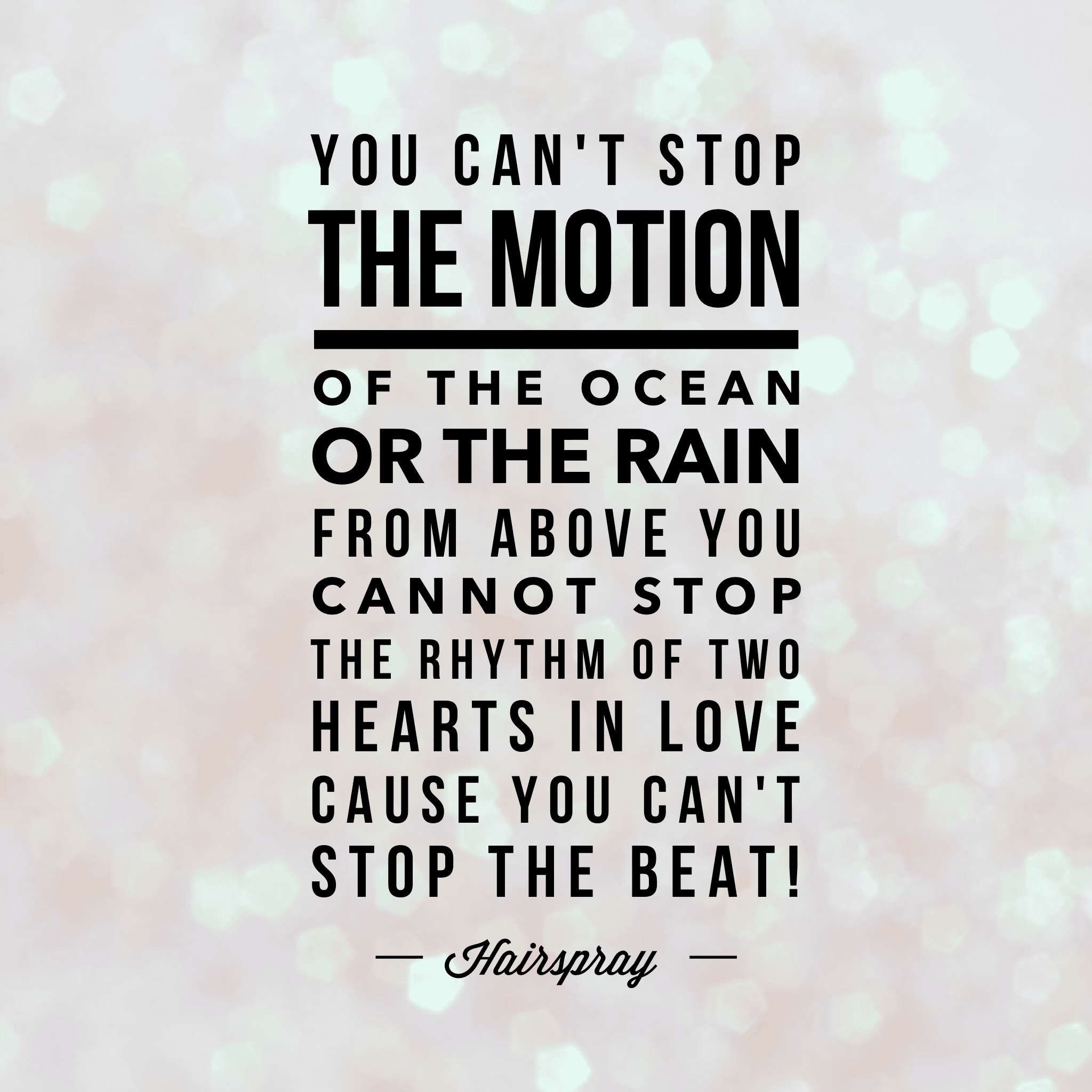 As we continued to discuss this new word, this (paraphrased) quote from Hairspray kept thrumming in my head. I'd like to think that when Tim and I work together on our goals we'll be as unstoppable as the waves of the ocean.
One of the first creative projects I want to do in the new year is to make something with my Silhouette Cameo with that quote on it for our bedroom. I think seeing a daily reminder of our Word will be very helpful.
Do you pick a word of the year with your family? I'd love to know what's worked for you!
Here's to a fantastic 2017.