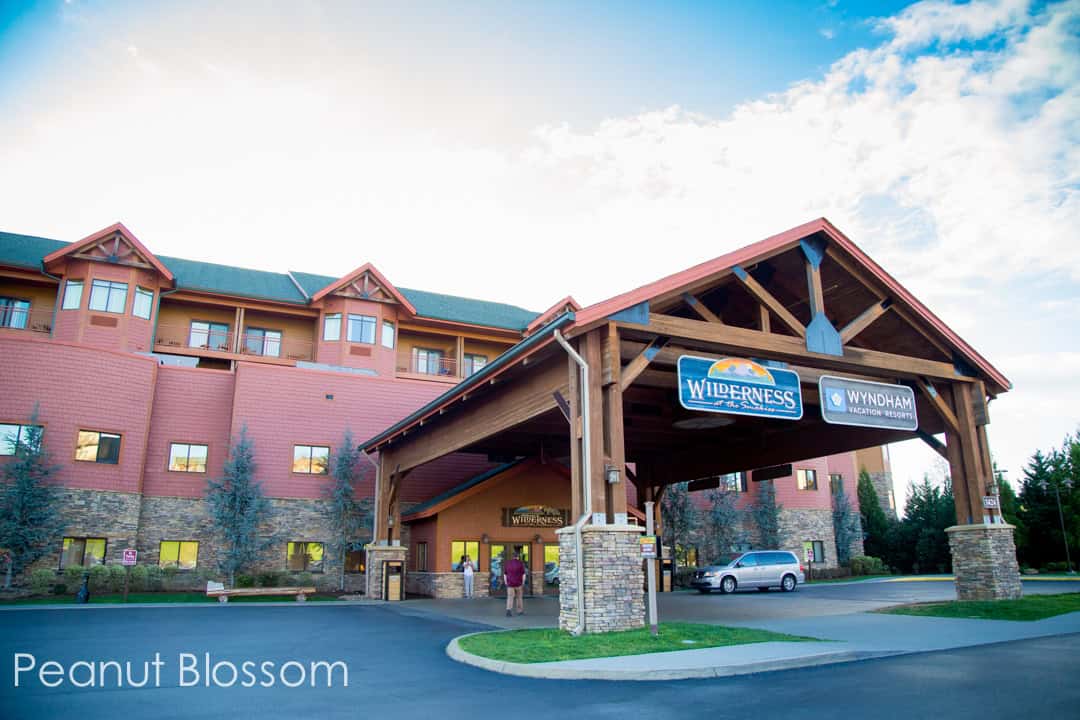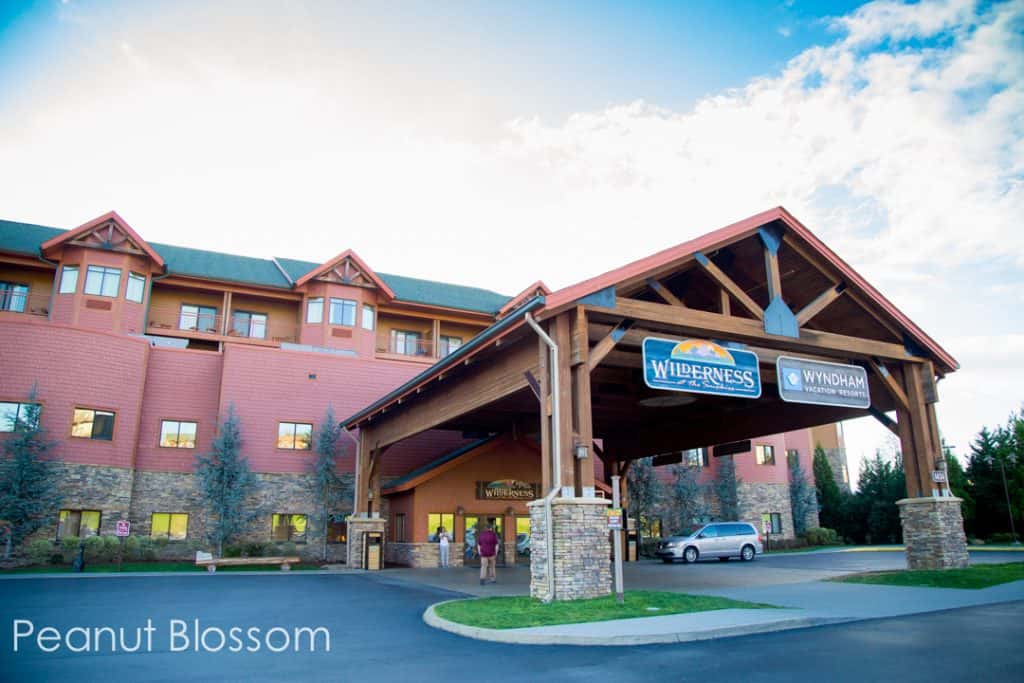 This spring, the Peanut requested we go to a waterpark instead of having a traditional birthday party with friends from school. I love that she enjoys spending time with us and values travel and adventure. I hunted around for some options for a little family getaway and stumbled across Wilderness at the Smokies in Sevierville, TN.
Since her birthday fell right smack dab in the middle of Spring Break, it was the perfect opportunity to take a short weekend getaway as a family. A gorgeous 3.5 hour drive from Charlotte, Sevierville is right in the Smoky Mountains of Tennessee. We've driven past the area a couple times on our way to and from the midwest, but we've never had the chance to stop and stay.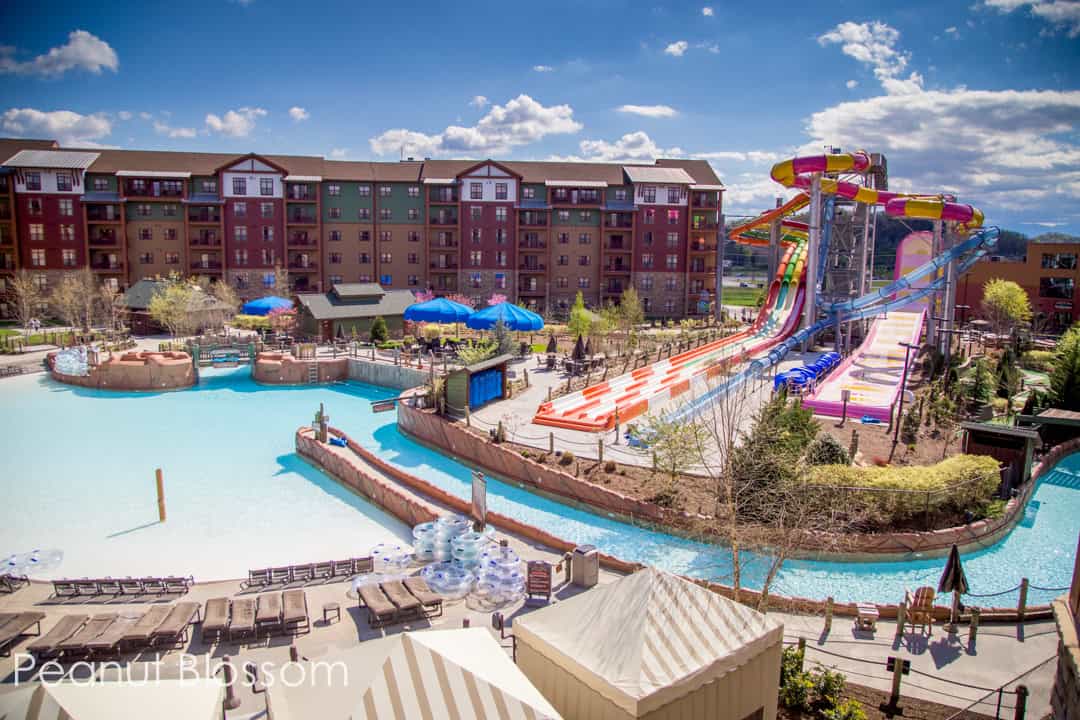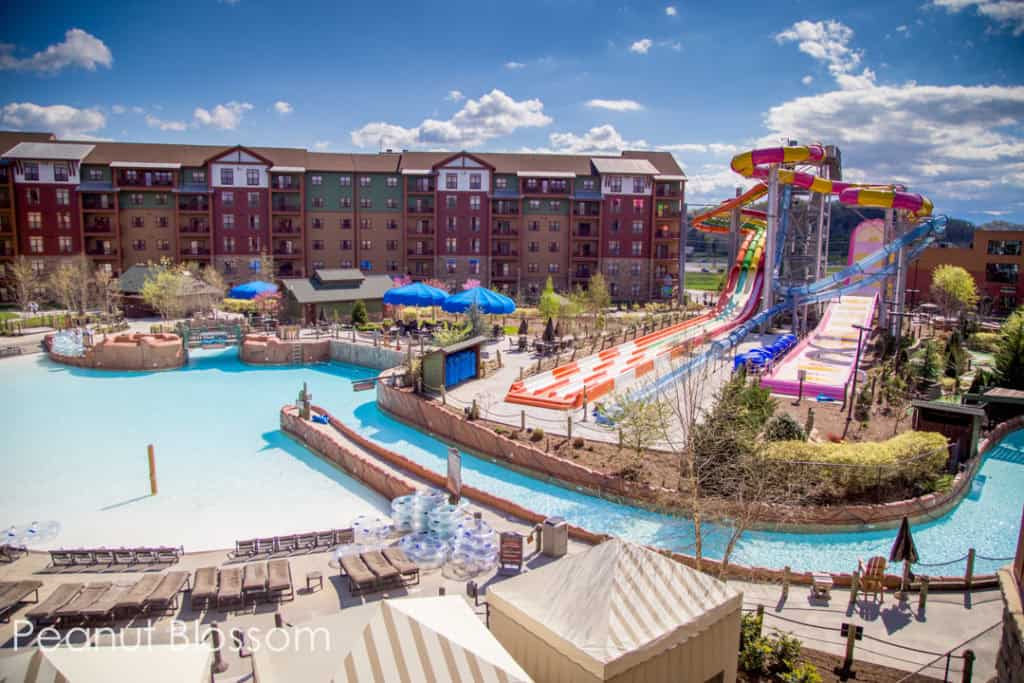 What appealed to me about Wilderness at the Smokies is that there is both an indoor waterpark as well as an outdoor pool and adventure zone so that no matter what the southern spring weather decided to throw at us, we can still enjoy some water time.
We packed our bags and headed off for 3 days and 2 nights at the Wilderness. Despite our late start in the day (just before lunch), we arrived before dinner time and were able to check in and get settled quickly enough to enjoy swimming that very first evening.
The hotel itself is ENORMOUS. I haven't seen hallways that long since our last trip to Vegas. But despite it's massive size, I didn't find the check in process difficult in any way. We were given the keys to our rooms and wristbands for the pools so we could start taking advantage right away.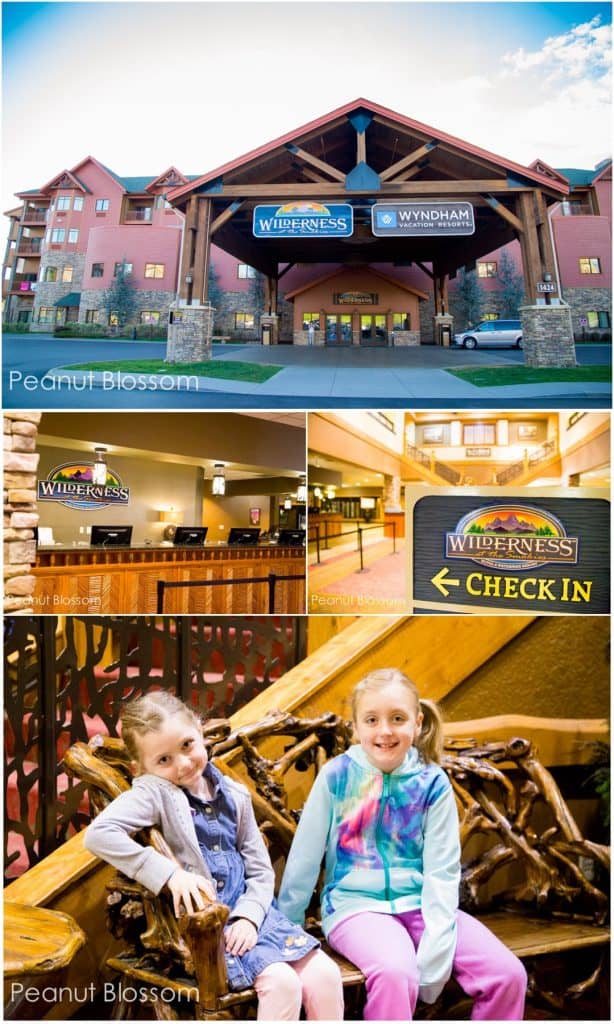 The kids quickly changed into their suits and we headed for the indoor waterpark with the plan to swim for a while and then stop for dinner when we got hungry enough.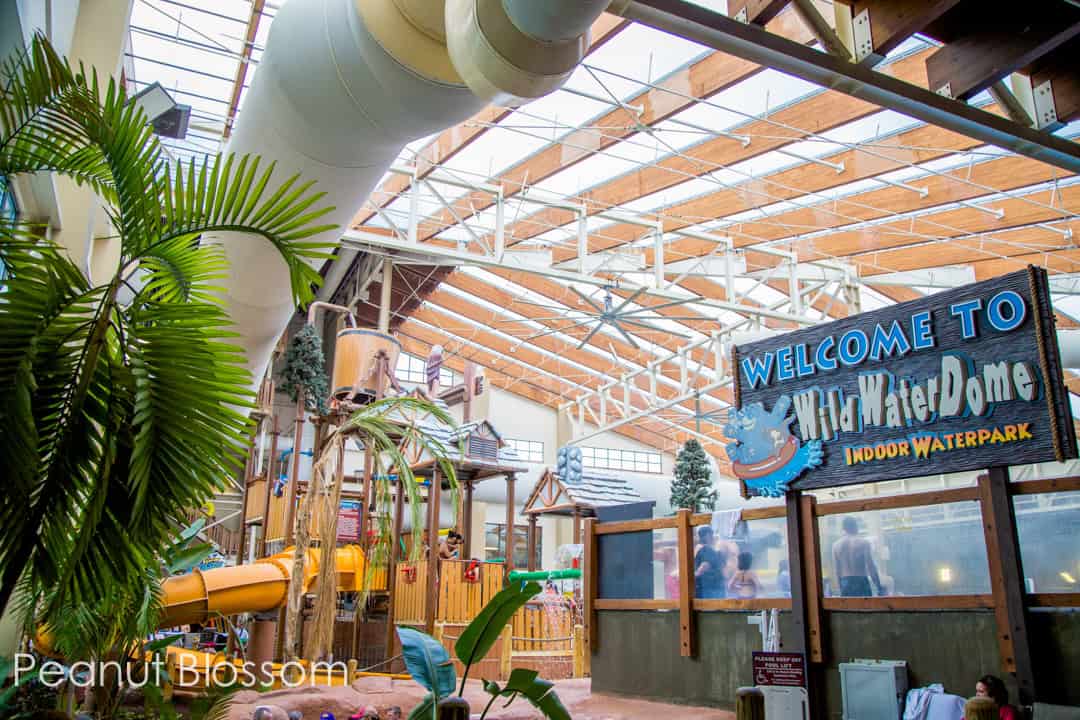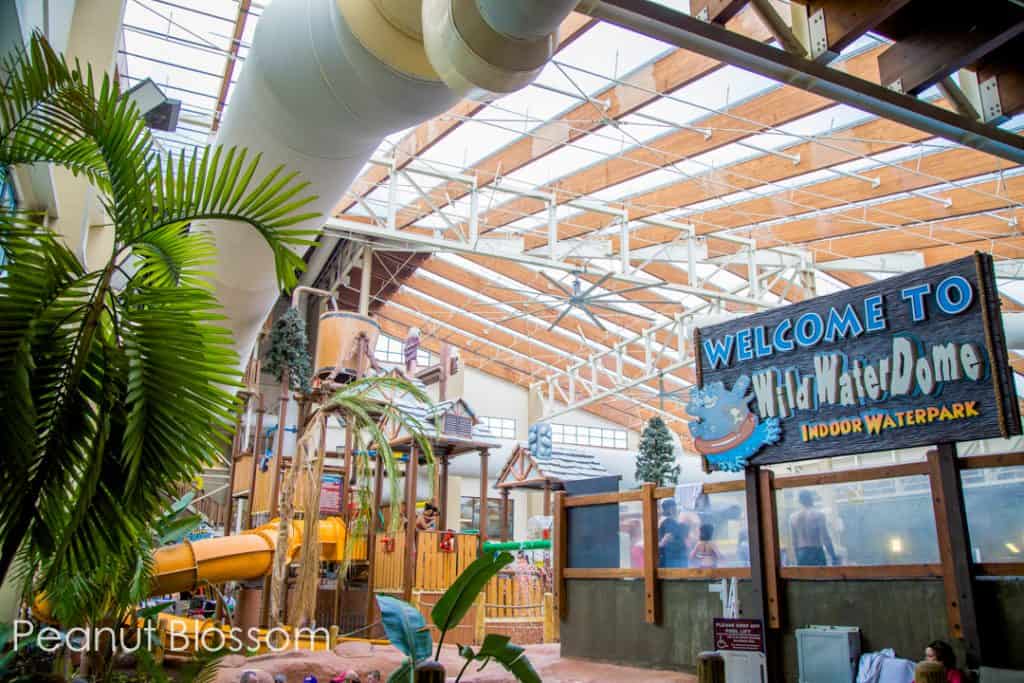 The indoor waterpark features several swimming areas, splash zones, and indoor water slides. We were overwhelmed with where to start. We traded in our towel cards for some fresh swimming towels and found some seats to lay our things down. There was a wall of lockers for placing your valuables but we traveled light to the pool and didn't need them.
We headed straight for the giant indoor wave pool and the girls jumped right in. Large inner tubes are available for you to sit in and then the wave machine starts up every 10 minutes or so. It was by far the girls' favorite part of the entire waterpark. After we had rode the waves for a few sessions, the girls wanted to explore the other pools.
Little Pea was drawn to this adorable splash zone that features an enormous bucket of water that fills and then splashes down on the unsuspecting kids below. It also has a smaller kid-friendly slide for the more timid and shy kids to enjoy.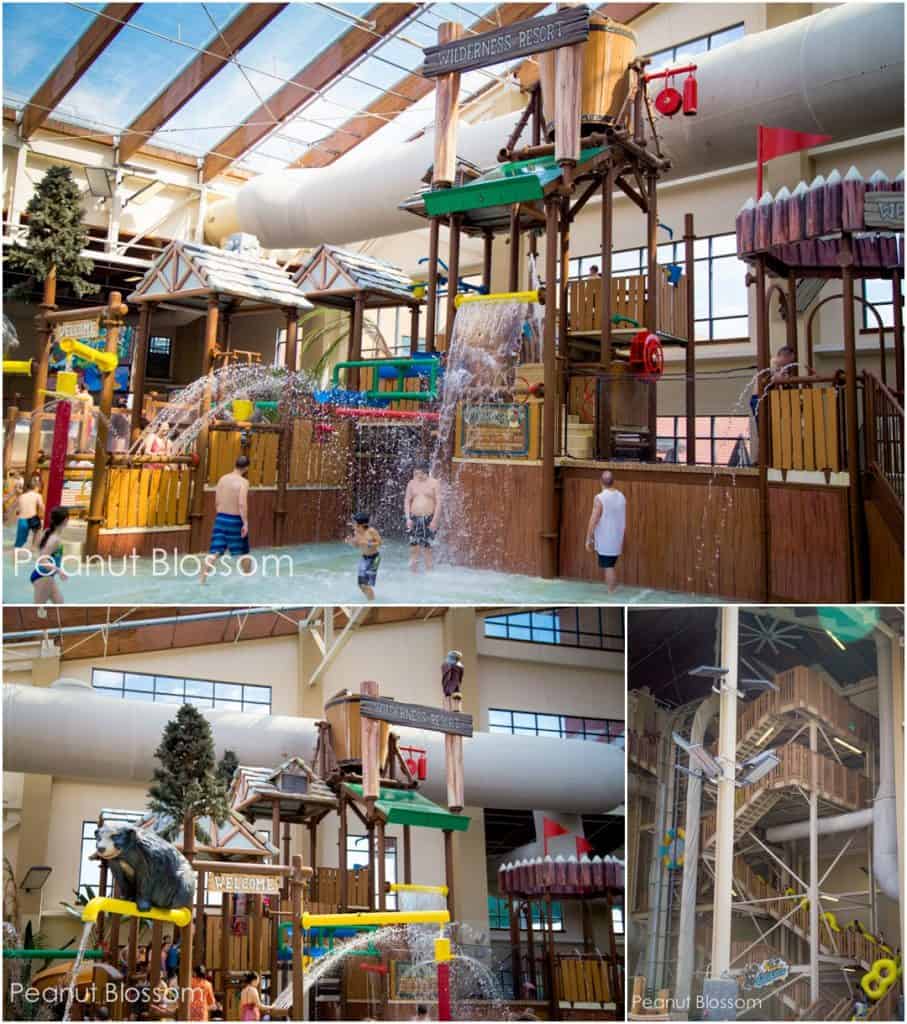 At the other end of the waterpark there are 3 large indoor water slides with inner tubes that allow you to ride in pairs or even as a fully family. They were a little too wild for the Peanut's taste but Little Pea was ready to go again, and again. . . and again.
After we got some of the car ride energy worn off, it was time for a dinner break. I knew the Wilderness had restaurants on site, but wasn't sure how it would work with our swim suits. I was so excited to discover both a pizzeria/grille and an adult bar located right within the waterpark area. We were able to get pizzas and juice for the kids and margaritas for us all without changing out of our swimming gear.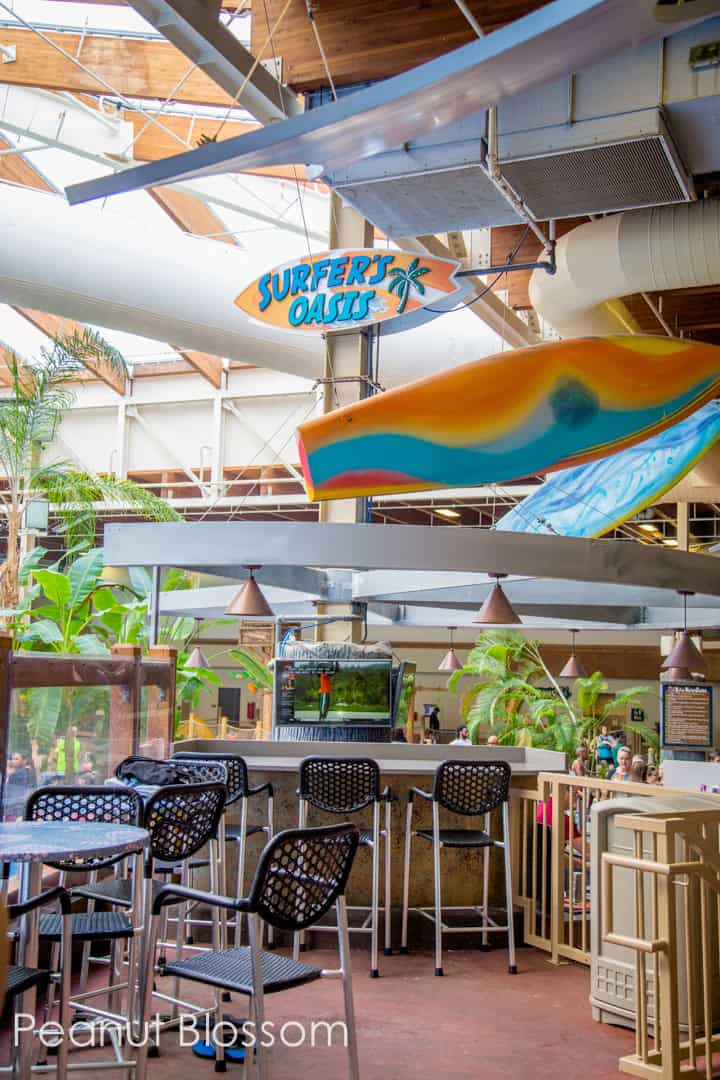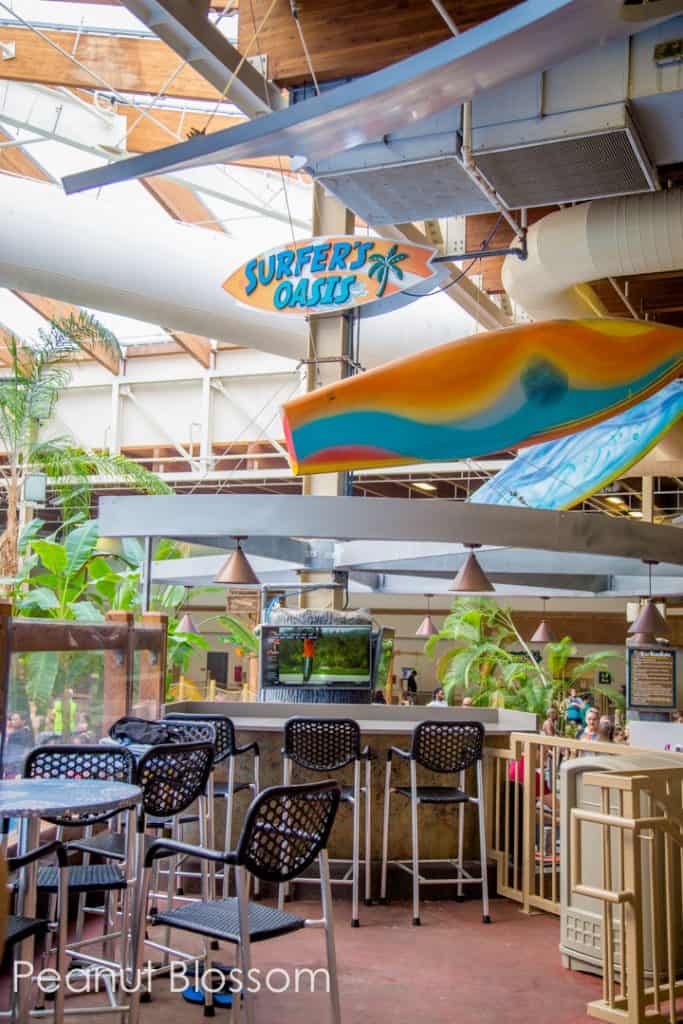 The weekend we were there was mostly overcast with patches of sun and just cool enough that we were so grateful to be able to stay indoors. On a sunny day, the glass roof of the waterpark dome actually allows you to get a suntan even through the glass. We were told to be sure to pack sunscreen just in case but it was never really a problem that weekend.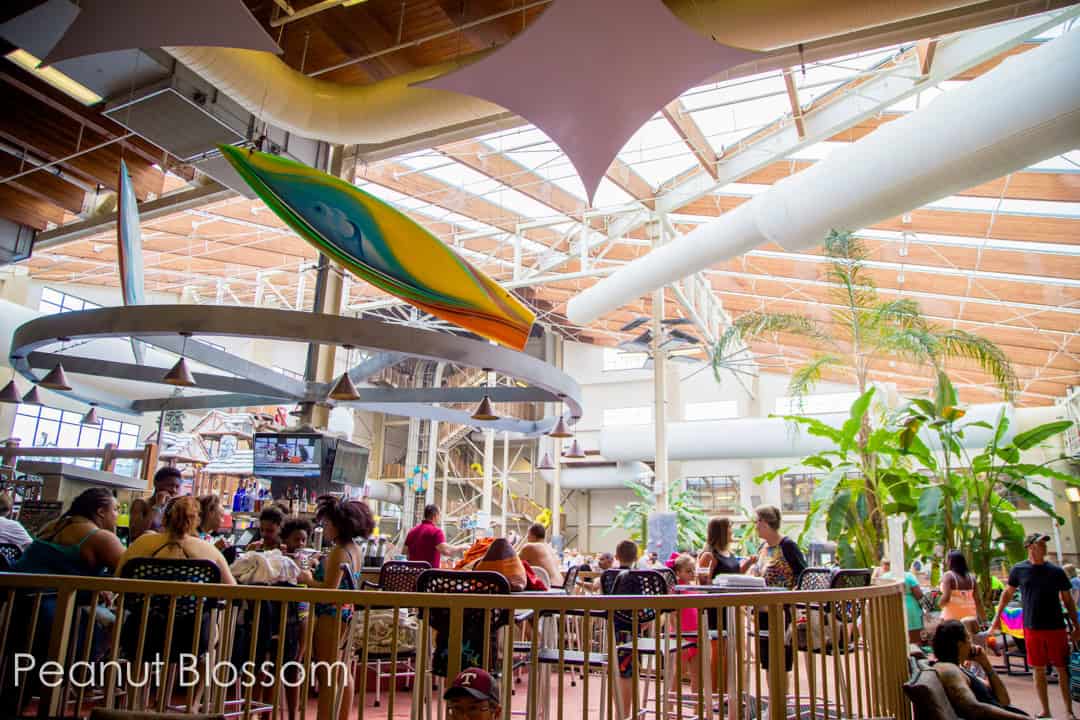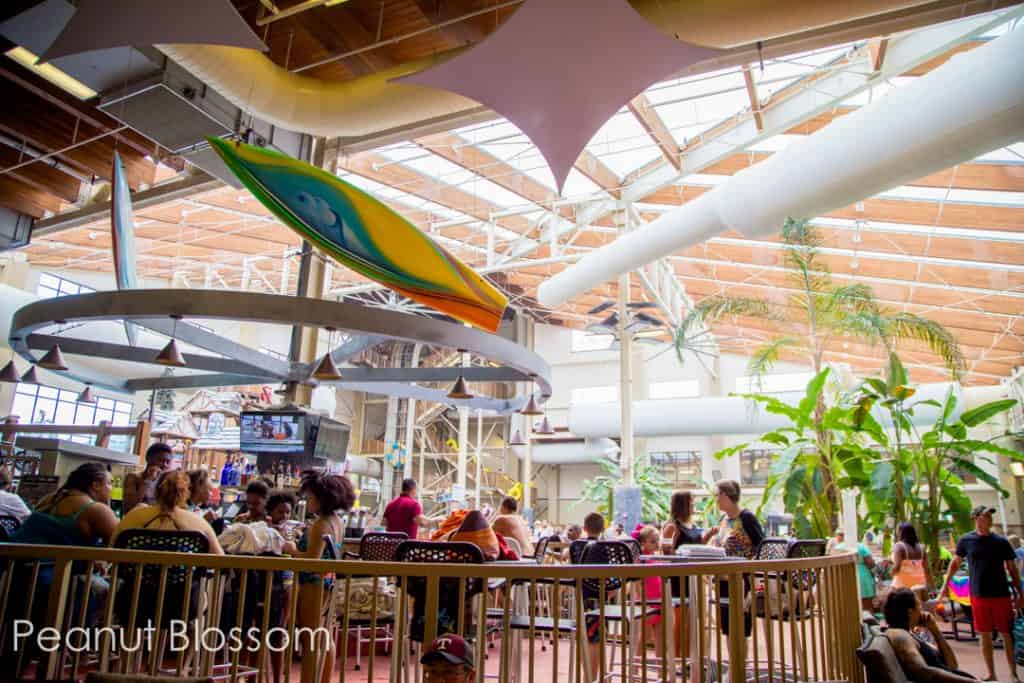 I loved how much natural light filtered into the space. That along with the fresh green palm trees made it feel like a tropical getaway despite the fact that it was early spring and we're still waiting on the trees to fill with leaves.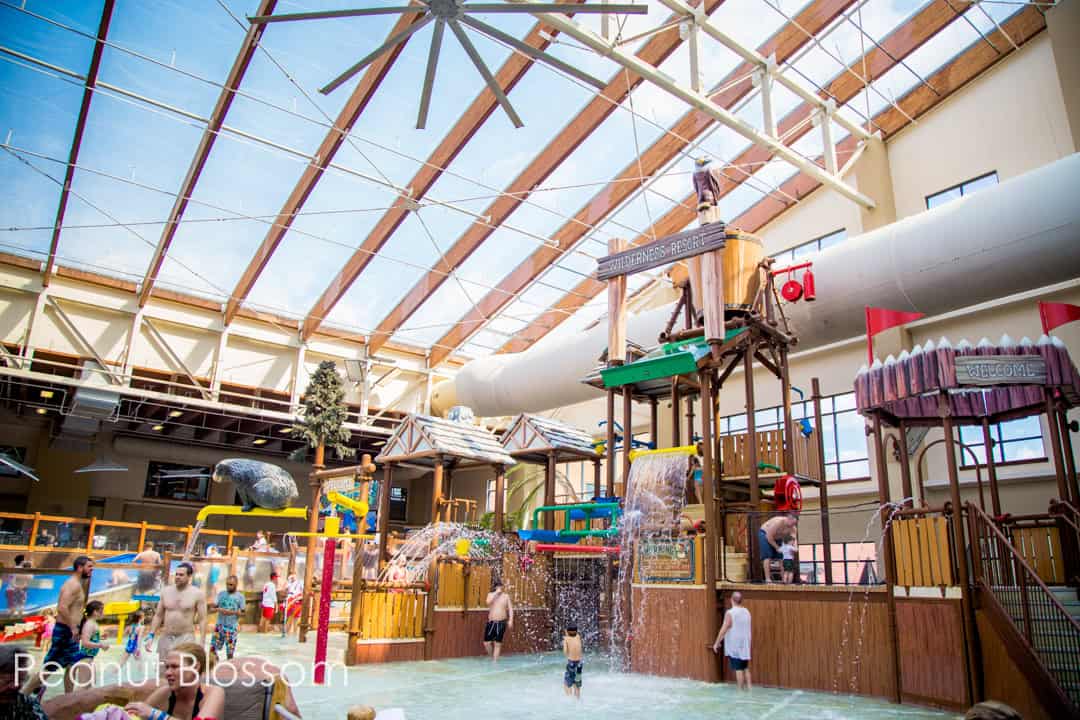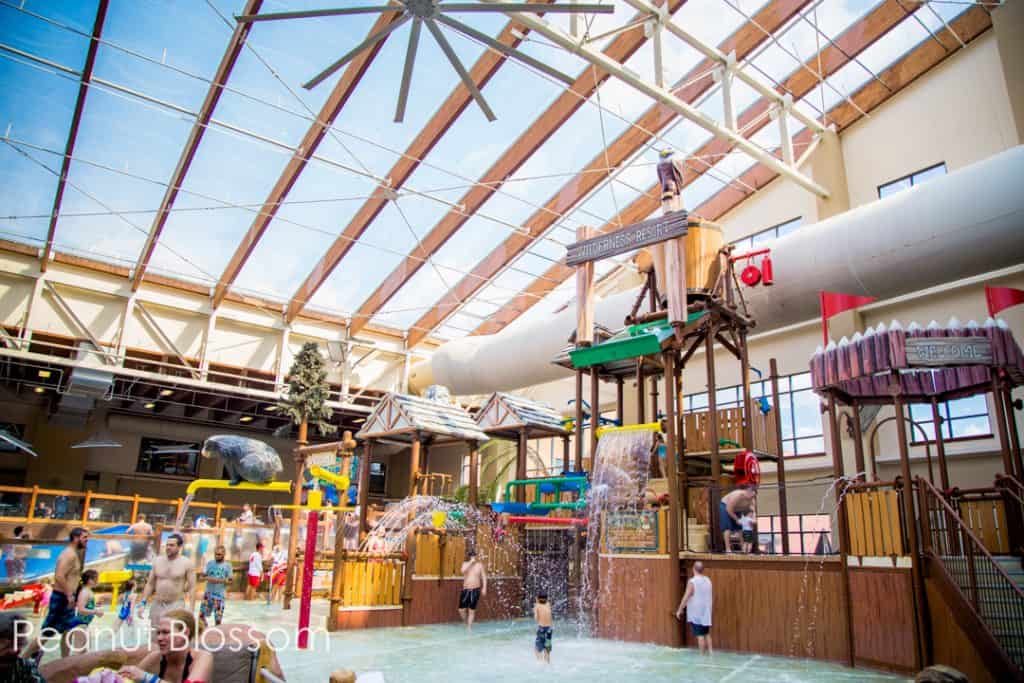 Over the rest of the weekend, we enjoyed sampling the indoor adventure zone with rock climbing, bowling, glow in the dark mini golf, and aerial rope paths along with several more trips back to the pools. You can get a little peek at the rest of the activity options in the video I made from our weekend: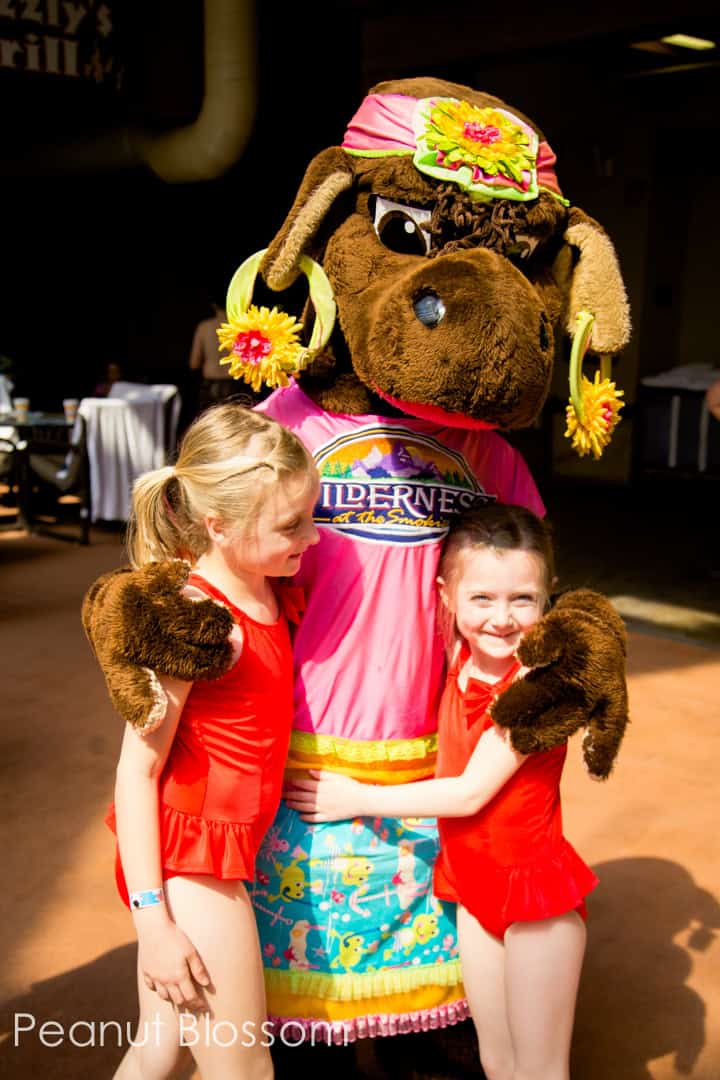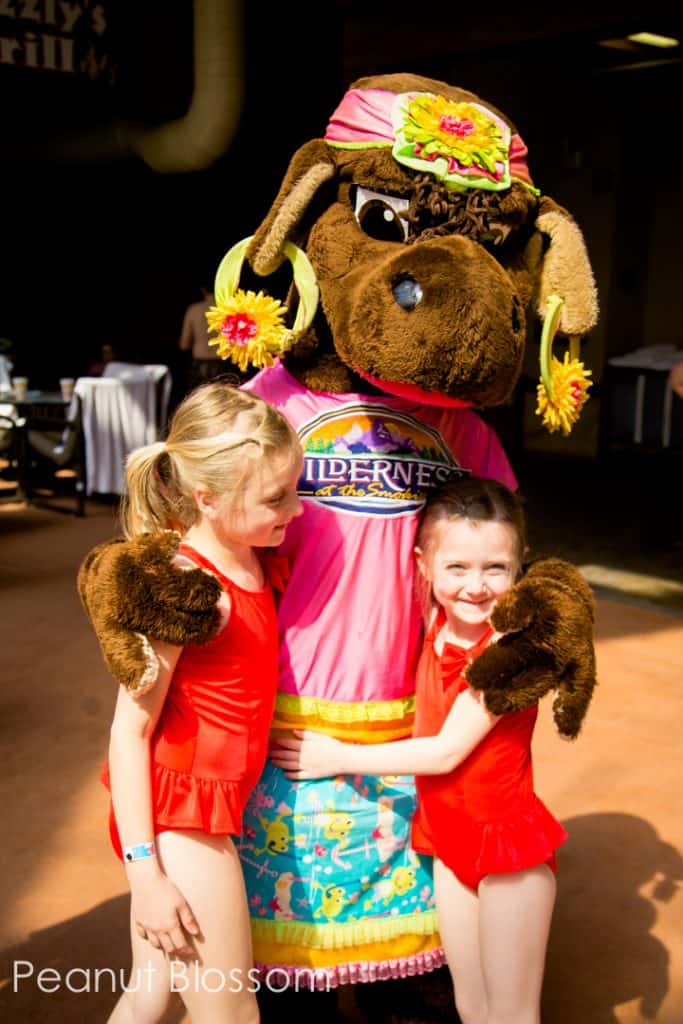 There was never any shortage of things to see and do right there on site. By the end of each day, our girls just dropped into bed to sleep. Our room featured everything a family would need to be comfortable for a weekend: mini fridge, stove top, microwave, and lots of cabinet space for packing your own food and beverage supplies. I appreciated being able to eat our own breakfast before starting the crazy adventures.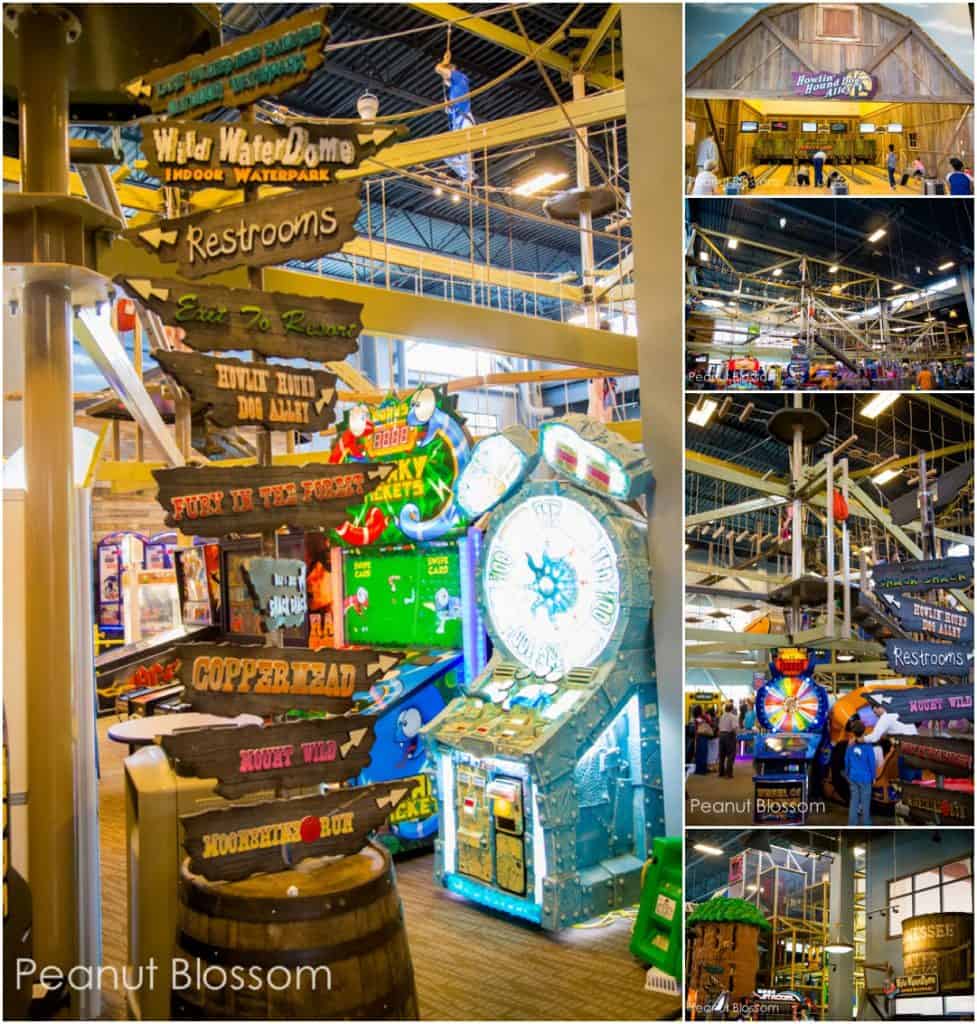 We had a fantastic time as a family in such a short window of time but I think a longer stay would have allowed us to explore the mountains a bit more which Tim and I would have enjoyed greatly.
The Wilderness at the Smokies is a great destination for a short weekend if you want to squeeze in as much kid-centered fun as possible. It would also be a great option for longer vacations with more breaks in the days to do some outdoor exploring while knowing the kids will enjoy the pools in the evening.
Even during their peak travel season at Spring Break, the facility is large enough to handle the crowds they contain. While the pools were crowded, we were always able to find a table or seats. Had the weather been warmer, this would have been even better with the crowds filtering into the outdoor areas as well.
If you would like more information about staying at the Wilderness at the Smokies, check out their web site here.

Peanut Blossom received a discount on our stay at the Wilderness at the Smokies in exchange for this review. All thoughts and opinions are our own.