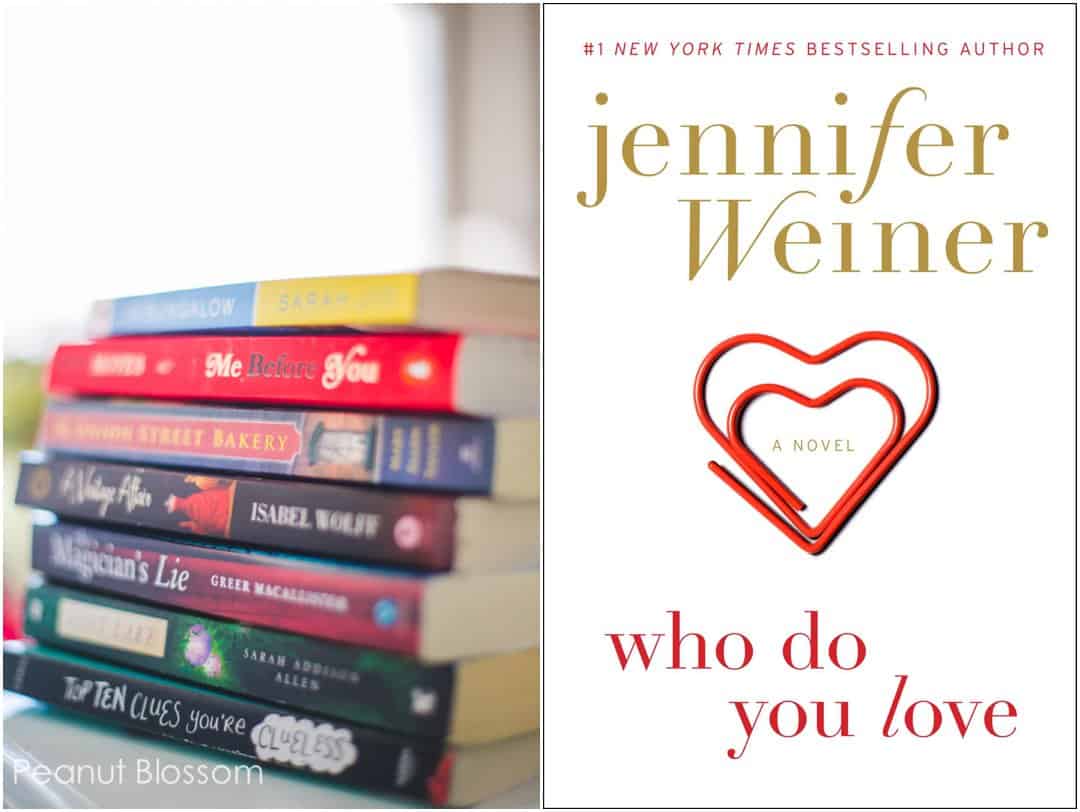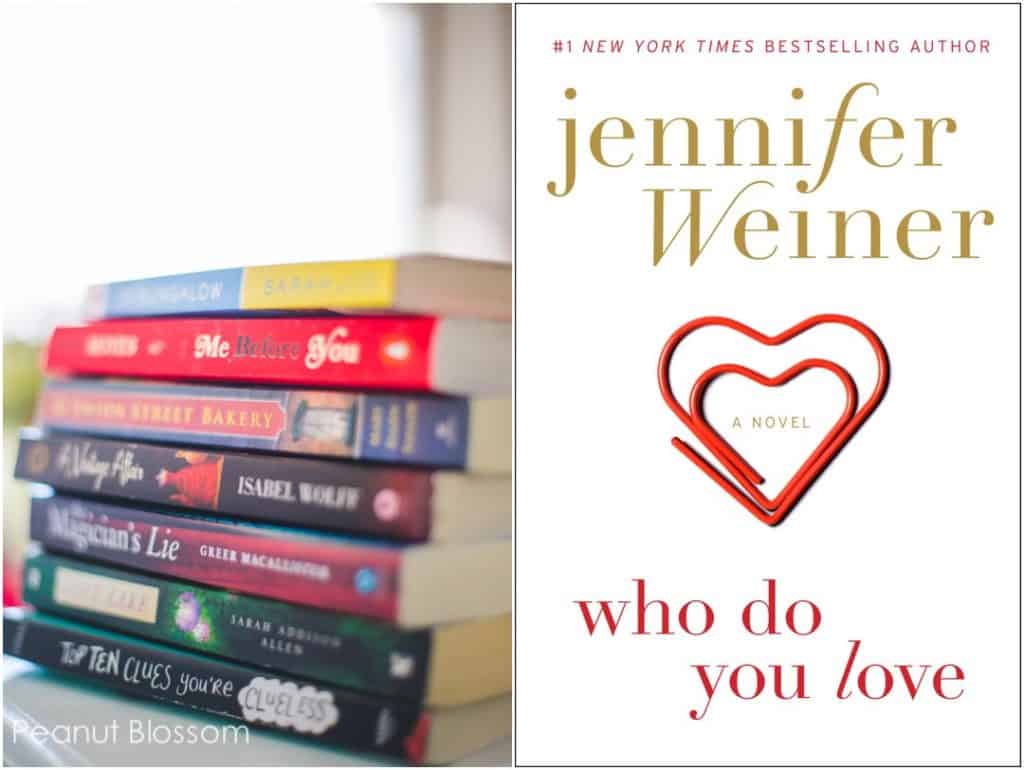 I'm so excited to announce the official February pick for the Peanut Blossom Book Club for Recovering Readers! Next month we will be chatting about Who Do You Love by Jennifer Weiner.
If you haven't heard of Jennifer Weiner, she is one of my very favorite authors. Other excellent books that I have read from her include:
I wanted to choose a unique love story for our February pick and this one sounds just perfect to me.
From Amazon:
"An unforgettable story about true love, real life, and second chances…
Rachel Blum and Andy Landis are just eight years old when they meet one night in an ER waiting room. Born with a congenital heart defect, Rachel is a veteran of hospitals, and she's intrigued by the boy who shows up alone with a broken arm. He tells her his name. She tells him a story. After Andy's taken back to a doctor and Rachel's sent back to her bed, they think they'll never see each other again.
Rachel grows up in an affluent Florida suburb, the popular and protected daughter of two doting parents. Andy grows up poor in Philadelphia with a single mom and a rare talent for running.
Yet, over the next three decades, Andy and Rachel will meet again and again—linked by chance, history, and the memory of the first time they met, a night that changed the course of both of their lives.
A sweeping, warmhearted, and intimate tale, Who Do You Love is an extraordinary novel about the passage of time, the way people change and change each other, and how the measure of a life is who you love."
The book is only available in hardcover right now but our brilliant members suggested buying used copies from Amazon. Many friends have reported snagging a copy for less than $4 that way. It should also be readily available at your library.
If you are just finding this book club group, welcome! We love new members:
Our party starts next week. You can RSVP here:
https://www.facebook.com/events/691621947645988/
Happy reading!

Question 1:
https://www.facebook.com/peanutblossom/posts/10153273653141949
Question 2:
https://www.facebook.com/peanutblossom/posts/10153273873001949
Question 3:
https://www.facebook.com/peanutblossom/posts/10153273876441949
Question 4:
https://www.facebook.com/peanutblossom/posts/10153273880896949
Question 5:
https://www.facebook.com/peanutblossom/posts/10153273906996949
Question 6:
https://www.facebook.com/peanutblossom/posts/10153274062466949
Question 7:
https://www.facebook.com/peanutblossom/posts/10153274071441949
Question 8:
https://www.facebook.com/peanutblossom/posts/10153274073596949
Question 9:
https://www.facebook.com/peanutblossom/posts/10153274078106949
Question 10:
https://www.facebook.com/peanutblossom/posts/10153274081551949
Question 11:
https://www.facebook.com/peanutblossom/posts/10153274082226949
Question 12:
https://www.facebook.com/peanutblossom/posts/10153274083376949
From the Party: