Book Club Kit for Where'd You Go Bernadette by Maria Semple includes book club discussion questions and party menu.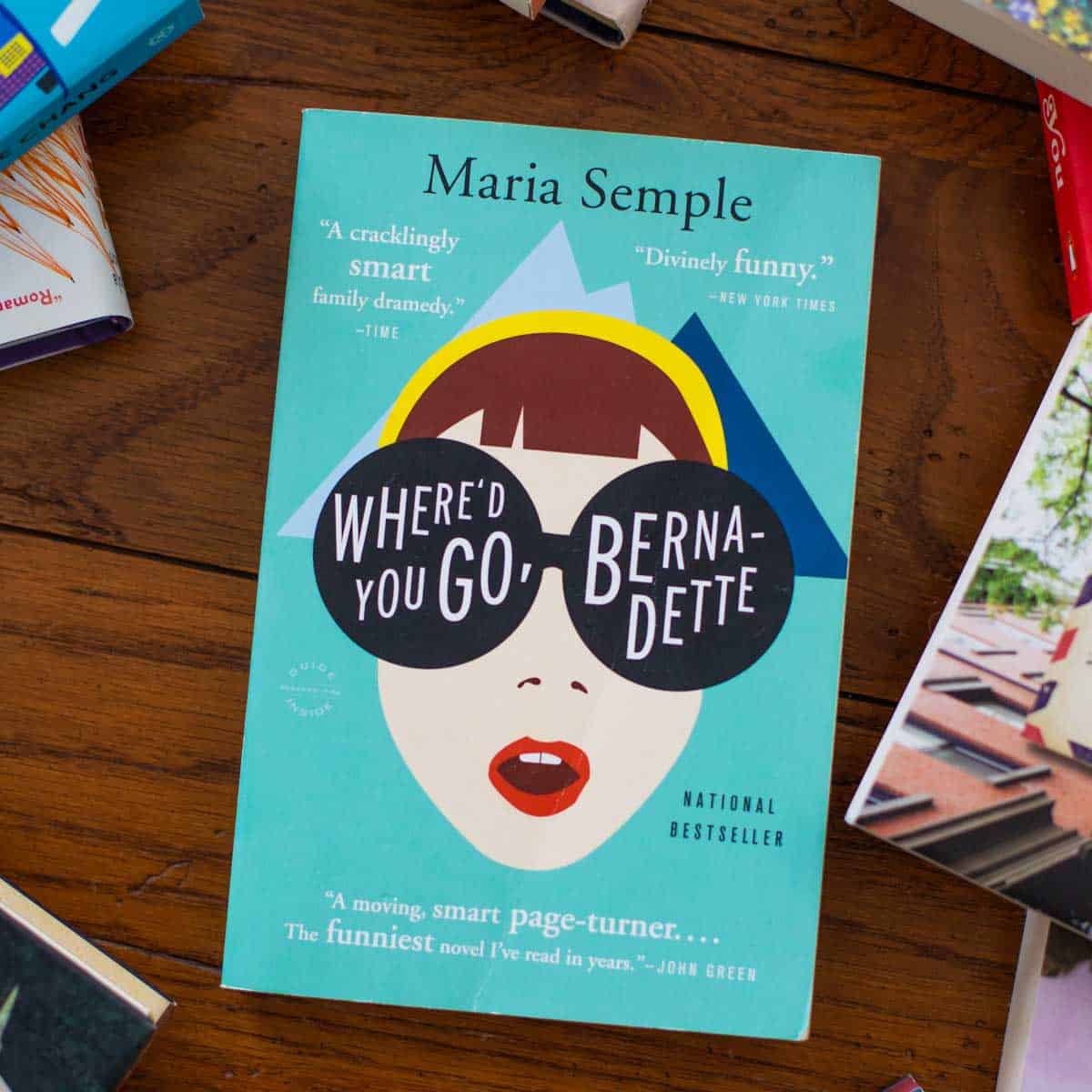 I'm super excited to announce that we are kickstarting our summer book list with Where'd You Go, Bernadette by Maria Semple.
This book has come so very highly recommended by many people in the Peanut Blossom Book Club for Recovering Readers that I thought it made a perfect selection for June.
Peanut Blossom Book Club
This book was our official October 2016 pick for the Peanut Blossom Book Club.
Want to see what we're reading today? Check out our book club book list here.
What is Where'd You Go, Bernadette About?
"Bernadette Fox is notorious. To her Microsoft-guru husband, she's a fearlessly opinionated partner; to fellow private-school mothers in Seattle, she's a disgrace; to design mavens, she's a revolutionary architect, and to 15-year-old Bee, she is a best friend and, simply, Mom.
Then Bernadette disappears. It began when Bee aced her report card and claimed her promised reward: a family trip to Antarctica. But Bernadette's intensifying allergy to Seattle--and people in general--has made her so agoraphobic that a virtual assistant in India now runs her most basic errands. A trip to the end of the earth is problematic.
To find her mother, Bee compiles email messages, official documents, secret correspondence--creating a compulsively readable and touching novel about misplaced genius and a mother and daughter's role in an absurd world."
Summer is a time for family travel and I thought this would be a unique take on that theme! I've been told it is laugh-out-loud funny which is just what I want when I'm lounging by our neighborhood pool in the coming weeks!
Grab your copy of Where'd You Go Bernadette here.
Where'd You Go, Bernadette Book Club Questions
You May Also Enjoy
If you enjoyed this book, you'd likely enjoy these other fun book club picks from through the years: