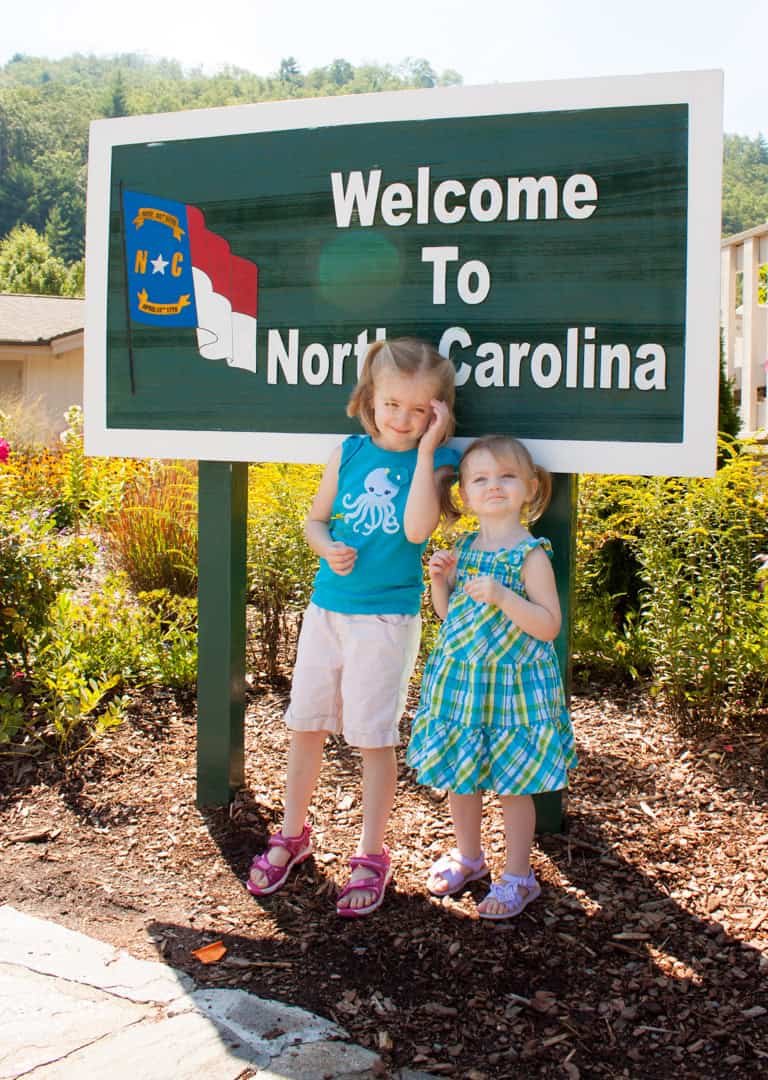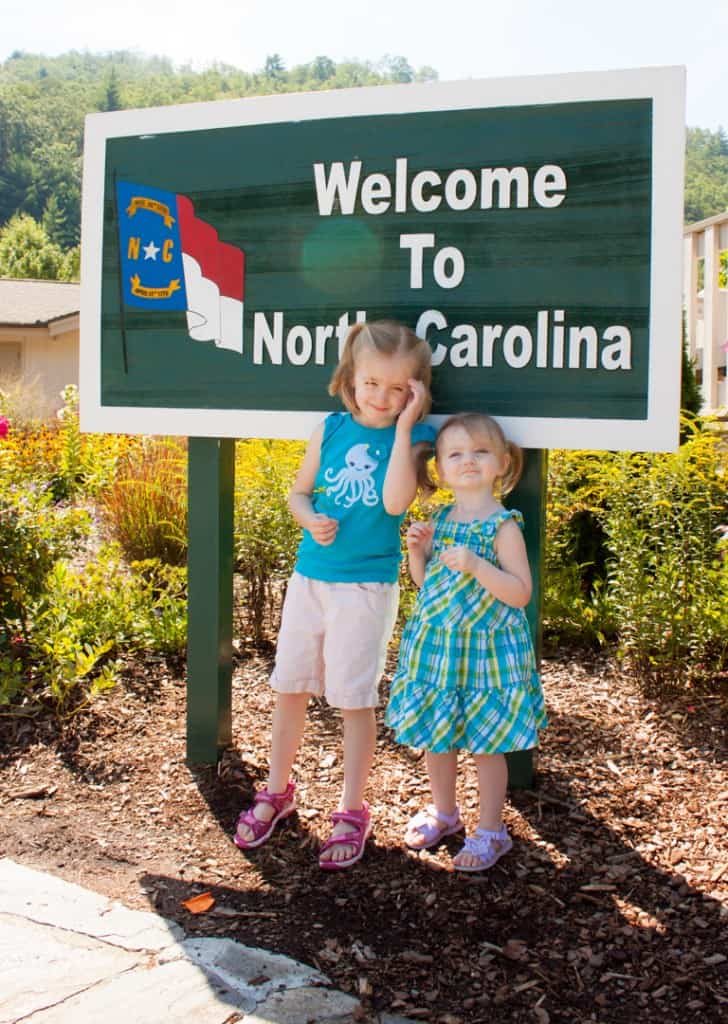 How fitting that today is "Throwback Thursday" since it isn't very often that I look backwards and share older photos here. But today is a special day that warrants a little looking back. Today is the third anniversary of our big move to North Carolina and I realized the other day that in the chaos of those changes, I never shared these crossing the border photos here!
Three years is a long enough time that Charlotte feels like home. It has for quite a while and now we've reached the point where I have to finally stop telling people, "Oh, we just moved here." Nope. We're the old timers at this point.
But this anniversary really sticks out to me because this year Little Pea is now the age the Peanut was when we moved here. When I pulled up this photo I gasped. Look at how little they both were!! We moved to Charlotte and two weeks later I was sending the Peanut off to Kindergarden. Now it's Little Pea's turn to go on Monday. I feel like we're closing a loop of sorts.
Little Pea has lived in North Carolina for more than half her life. That doesn't feel possible.
And then of course, there was this photo here which brings tears to my eyes: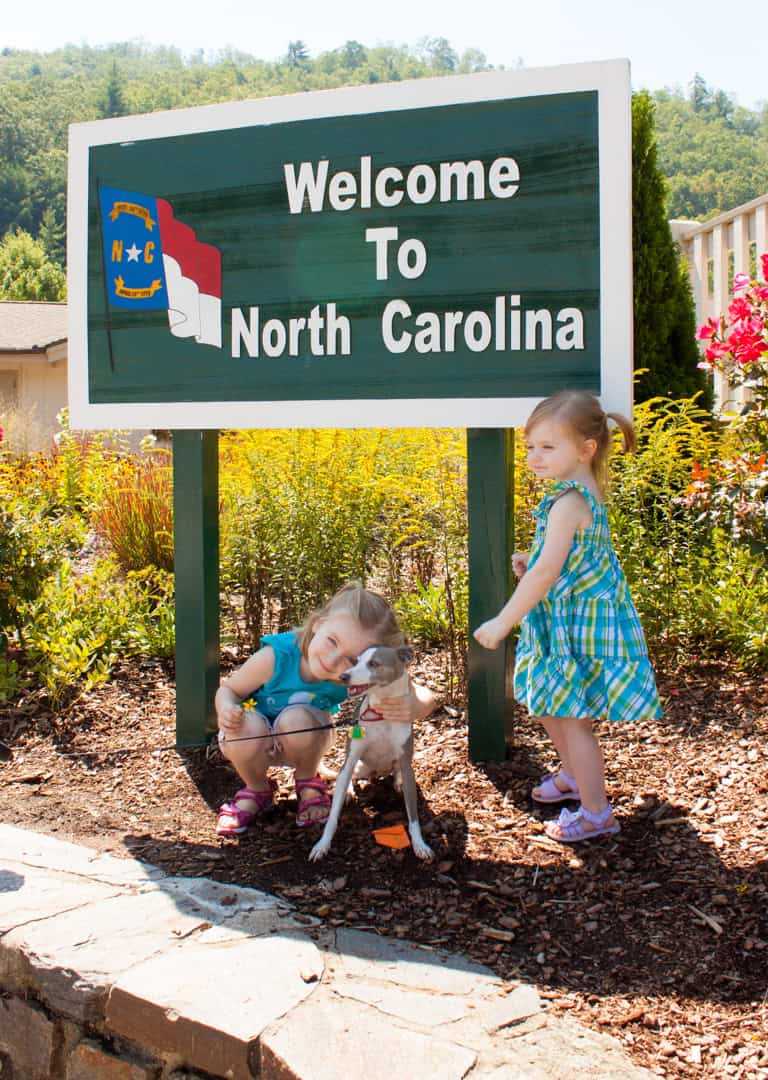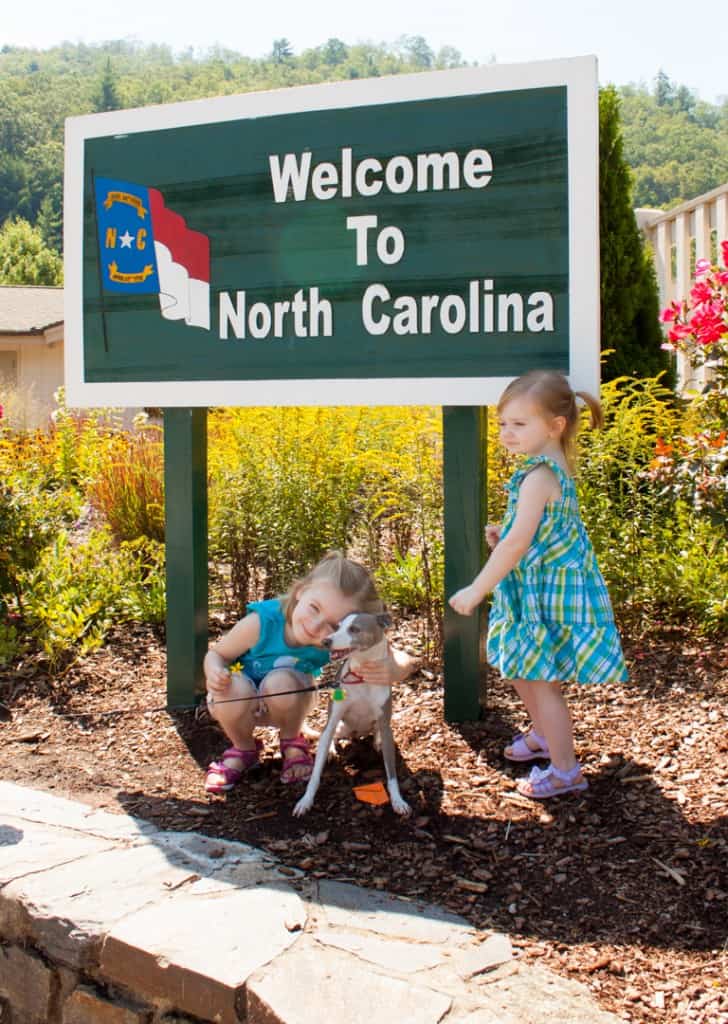 Aw, Gino. You little stinker. It hurts my heart to see this photo but I'm so glad I have it. I'm so glad he got to live in this house for our first few years.
This morning I looked through my photo library to find these pictures to share and I found folders of images that show a house I barely recognize. Boxes everywhere, furniture in weird places because we hadn't figured out our living patterns yet, all kinds of cosmetic upgrades we hadn't yet done to the house--unpainted walls, old lighting fixtures, old appliances, missing landscaping in the yard.
You don't realize how much you change and improve a place in three years because it all happens gradually, but looking back it really hit me how we have made this place our home.
And then I look at the pictures of my tiny girls and realize how much of our family memories have happened here and that makes our anniversary feel like something worth celebrating. Even three years in.
So tonight it's off to our traditional moving anniversary restaurant: Duckworth's. Tim and I ate there during our house hunting trip and it was the first place we took our girls to after the move. We ended up eating there every night for a week while I unpacked boxes and dug out my new kitchen. It's a silly little tradition we've made for ourselves, but one I'm happy to keep going. Because it's those silly little traditions that make life memorable, isn't it?

P.S. If you're going through a move yourself, you definitely want to check out these two posts from my archive:
Take pictures, Ignore the mess: I have whole pockets of time that went uncaptured because I was so stressed about the chaos we were living in. I still regret that three years later.
Learn your own light: This house finally became my home when I did this simple project one day. It completely altered my approach to photography in this house and I captured some priceless images I would not have done otherwise of our family so soon after the move.