Last year I participated in The Nester's Christmas Parade of Homes. It was so inspiring to see how other people are decorating their homes for the holidays. My house is not that put together, it is still very much a work in progress. I do try to keep it festive for the big holidays, however. So, I thought it might be fun to share some of my little fall decorating touches with you.
Time and budget have kept my Halloween stash small and simple.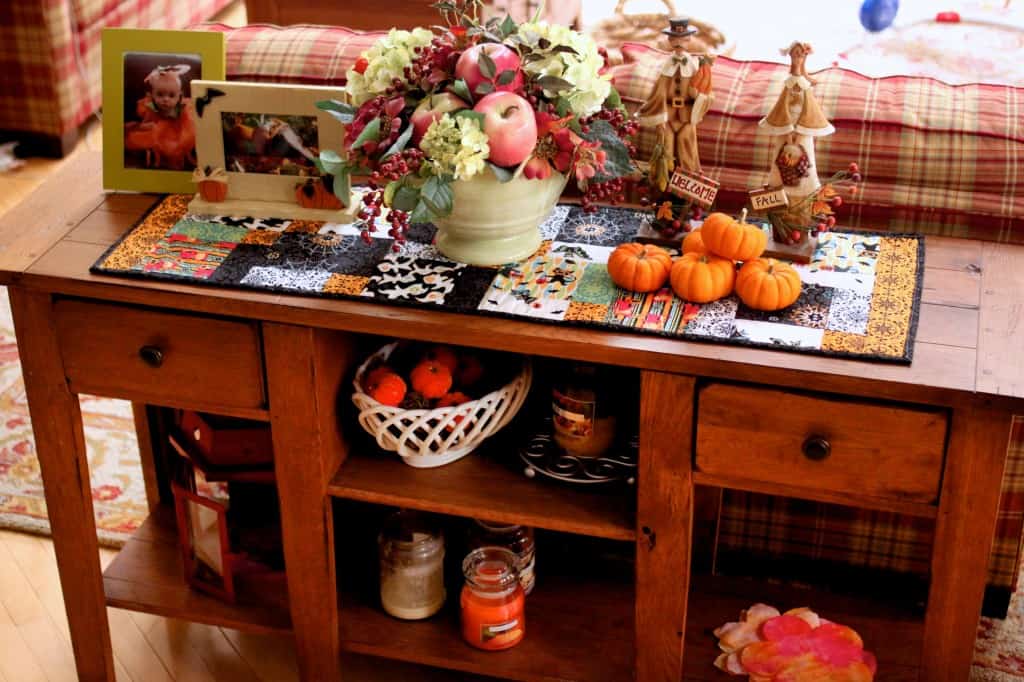 A few pumpkins here, a few pumpkins there goes a long way.
One of my favorite "pumpkin displays" sits right on the table above: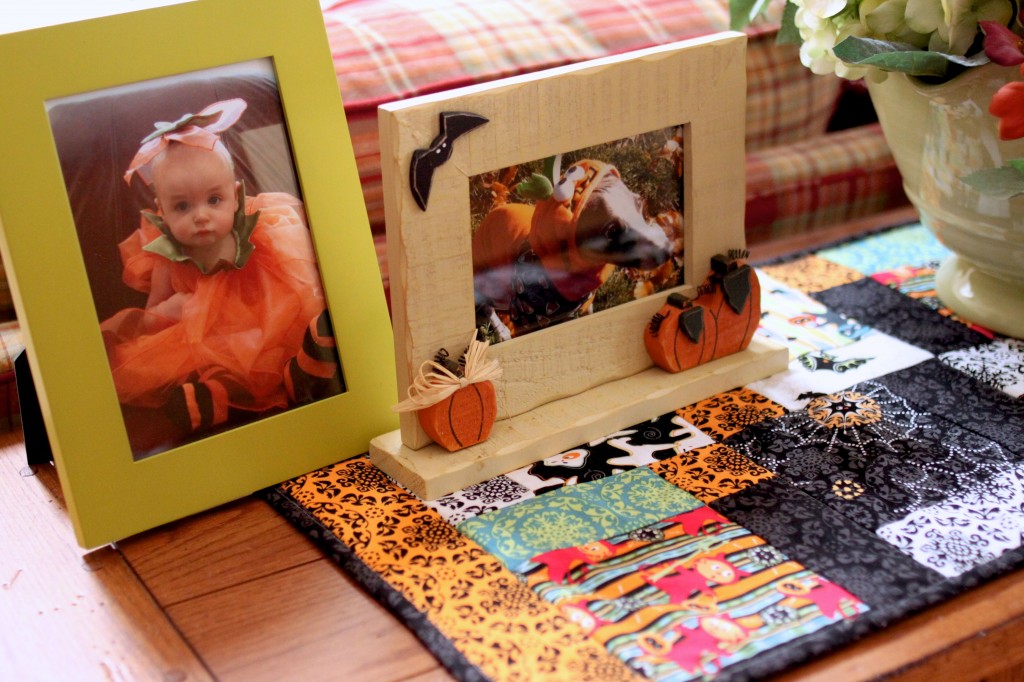 That is the Peanut and our little Gino both dressed as pumpkins on their first Halloween. I shared Little Pea's pumpkin photo last week. It will be finding it's way into a frame for this little cluster soon enough.
You can also see a sneak peek of one of my upcoming crafty posts–my Halloween table runner. Pregnancy got the better of me last year and I didn't make enough of these like I wanted. I'm revisiting that fabric in the next few days.
This silly little haunted house was a gift from Handyman Tim the first year we were married. Knowing how much I love to decorate for the holidays, he got me something small for our apartment at the time. I love bringing it out each year. The Peanut is fascinated by all the things resting outside this little house.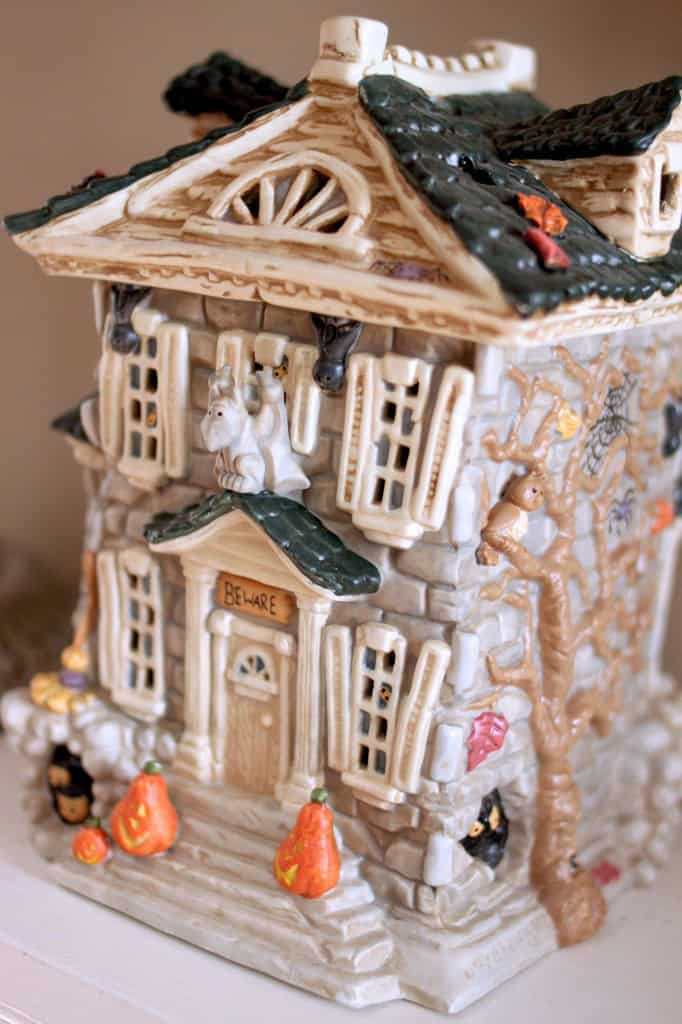 Finally, this rests on the opposite corner of our mantle: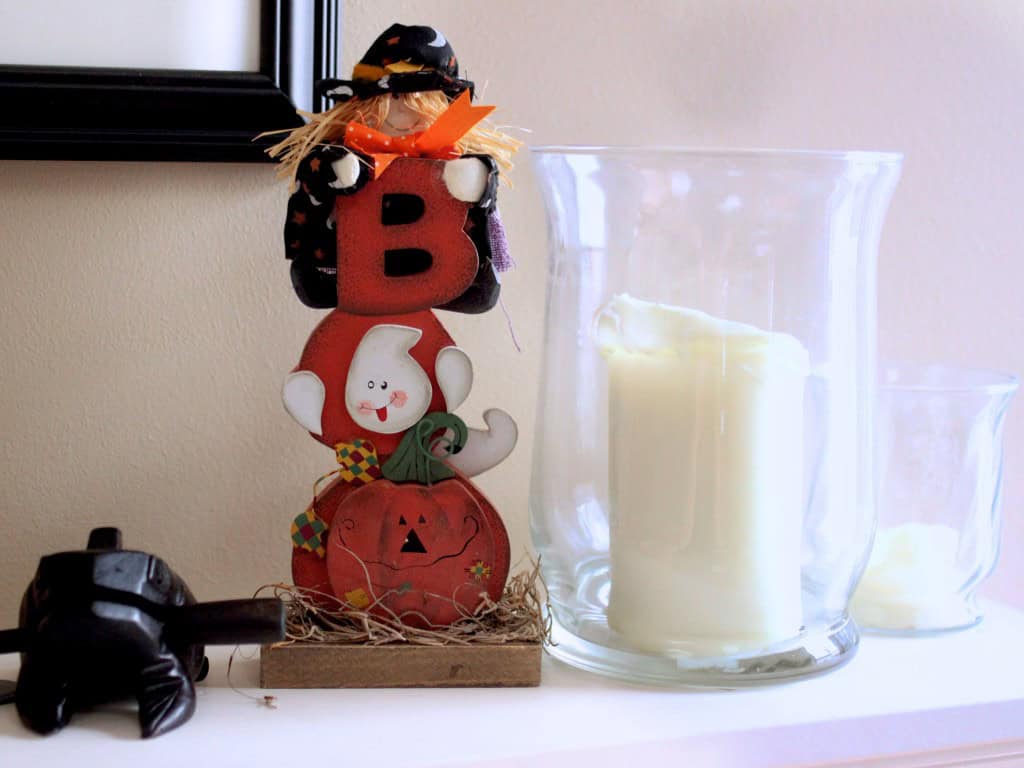 Goofy but simple.
It amazes me what joy it brings to the Peanut to have these little touches in our family room. I'm looking forward to the coming years when I can afford to do a little more in the rest of the house, but for now this is just right.