Oh, I am late to the party but I couldn't resist joining! The Nester has graciously hosted a Christmas Tour of Homes on her blog. Since her motto is "It doesn't have to be perfect to be beautiful." I felt alright in sharing some of my holiday home photos with you.
My house is so much farther from perfect than most of the participants in the tour but I'm pleased with some of the new additions I've made this year.
In my dreams, my home is decorated in every room with little touches. In reality, I've been focusing on the living room where we spend the majority of our time every day. Maybe next year I can move on to other corners. . .
First up, the first thing you see when you enter our home--our fireplace mantle. This is my favorite spot to decorate each year.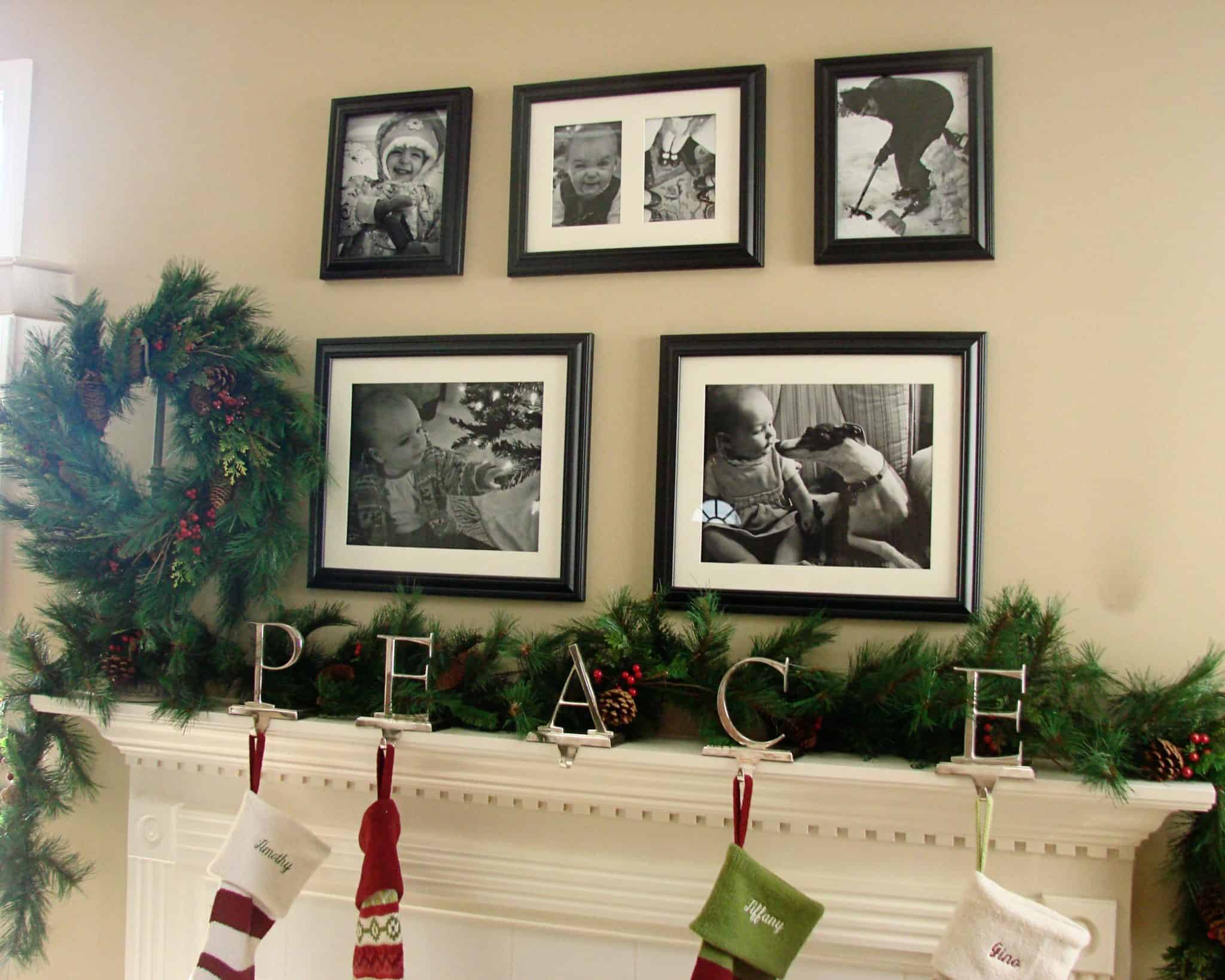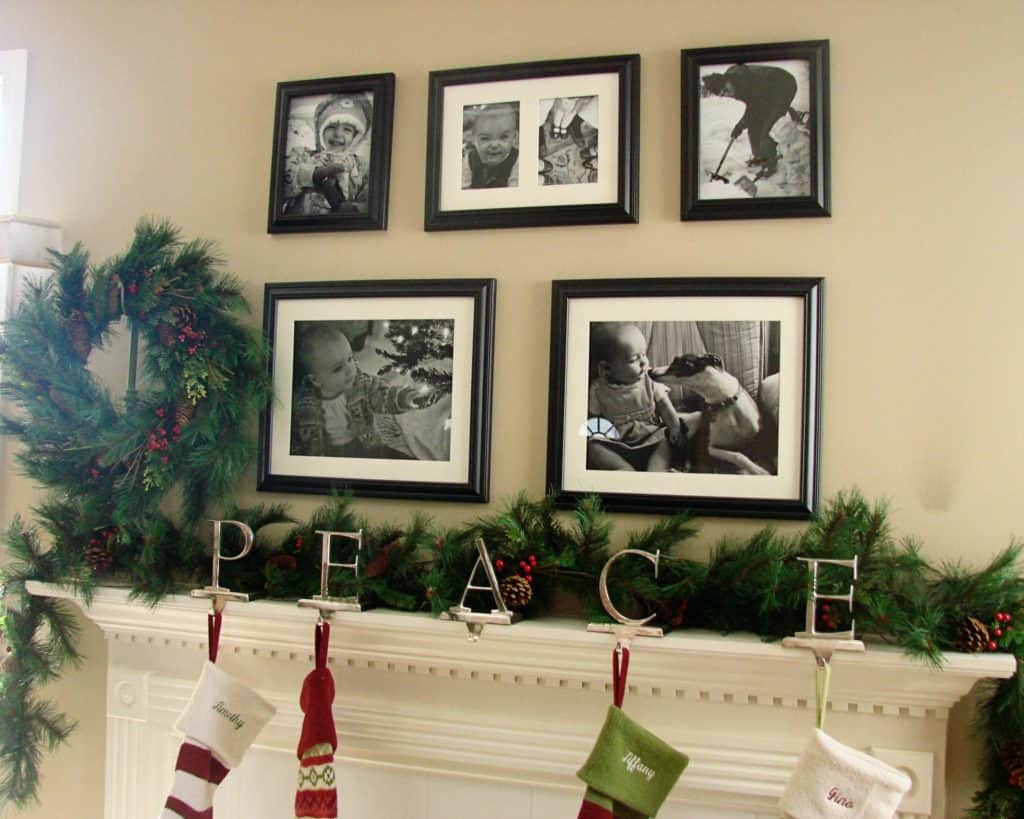 The photos above the mantle rotate with the seasons and holidays. I'm still waiting for just the right photo for the bottom right hand frame. The rest are wintery moments from the past few years.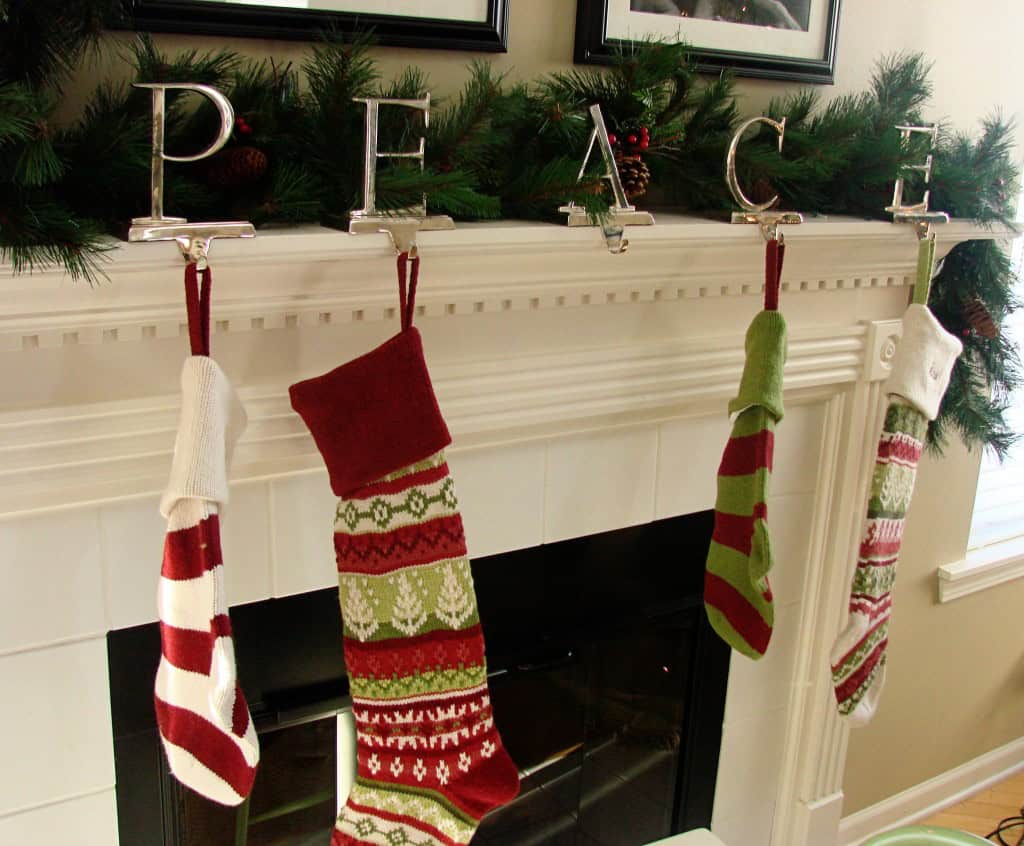 Our stockings make me so happy to hang. I have a blank one waiting for Little Pea next year.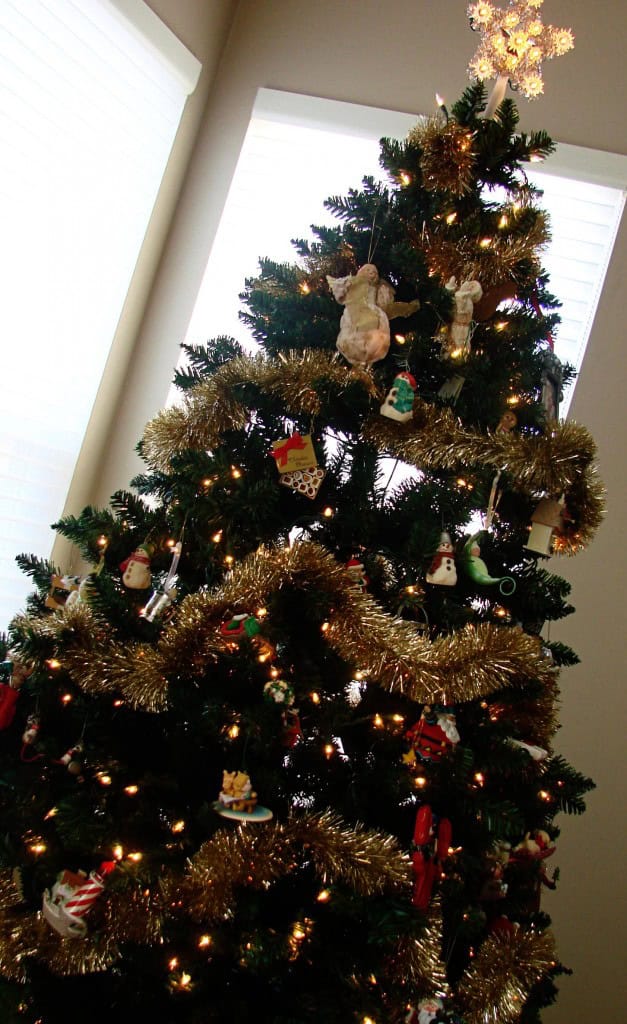 Not the best shot of our tree, I should have planned a little better with my photography. It is a little barren with it's ornaments this year for safety reasons. I trust the peanut only so far with those dangling temptations. Note the obvious cropping so you can't see the skirt that is still in progress. I told you I'm far from perfect!
My mother gave me this nativity scene over the course of several years. I'm still working on the best way to display it and have been eyeing a handmade wooden manger on Etsy to house the Holy Family. Maybe one of these years. . .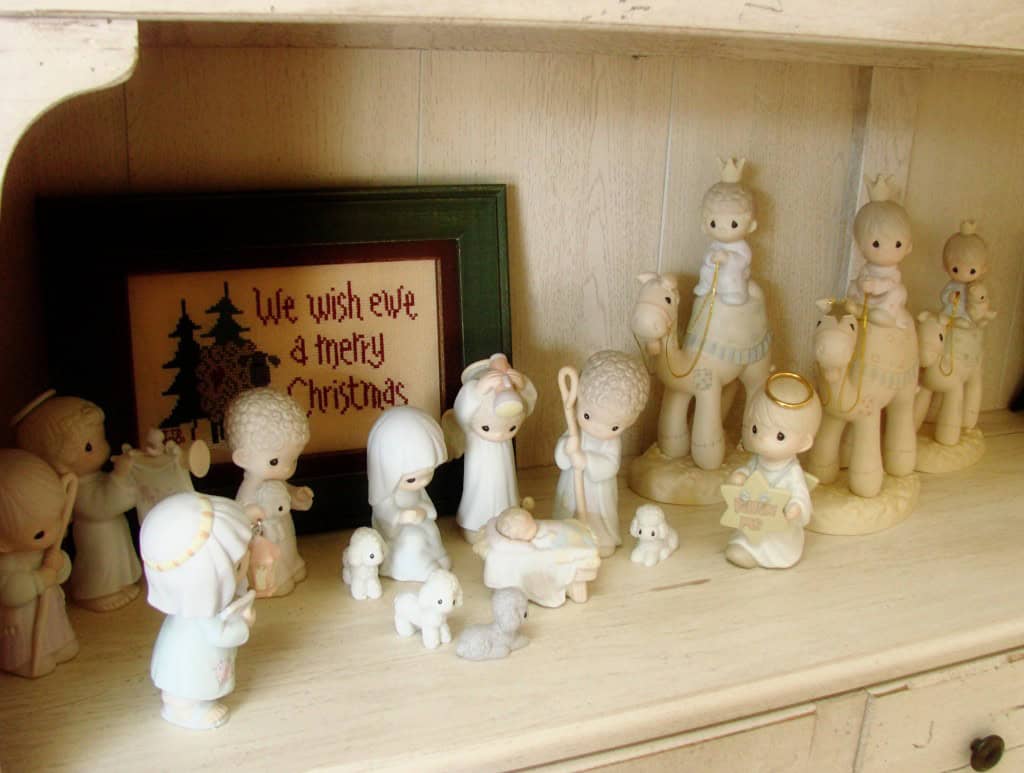 I have holiday frames scattered on surfaces throughout our living room. Not every year is displayed, just really special moments that come along.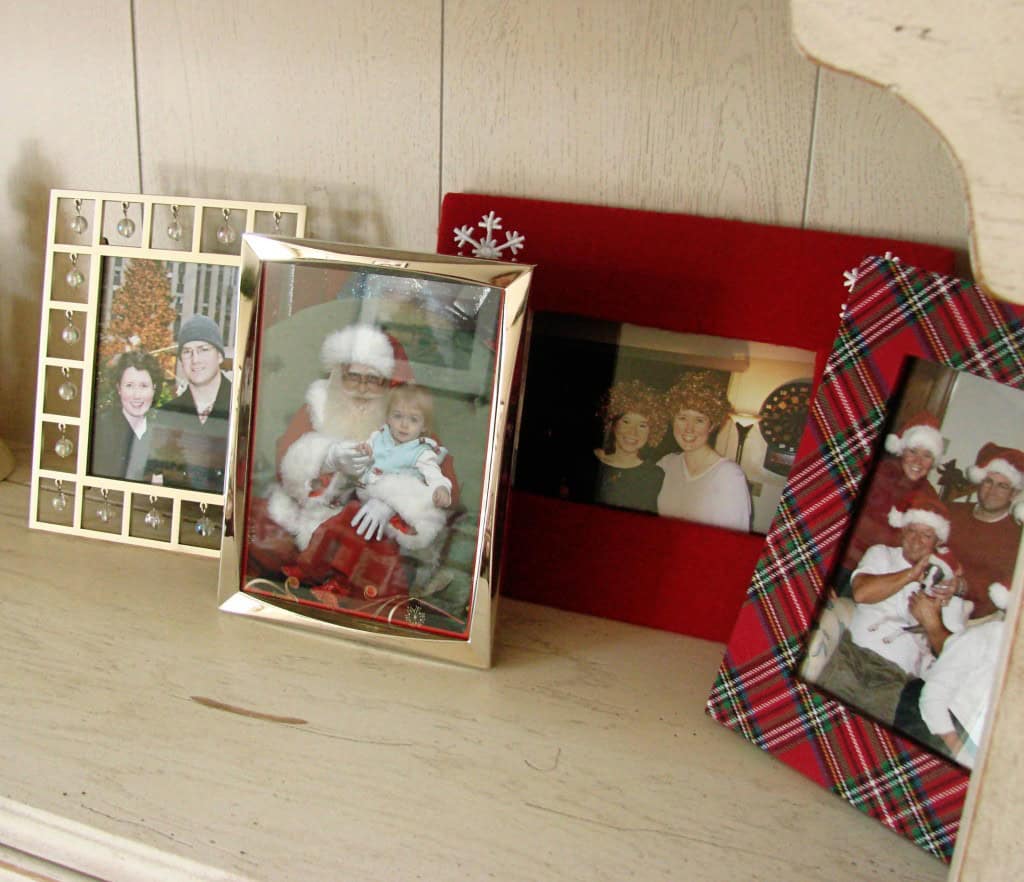 Our living room has a massive vaulted ceiling which makes it quite tricky to make the room feel cozy. (And even trickier to try and photograph in one shot.) But every year, Handyman Tim uses his 6 foot+ stature to climb up and hang mistletoe from our ceiling fan.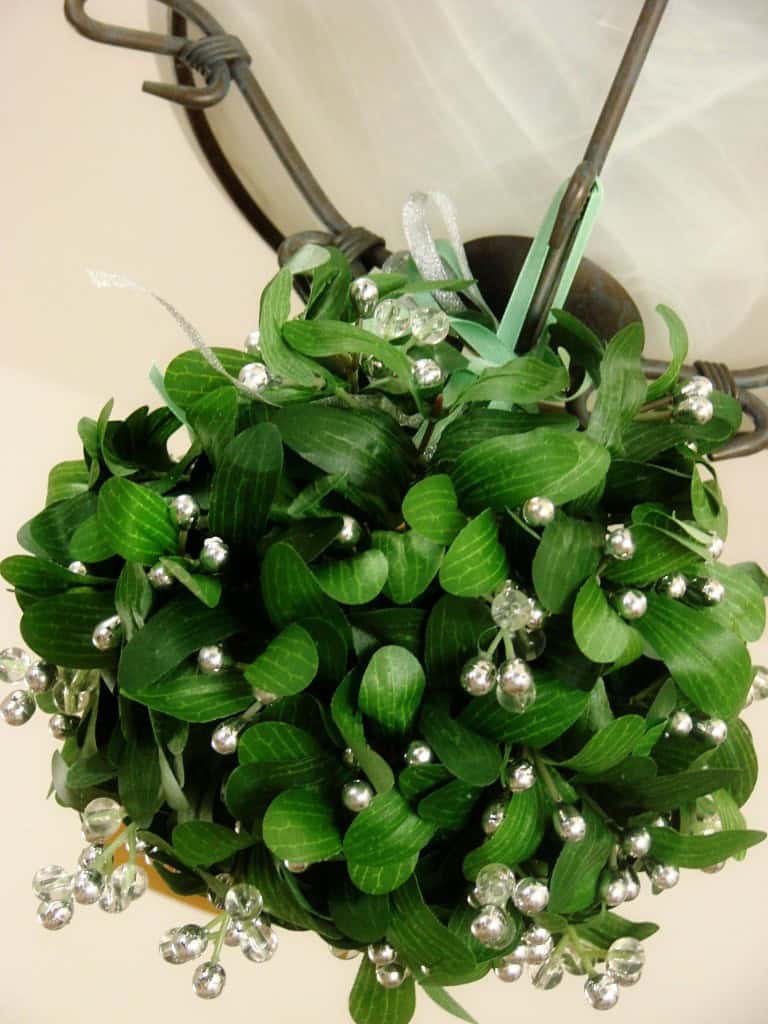 This year I also created a garland inspired by The Nester to display our holiday cards. You'll read more about this in my next post but here's a little preview.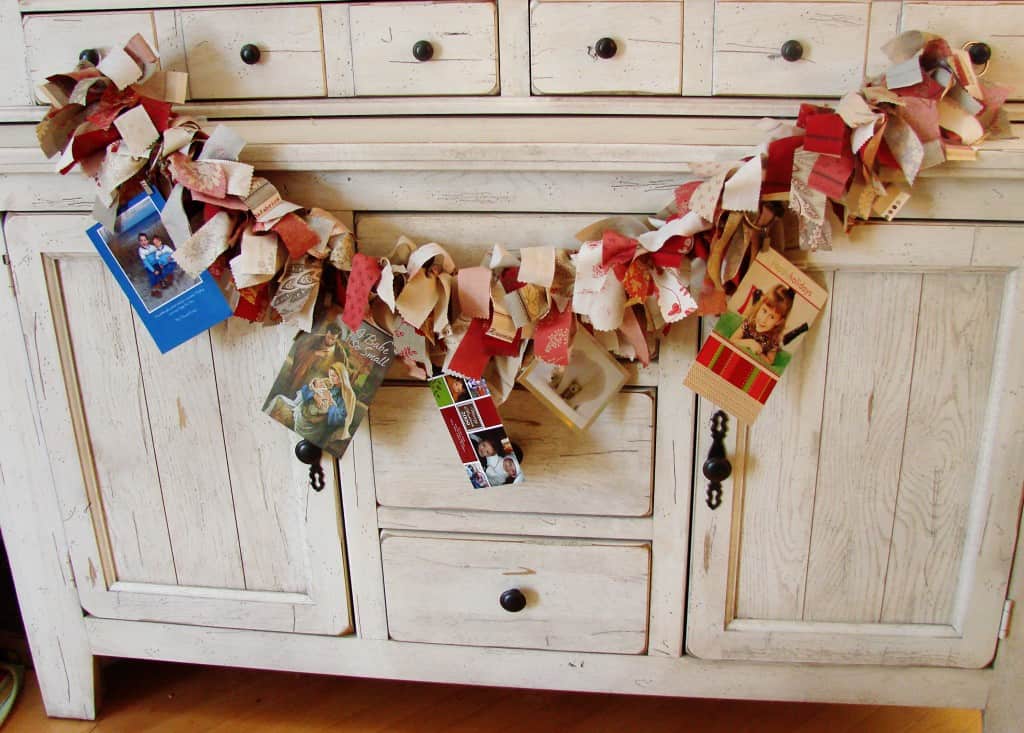 And, with  many thanks to the Nester herself, here is a little candle display that Handyman Tim and I have lit every night for the last couple weeks. Yes, it is on my fall table runner. The Christmas ones are coming, eventually. Again--so not perfect around here! But they have red in them, right??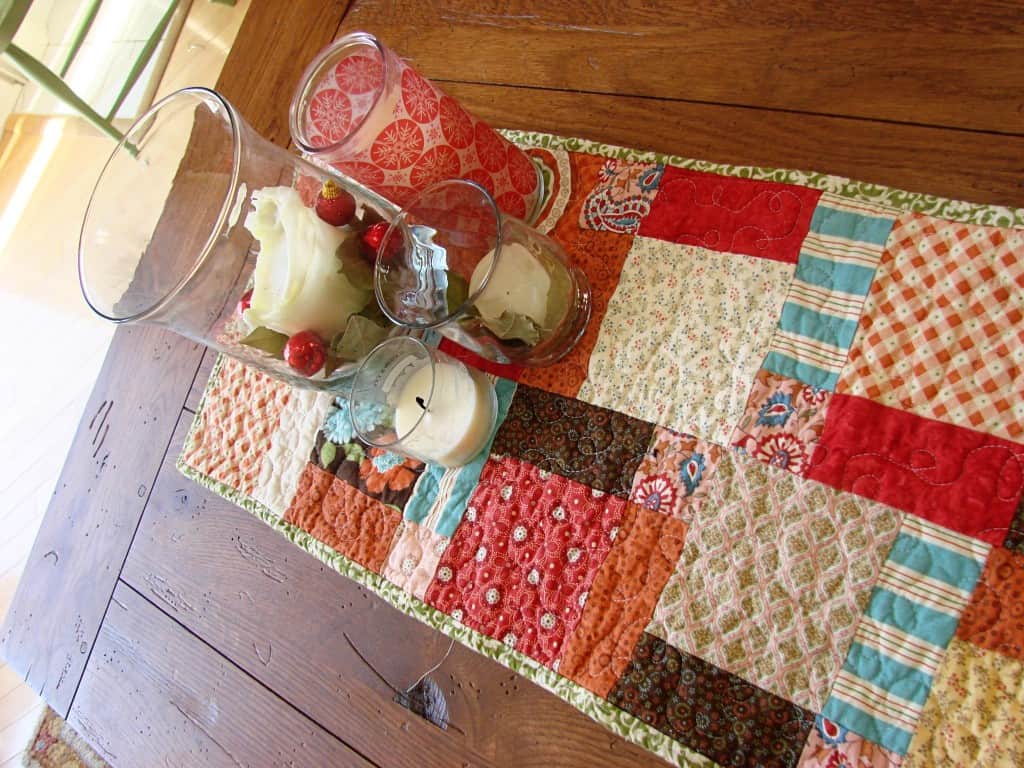 And last but not least, my Christmas quilt is bound and finally in use! Here it happily resides on our couch waiting for movie/snuggle time each evening. My final thoughts on the quilt will appear in another post later this week.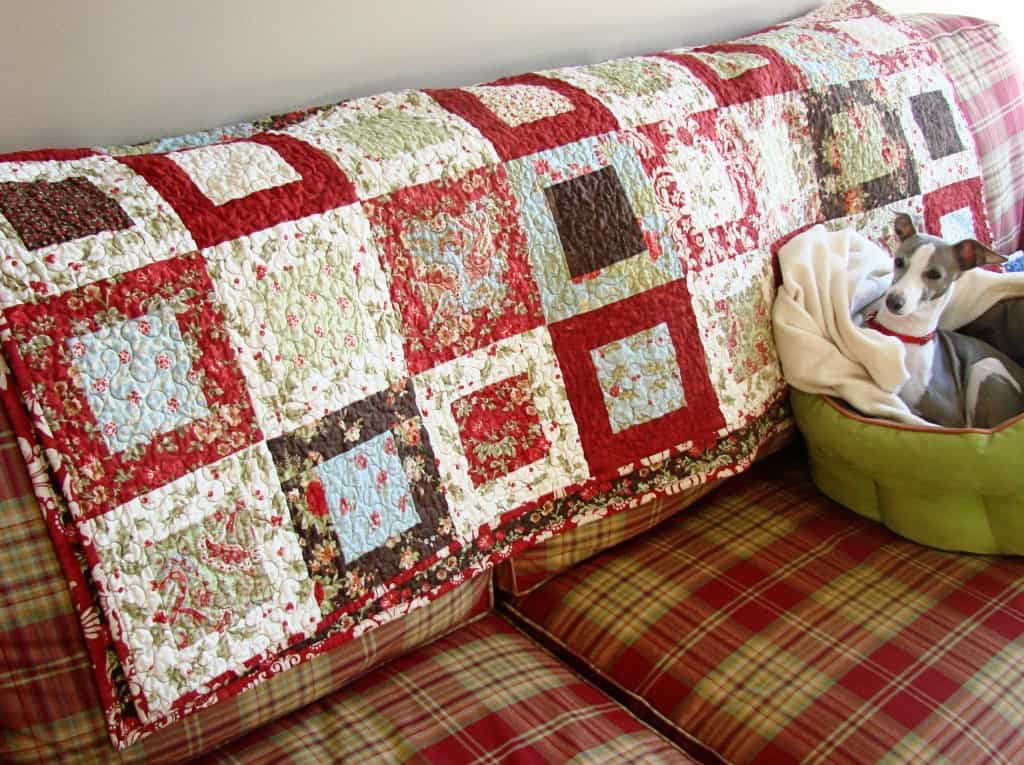 I hope you've enjoyed the little tour of my living room. Maybe next year I can let you tour the entire house!