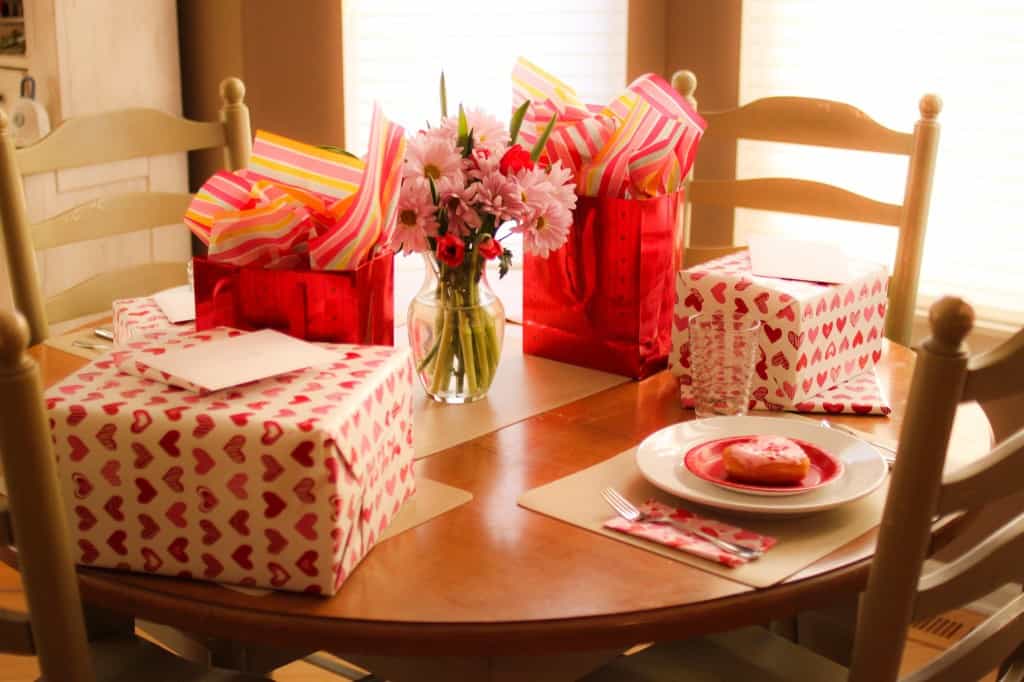 This year for our Valentine's "dinner", I was really inspired by the Strawberry Stuffed French Toast I saw on a favorite blog. I really couldn't get it out of my mind. Since I was out of town the weekend before Valentine's, I made the decision to serve breakfast for dinner specifically so I could try this recipe out.
I am so so glad I did. That version is so terribly close to the french toast recipe I use as my standard but the addition of cream cheese and strawberries takes it right over the top. I made a few tweaks to her recipe to make it work better for us, I'll share that in a separate post tomorrow.
In the meantime, here are some of my favorite recipes you could serve for your own breakfast for dinner party.
Valentine's Day Breakfast for Dinner Recipes: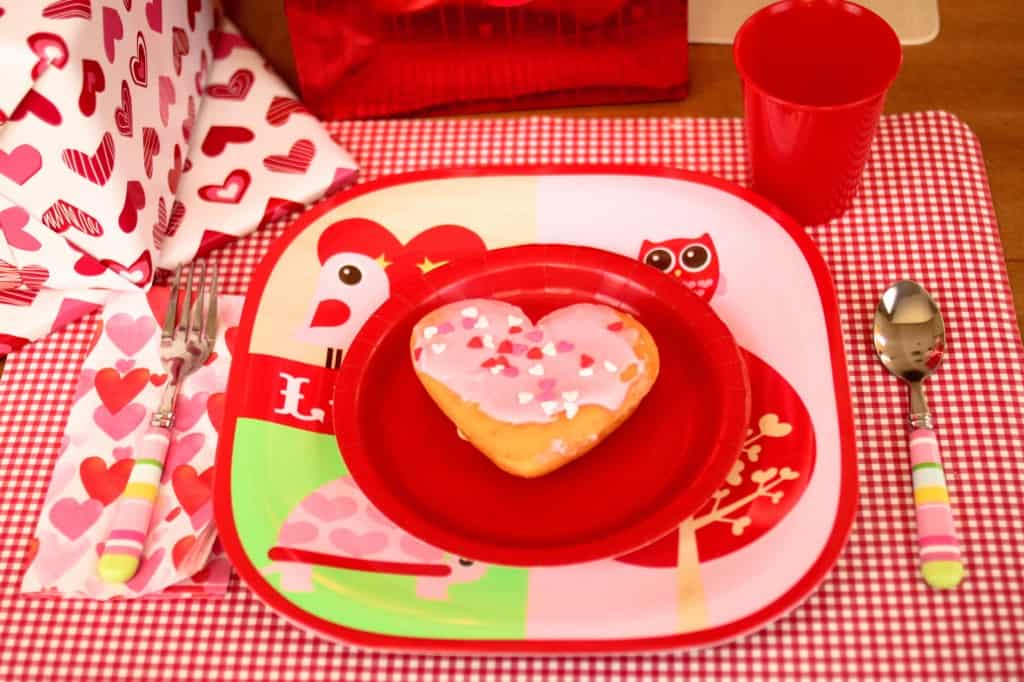 Keeping with the "breakfast for dinner" theme, I picked up heart-shaped donuts earlier in the day to serve as our "dessert" for the evening. While setting the table, I thought since everything is backwards today anyways, why not serve dessert first?? Everybody sat down to dinner with a nice pink donut waiting for them.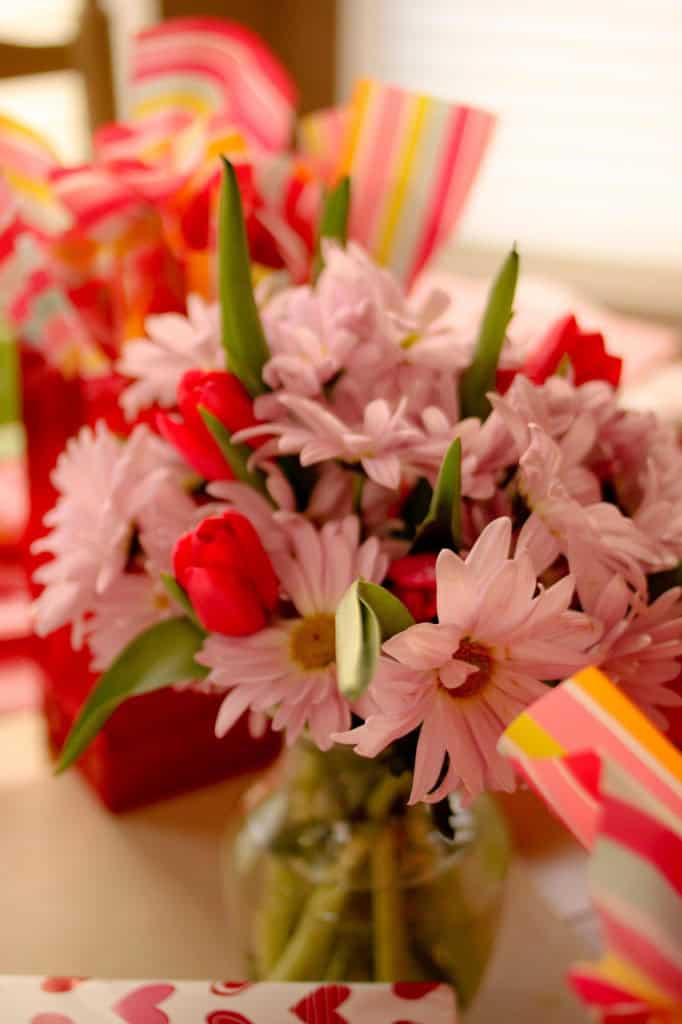 We already had flowers on the table from Tim's birthday last week. The purple tulips had given up, so I removed those and just added fresh red ones to the purple daisy mix.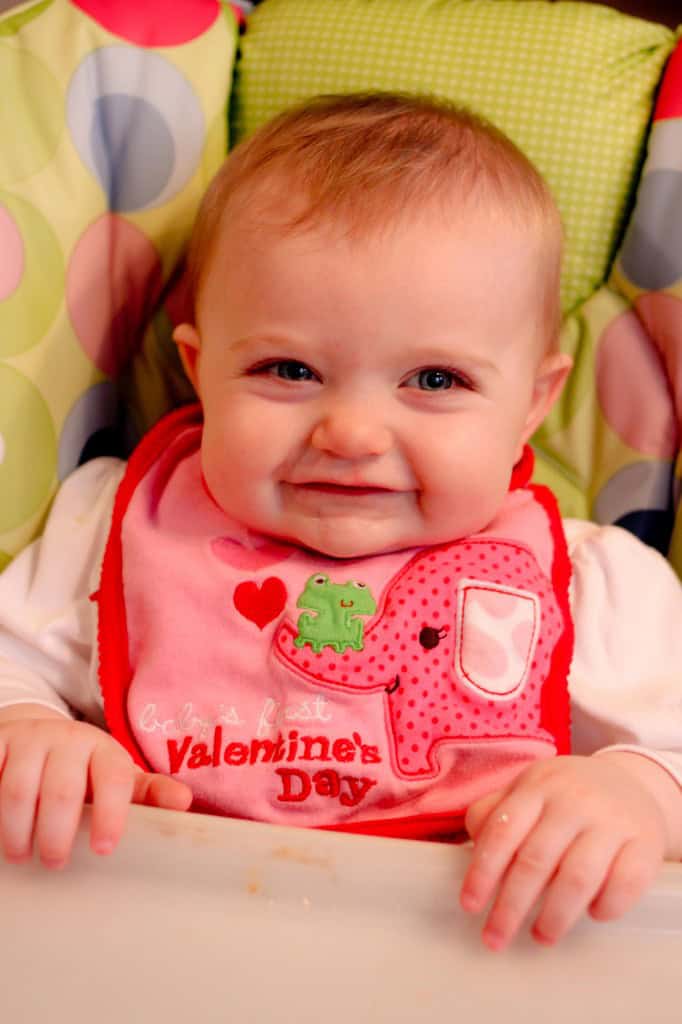 Poor Little Pea had to feast on pureed peas and pears for her first Valentine dinner. Maybe next year she can try the french toast.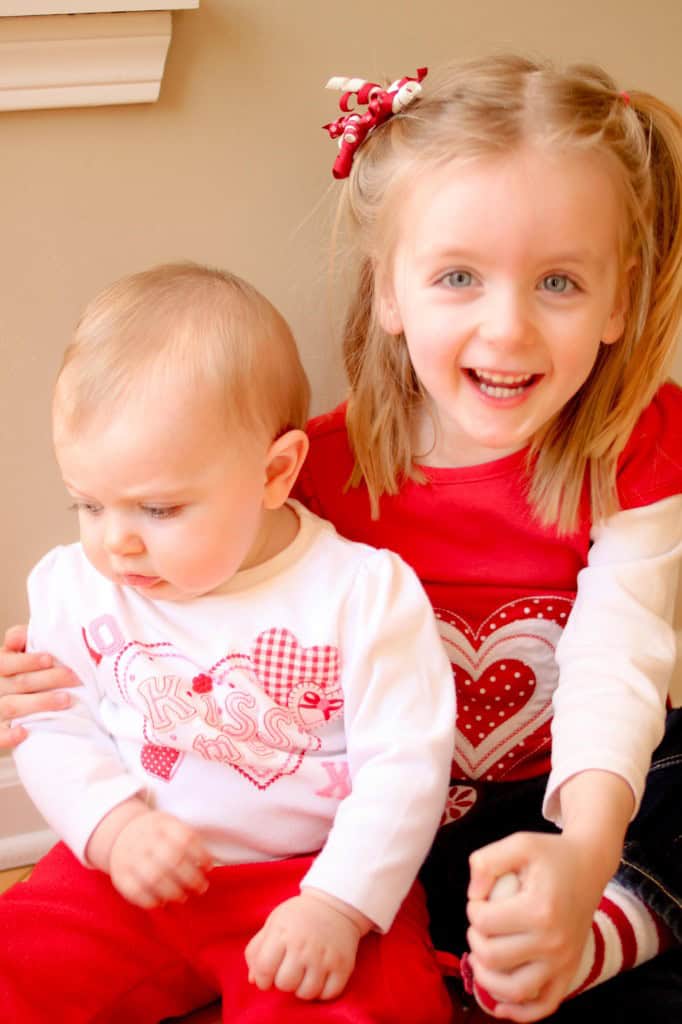 And of course my little Peanut just could not have been more excited about Valentine's Day. My favorite exchange happened early in the morning:
Me: "You know, you're my sweet Valentine!"
Peanut: "Mommy! <laughs hard> Valentine's don't have legs!"
Silly me.