Last year I bought a bunch of supplies to decorate our home for the holidays. When the season was over, down to the basement storage they went. As I was unpacking and decorating this last week I found this gold swirly stuff I had stuck in a floral arrangement. (What is that gold swirly stuff called, I know it has a name but I'm being too lazy to look it up!) I think I maybe used 4-5 strands of it leaving tons left over.
With a goal to be frugal and not wasteful, I saved the gold swirly stuff for an entire year in our basement. Because it is brittle and, hmm, swirly, it was very difficult to store. Once I had refilled my floral arrangement I decided I didn't want to have to store this tricky item again. The couple dollars it cost me at the craft store were not worth the hassel of keeping it nice in the basement.
So "Use It or Lose It!" popped into my head as I quickly snapped the remaining swirls from their base and went to town on our mantle garland: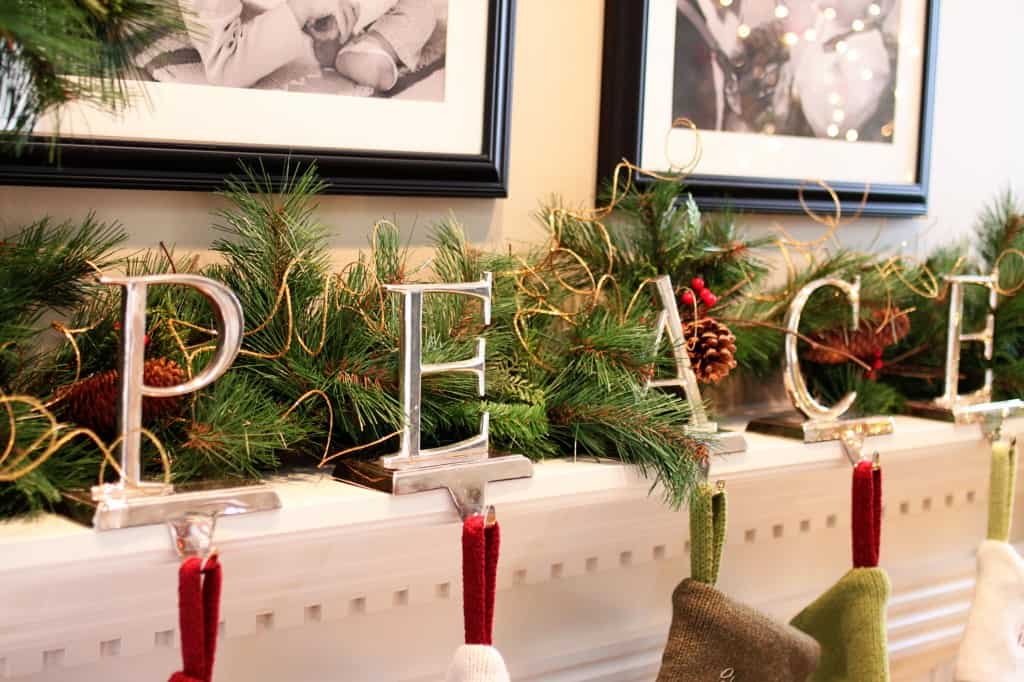 We can't add lights to that garland without having tricky cords hanging down. I love how this added a little sparkle and light to the dark green pine instead.
I'm so pleased with myself for using it up instead of hoarding and saving it that now I keep looking in my boxes for more things to apply this method too. If it doesn't get used this Christmas, it is getting tossed when I pack up in January. I'm trying to look at our house in a whole new way to find special spots for the things I've been "saving".
Have you tried something new with your decorations this year? Or have you nailed down your style? I think I'm still experimenting with mine.