The Ultimate Outlander Library includes every book in the Outlander series along with fun books for Outlander fans who want to explore more of Claire and Jamie's world.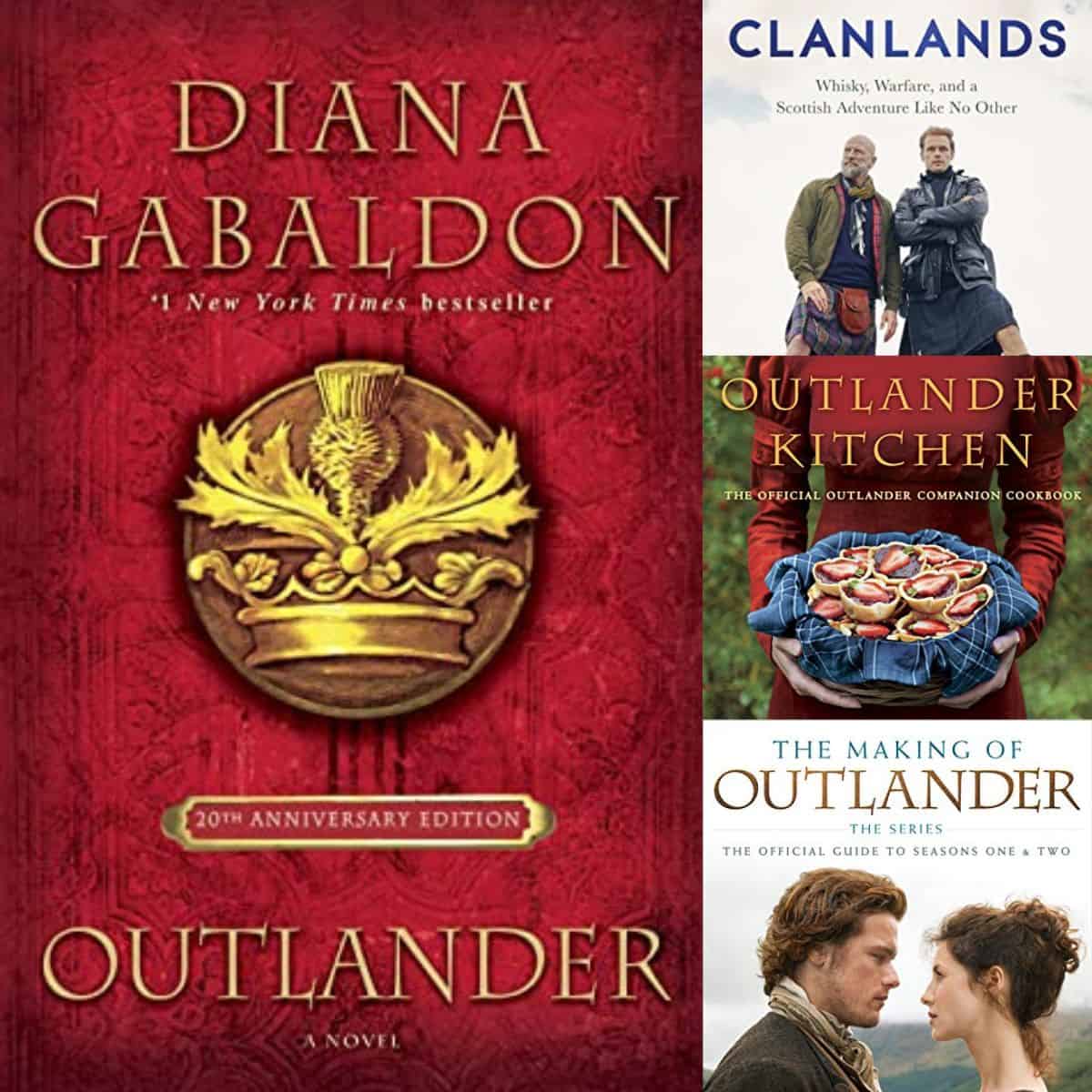 For many years the thick paperback copies of the Outlander series would catch my attention when browsing at the book store.
I'd read the summary, consider it, and then end up putting it back on the shelf. I just couldn't understand the appeal.
Then a dear friend of mine mentioned how she absolutely flew through the series because of the audiobook narrator.
Her description of how the narrator manages not only a huge cast of voices but also her nuanced performance of aging voices for the same character intrigued me.
I finally downloaded Outlander Book 1 on Audible, narrated by Davina Porter, and within just a few reading sessions I was absolutely hooked. (This is precisely the reason I list it among the best audiobooks for first time listeners.)
This was long before the Outlander series became such a huge hit on Starz.
Not familiar with this super popular television show?? You can watch the Season 1 trailer here:
The television show has brought legions of new fans to this epic romance series.
The stories of Claire and Jamie's romance and the amazing adventures they take through time are filled with such incredible detail it is easy to understand why related books have popped up for hardcore fans of the book series and television series.
Outlander goes so much farther than just the original book series.
If you're looking for new ways to indulge your inner Outlander fan or you just want an excellent gift idea for the Outlander lover in your life, one of these fun books is sure to be the perfect pick.
Books About Outlander's Scotland
Once you're hooked on the Outlander series, you may also be interested in these fiction books about Scotland!