I'm always looking for new tunes to mix into my running playlists. A few months ago this song came streaming through my earbuds and had me laughing so hard I nearly couldn't keep up walking let alone the running I was doing at the time. I'd heard it on the radio but never stopped to actually pay attention to the lyrics. Once I listened closely, it immediately topped my favorites for fitness.
I'm assuming Jason Derulo wasn't meaning to be funny in the way that I was laughing, so I hope he'll forgive me for putting my own twisted spin on this song but when I heard him croon, "Every time you get undressed, I hear symphonies in my head." I just lost it.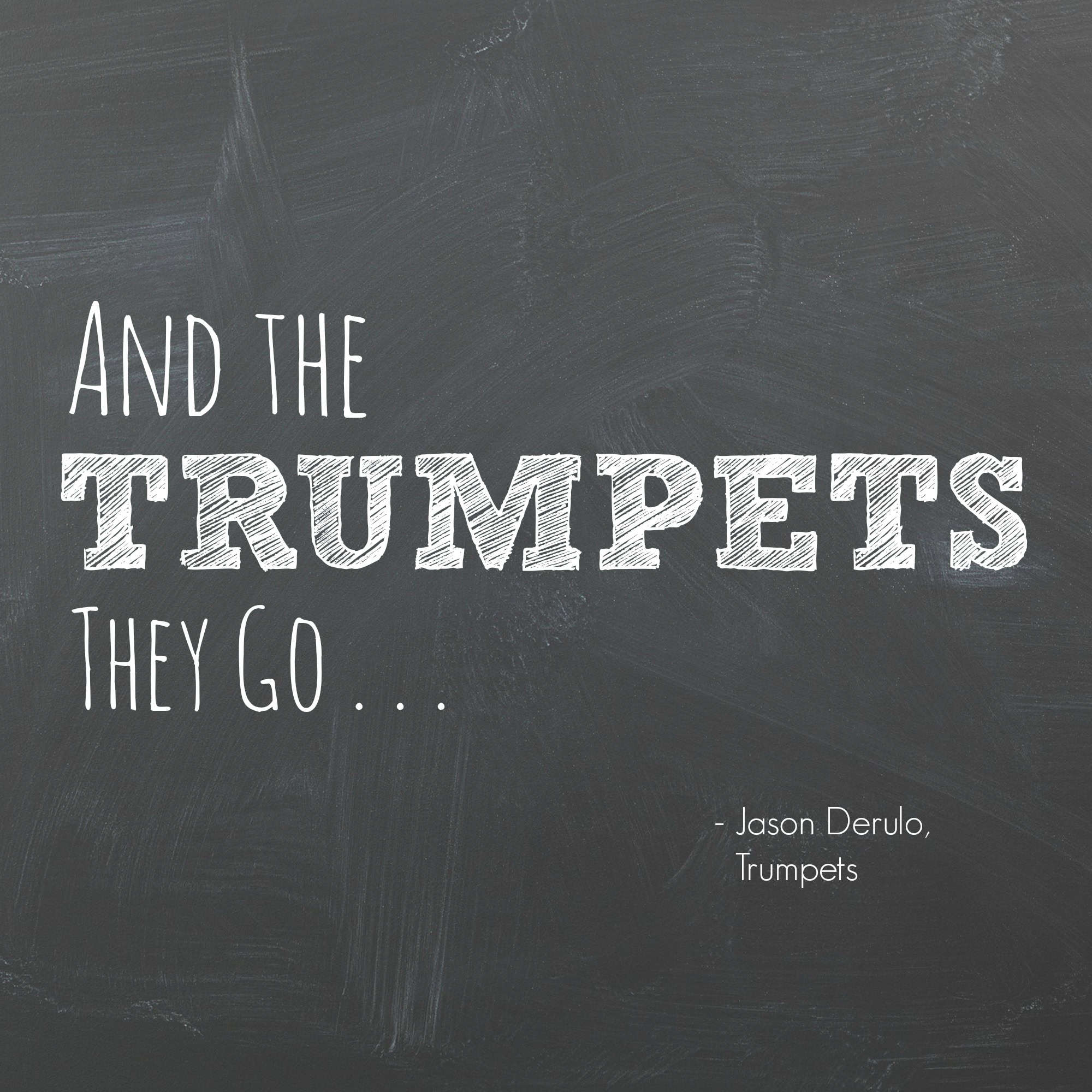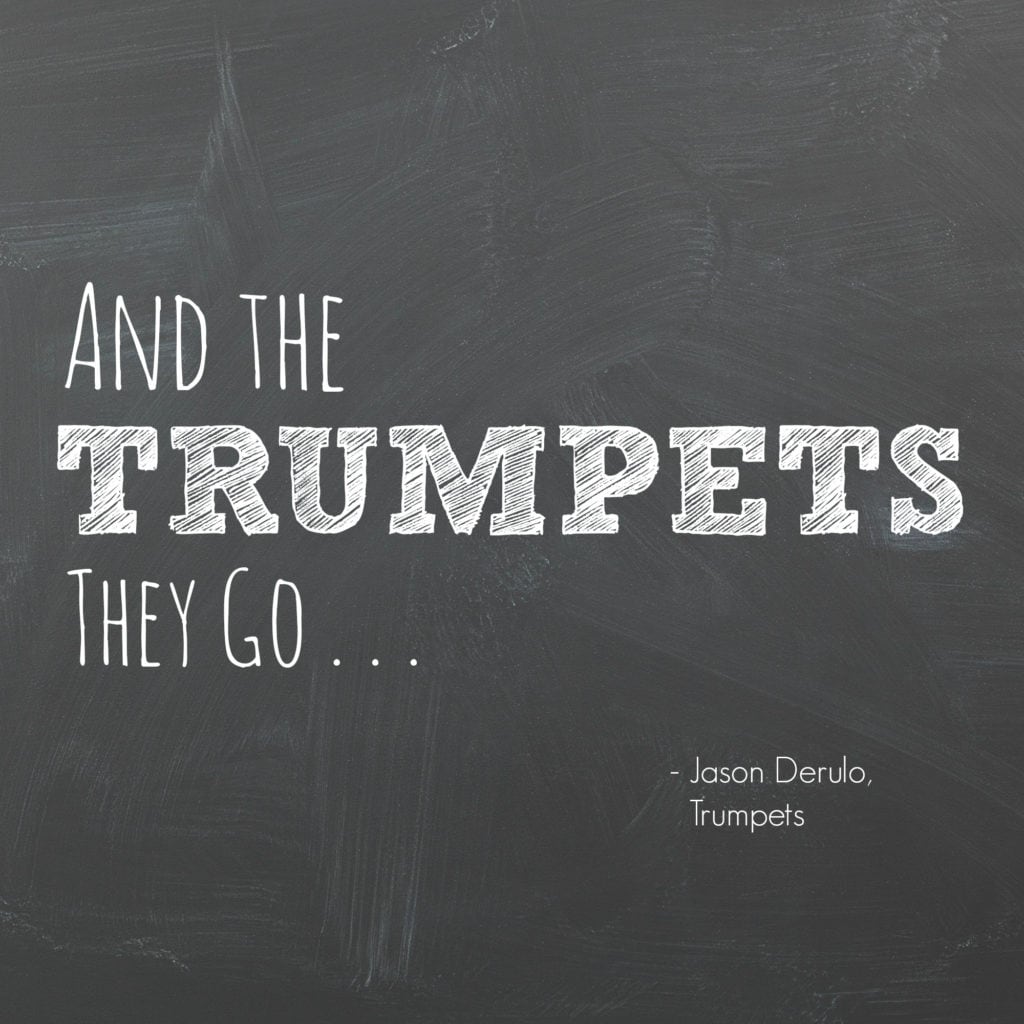 2 pregnancies under my belt and "baby weight" that has hung on for 4 years too long has left me with a shape that I doubt any one is writing symphonies about. BUT isn't that part of why I'm running?!
I'm absolutely on Team Body Acceptance, I'm not striving to reclaim the shape I had in my 20s. I'm proud of what I went through to bring our babies into this world and that experience has changed my body forever. And that is OK.
But a little vanity and a lot more confidence is not a bad thing! Running makes me stronger and healthier. My hope is that it will tone places that need some desperate toning, help me to lose weight, build muscle and allow clothing options that haven't been available for quite some time.
Yes I am a mom of 2 little kids, but it is ok for me to want my husband to think what Jason Derulo is singing about, even if our standards are a lot different than the curvy lady prancing around in his video.
I may be coming around the bend towards 40 but that doesn't mean the trumpets can't be sounding. I'm not ready to throw in the towel on that feeling of confidence which has nothing to do with a number on a scale.
This video is unlike anything I normally share here. There is some very sassy language, a lot of skin, and some questionable themes. BUT, I want you to watch the confidence the girl has in the video and think about the last time you got undressed in front of your husband.
I also want you to remember the ridiculous marching band. Oh my goodness, they are my favorite part:
Add this song to your fitness playlist, it is the PERFECT run/walk tune for those of us on the "beginner" side of things. I walk at a fast pace through the whole song but every time he sings, "And the trumpets they go. . . " run until the chorus finishes.
There will be a longer walk break towards the end followed by a much longer run spurt, but motivate yourself by thinking of those trumpeters announcing your presence and it just might push you to keep going.
I know it does for me!

P.S. You can find "Trumpets" on iTunes here.