Book Club Kit for Truly Madly Guilty by Liane Moriarty includes book club discussion guide and party menu.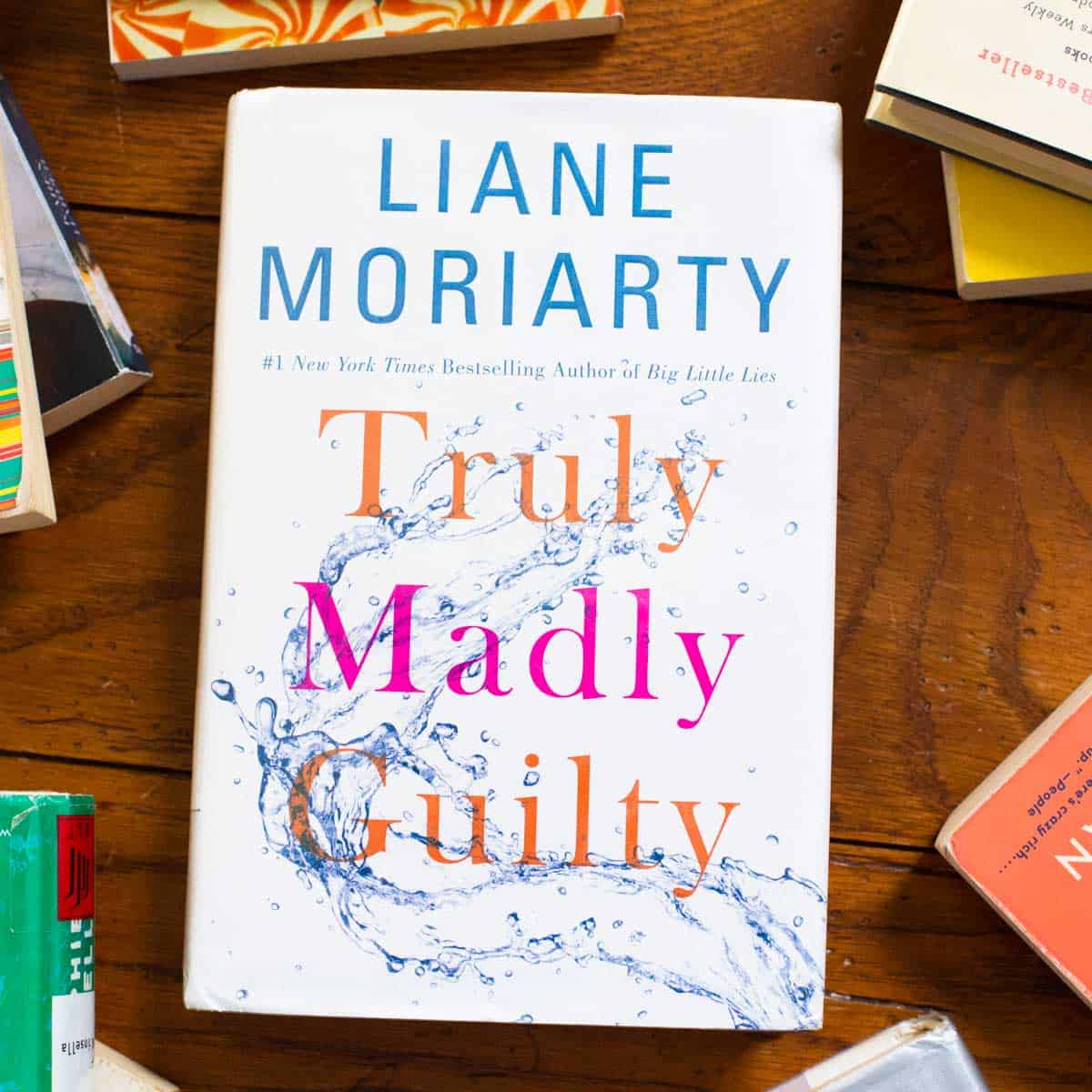 In December of 2014 I was driving home from preschool drop off when the idea for the Peanut Blossom Book Club for Recovering Readers hit me like a ton of bricks.
I launched our club late that month on a total whim and was blown away by the immediate response to my first pick Big Little Lies by Liane Moriarty in January of 2015.
When I heard that Liane Moriarty had a new book out, I thought it would be just the perfect way to kick start 2017!
So this January we will be reading Truly Madly Guilty by Liane Moriarty for our monthly pick!
What is Truly Madly Guilty About?
Check out the full book description for Truly Madly Guilty:
"In Truly Madly Guilty, Liane Moriarty turns her unique, razor-sharp eye towards three seemingly happy families.
Sam and Clementine have a wonderful, albeit, busy life: they have two little girls, Sam has just started a new dream job, and Clementine, a cellist, is busy preparing for the audition of a lifetime. If there's anything they can count on, it's each other.
Clementine and Erika are each other's oldest friends. A single look between them can convey an entire conversation. But theirs is a complicated relationship, so when Erika mentions a last minute invitation to a barbecue with her neighbors, Tiffany and Vid, Clementine and Sam don't hesitate. Having Tiffany and Vid's larger than life personalities there will be a welcome respite.
Two months later, it won't stop raining, and Clementine and Sam can't stop asking themselves the question: What if we hadn't gone?
In Truly Madly Guilty, Liane Moriarty takes on the foundations of our lives: marriage, sex, parenthood, and friendship. She shows how guilt can expose the fault lines in the most seemingly strong relationships, how what we don't say can be more powerful than what we do, and how sometimes it is the most innocent of moments that can do the greatest harm."
Go grab a copy of Truly Madly Guilty here.
Truly Madly Guilty Book Club Questions
Book Club Party Menu
You May Also Enjoy
If you enjoyed this book, you'd likely enjoy these other fun book club picks from through the years: