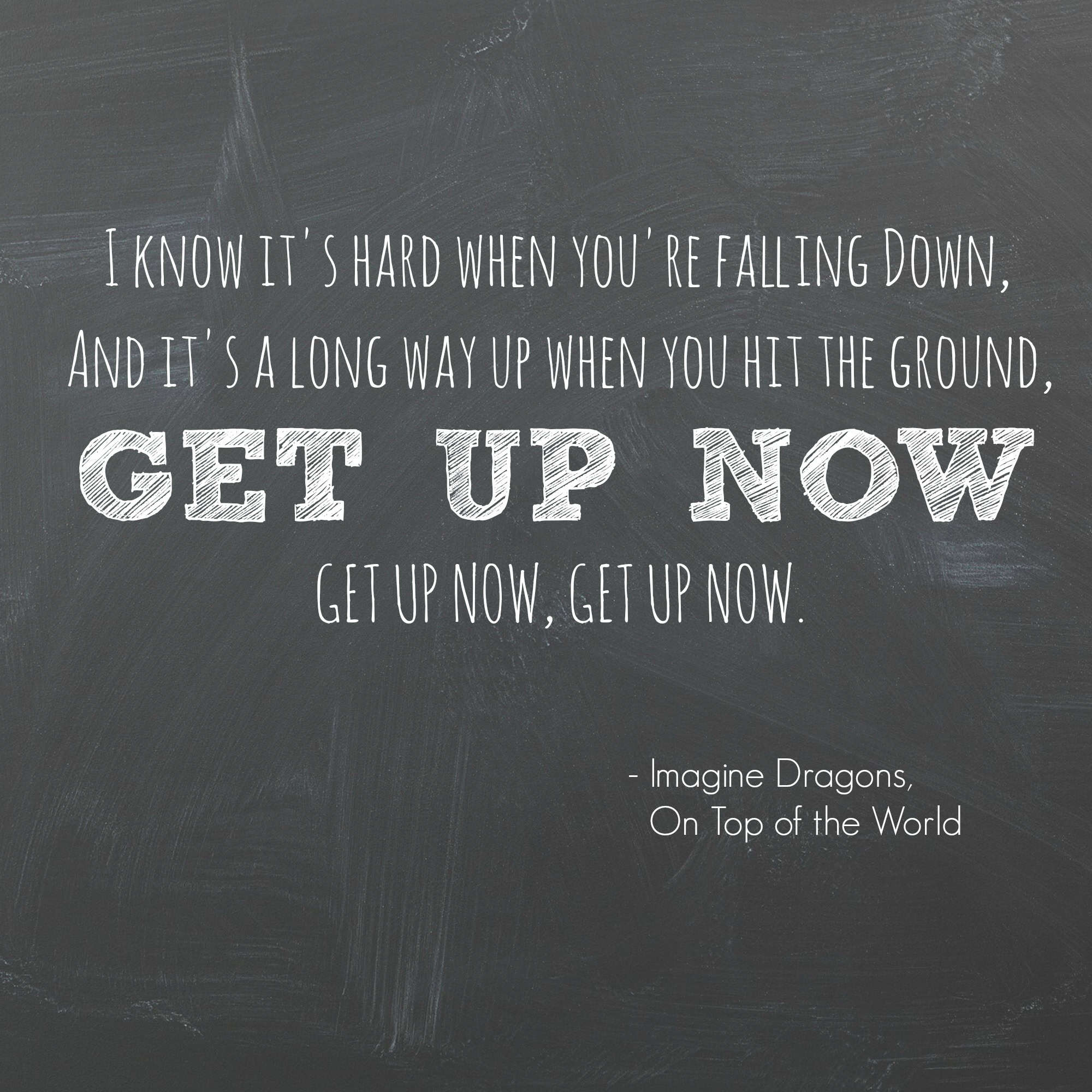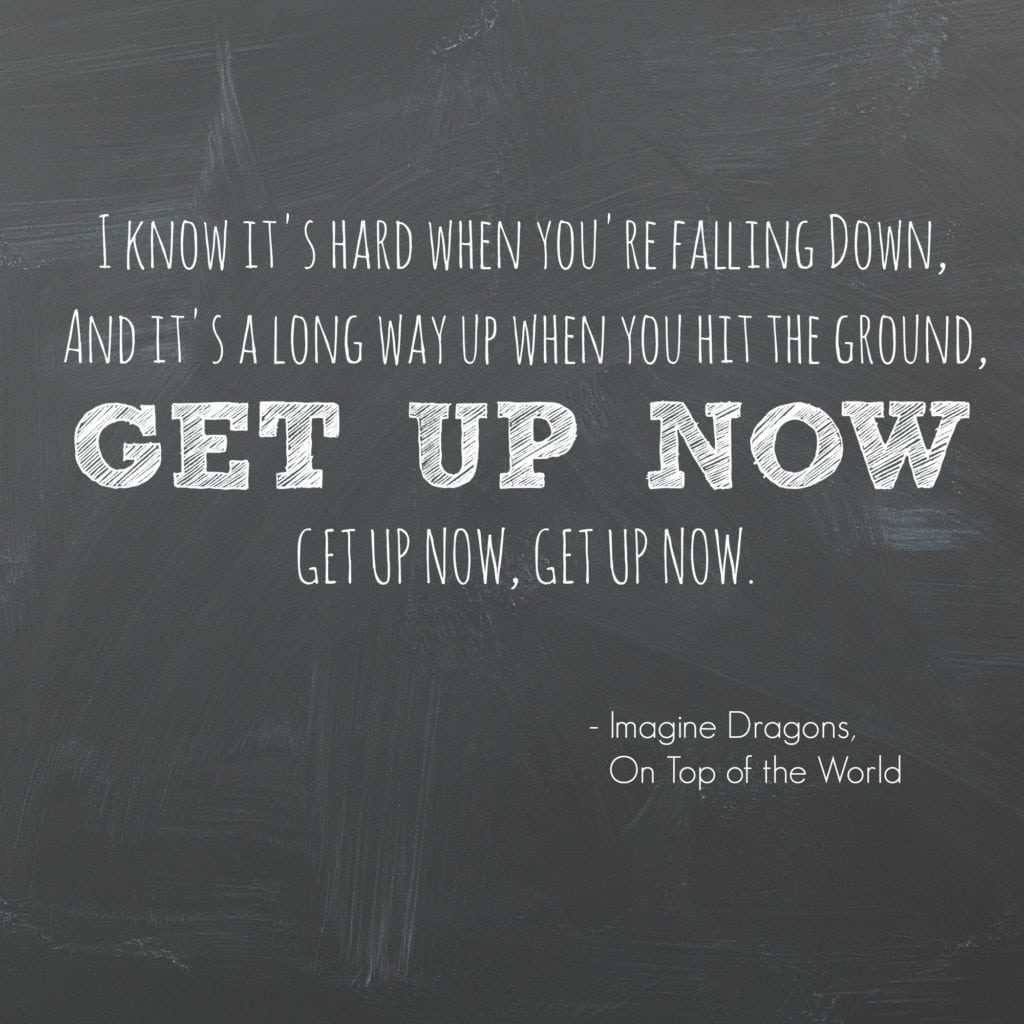 Encouragement comes in funny forms sometimes. A good song on a playlist when you're running makes all the difference in the world.
When "On Top of the World" by Imagine Dragons starts playing on my iPod, it doesn't matter if I'm in the middle of a walk break or just at the end of a running stretch and want to slow down, I have to start running again. I can't not be picking up the pace to match the beat.
I feel like my natural resting face while doing my training runs is likely something of a grimace. I'm concentrating so hard and not truly enjoying the work I'm putting in. When they sing: "I've been waiting to smile, been holding it in for a while," I imagine myself grinning like a darned fool when I'm on site at EPCOT for our Enchanted 10K.
But absolutely my favorite lines from the song nearly stopped me in my tracks when I first really listened to them:
"I know it's hard when you're falling down, and it's a long way up when you've hit the ground. GET UP NOW. Get up now, get up now."
I think of the times I've stopped running. (Hello, summer. Looking right at you!) The progress I lost. How awful it felt to be starting all over again at the beginning of September. How painful the first few visits to the Y were to run those laps.
When this song starts streaming, I crank up the volume and smile.

P.S. You can get your own copy of "On Top of the World" over on iTunes here.