With the successful launch of our book club this year, I have been so excited to add more book reviews to the rotation of content we publish here on Peanut Blossom. The only problem?? I have my hands full just trying to keep up with our one book of the month!
Many of the books I read last year, and most of the picks for our book club, got the two thumbs up approval from my friend Caryn, who's taste in books obviously mimics my own. She is the kind of friend who is constantly surrounded by piles and piles of books--my favorite kind of person. Her real world book club finally tossed their hands up and just made her pick all the selections for them! They call her the Book Whisperer, for very good reason. She was thrilled when I asked her to share some of her favorites with us in a new series of posts.
I'm so excited to welcome Caryn as a new contributor to Peanut Blossom, I hope you love her suggestions just as much as I do. Be sure to check out her social media links at the bottom and drop her a note to say hi!

P.S. If you missed the live event for January's book club, you can still enjoy the recap and discussion from our party right here. There's also still time to join us reading "Eleanor & Park" before the February party on Feb. 10. RSVP for the party here.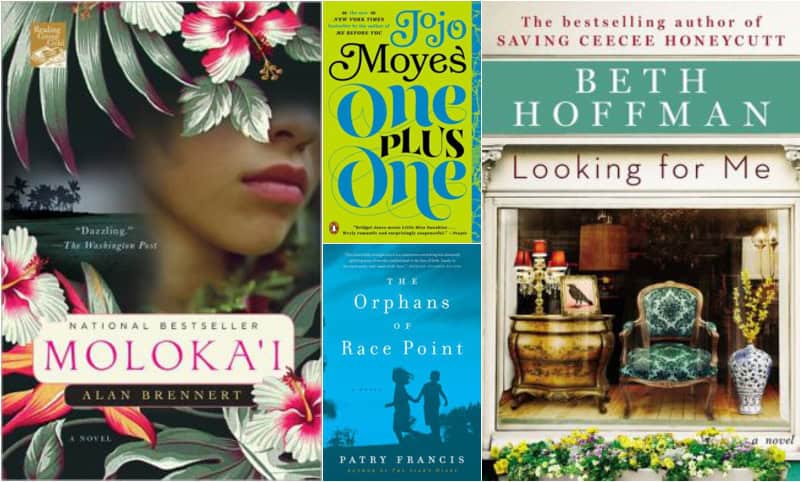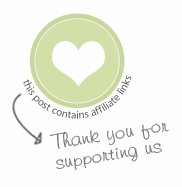 It's been a good year reading-wise.  I set out to read 60 books.  I hit my goal in September and have read a little more than 20 since then.  I'm so excited to chat books with all of you.  Definitely one of my favorite things to talk about.  I've compiled a list of my five-star reads from last year so you'll have more great inspiration for books to read in-between the book club selections!
Tiffany already picked a favorite for our January book club, Big Little Lies.  Laugh out loud funny. The author, Liane Moriarty, couldn't be more down to earth.  I got the opportunity to hear her speak this spring and she is a sweetheart.
In no particular order, my top 4 books from 2014 are:
Moloka'i by Alan Brennert.  I had this book recommended to me a few times in the past few years.  And it's been sitting looking all lonely since then.  I don't know what my hesitation was, but this was an amazing book, one that transports you to Hawaii in the 1800s.  It tells the story of a teenaged girl, Rachel Kalama, and her plight with leprosy.  She is sent off to a leprosy colony on the island of Moloka'i in Hawaii.  I promise you that this book is not ABOUT leprosy.  It is told through Rachel's eyes of the times and fear of the islanders.  The descriptions are beautiful and the writing is wonderful.  I read this book in January and it still seems as vivid to me 11 months later.
Looking for Me by Beth Hoffman.  When her brother Josh goes missing during Teddi Overman's childhood, she turns to antiquing as a way to deal with the pain.  As a grown adult, she has her own store in South Carolina restoring antiques.  But when she finds out that it's possible Josh is still alive, she returns to her roots in Kentucky.  This is such a gem of a book that I couldn't wait to pick it up again to find out how the story plays out.
One Plus One by Jojo Moyes.  Please tell me you've read Me Before You, her bestseller from last year.  (More to come on that one later).  I didn't think anything could compete with her last book.  She writes women's fiction in a way that is both heartwarming and sad.  You always want to root for the main character.  We follow a single mother, Jess, in financial distress and a software programmer, Ed, in trouble with the law. How these two meet isn't uncommon. But their story is. And it'll make you feel whole.
The Orphans of Race Point by Patry Francis.  Hallie and Gus meet as children during a tragedy in Gus's family.  What develops from this sadness is a love story as we follow them through several decades forward.  Francis crafts these characters as if you're living their lives with them.  This is one book that I could not turn the pages fast enough to find out how these characters end up.
I'd love to hear if you read these, your thoughts on them too.  I hope you love them as much as I do.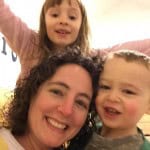 Caryn is a mom by day and reader by night. Asking her to name her favorite book is like asking her to choose a favorite child. She reads many genres and prefers paper over e-reader. Her friends call her The Book Whisperer.
If you need a good recommendation for a book, she'd love to help you!
Chat with Caryn on: Facebook | Twitter | Goodreads