This week I made a last-minute field trip to Penzeys Spices while killing time waiting for some friends. I know it seems odd to do a field trip to a spice store, but this place is just so much more than your average grocery store spice aisle.
I cannot praise Penzeys spices highly enough. It is nearly impossible for me to escape that store with just one jar. I go in there for something specific and dozens of other things catch my eye. So for the uninitiated I thought it would be fun to list my Top 10 Favorite Penzeys Spices in case you wanted to take the leap and try out a web order but don't know where to start:
1. Chinese Cassia Cinnamon & Mexican Vanilla Extract: My top 2 secret ingredients. I guess that actually counts for 2 spices, but they go hand in hand for me. A little birdie told me if you ask for the Mexican vanilla by name on a phone order, they might just be able to hook you up with this tricky to find spice.
2. Sandwich Sprinkle: It has become my "house seasoning" and goes into just about anything you can think of--pasta, salads, chicken dishes, sauces and of course, sandwiches.
3. Taco seasoning: If you've never tried it, trust me and just go straight for the reseal-able pouch size. Your wallet will thank me later. You need 4 tbsp of the seasoning per meal which is half of the spice jar. You get much more value out of the larger size and it is worth every penny.
4. Chip and Dip: Use in sour cream or yogurt for the tastiest veggie or chip dip.
5. Chicago Steak Seasoning: the key to my sloppy joes and roast pork.
6. BBQ 3000: the other half of the key to my roast pork. Mix BBQ 3000 with Chicago Steak Seasoning and it makes the most awesome rub for a roast.
7. Fajita seasoning: divine. I always add fresh squeezed lime juice to the mix. I'm drooling just thinking of it.
8. Sicilian Salad Seasoning: Makes phenomenal garlic bread.
9. Brady Street Cheese Sprinkle: Fantastic pasta or veggie sprinkle. I actually got Handyman Tim to eat broccoli once just by sprinkling this on top. A miracle!
10. Tellicherry Black Peppercorns and my grinder: This has a place of honor at my dinner table every evening.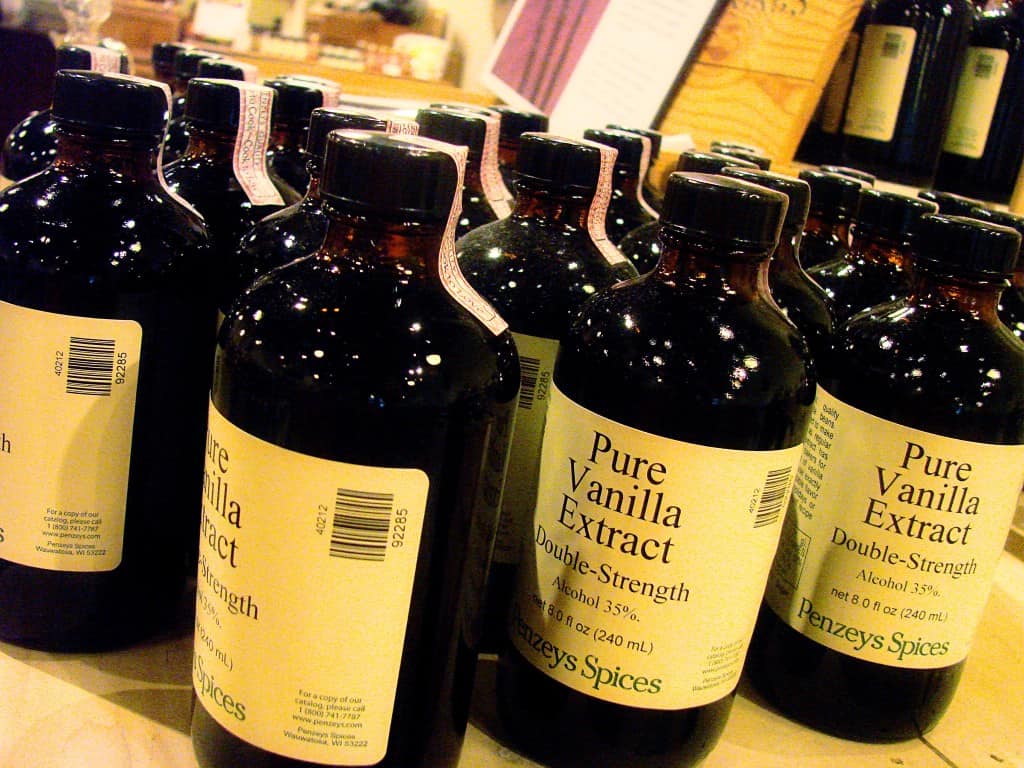 During this week's field trip, I restocked for my upcoming holiday baking and got refills for my vanilla and cinnamon. I also picked up a fresh container of poultry seasoning and some sage for the Thanksgiving recipes we'll be doing soon. Just smelling their sample jars of all these spices really got me in the festive mood. I can't wait for my kitchen to be saturated with these seasonal aromas. Makes the whole house feel so much more homey!