3 best takeaways from The Read Aloud Handbook by Jim Trelease for parents who want to raise kids to love reading.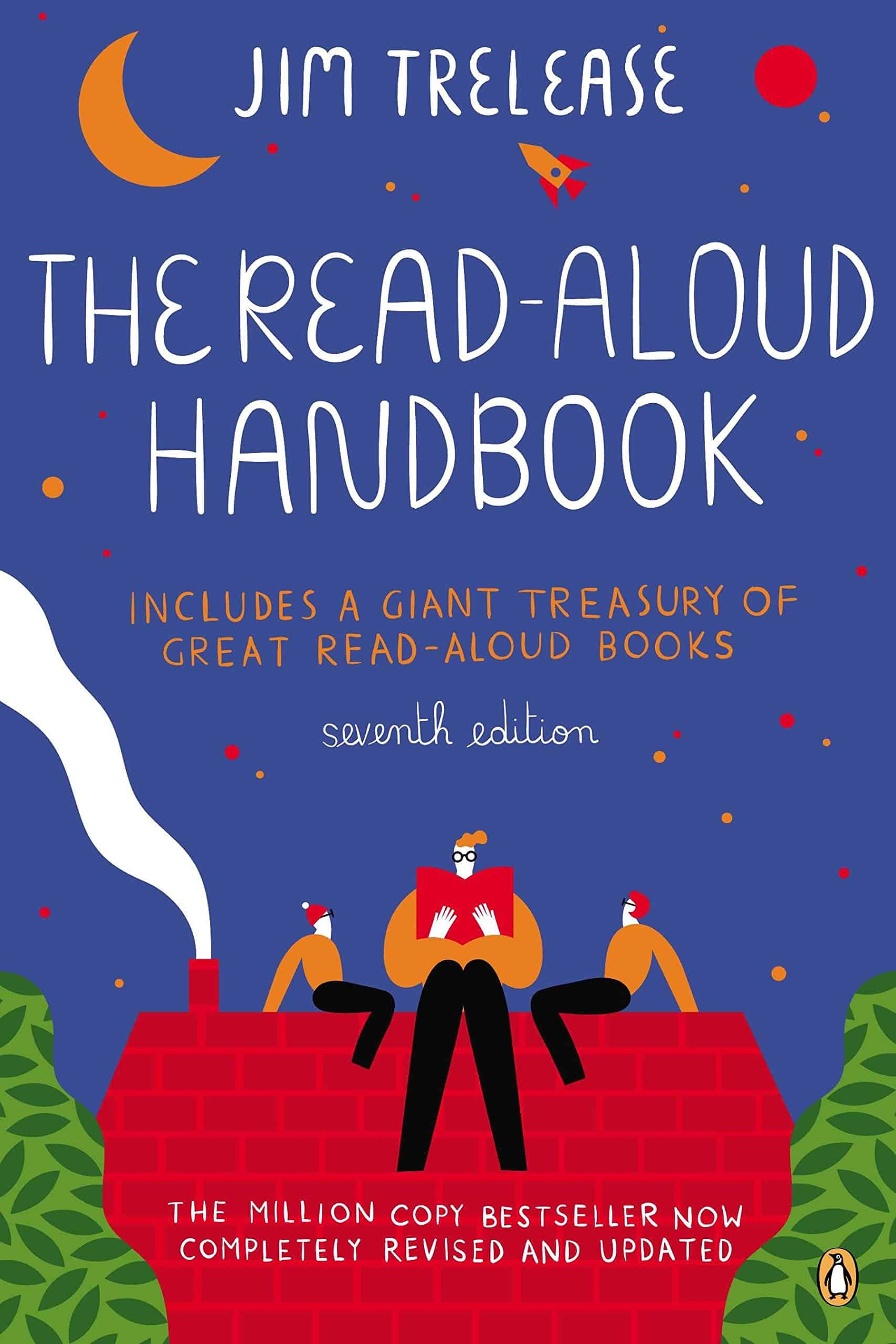 As an avid reader myself, I worry sometimes about how to instill that love of reading in my girls.
I've been told that they will just naturally pick up on it since I model that behavior but I'm skeptical that that is all it takes.
I know too many people who profess that they can't stand reading and with the number of available distractions in today's electronic world, how can a quiet paper bound book compete?
I stumbled on Jim Trelease's "The Read Aloud Handbook" in a display at a bookstore during one of my browsing dates with Handyman Tim ages ago. That title stuck with me and I finally decided to get a copy from the library last summer.
There were some eye-popping statistics in there about just how important reading is for building skills for school and life in general. If ever I was convinced about the importance of this task, it was after reading the first few chapters of that book.
But more importantly, "The Read Aloud Handbook" was invaluable for giving actual advice on getting kids to love reading in a very natural non-pressured way.
I've implemented several of the tips and 6 months later, I can definitely say they seem to be working.
Here are just three of my favorites:
1. Have Books Available!
This sounds so obvious, but it makes the most sense. Kids can't read books if there are no books around for them to read!
But it is the practical suggestion of storing baskets of books in every single room of the house, including the bathroom and dining room, that I found so eye-opening.
Ok, truthfully the bathroom idea gave me the willies, but I did follow this tip and put them in the dining area.
We are virtually swimming in books of all kinds. There is always something to read an arm's reach away. It isn't something that is contained to a bookshelf in the office or on a shelf in the living room, they are scattered in (neat) little piles on every table.
I catch the girls browsing through pages all the time.
2. No TV During Meals
This is a rule we have always strictly followed in our home.
But with a husband who travels for long periods for work, dinner table discussions can definitely fade when it is just me and a 4 year old.
By following rule number 1 above, I can just reach over and grab a book and read to the girls while they eat!
Captive audience, wholesome entertainment. This has been by far my favorite tip from the handbook.
3. Don't Avoid More Advanced Books
Maybe it makes me a horrible mother to admit this, but there are just so many rounds of Curious George I can handle.
The Peanut may be only 4 years old but we have started to read chapter books rather than picture books during our reading sessions together.
Not all the time, and Curious George still appears plenty, but the Peanut has definitely been capable of reading Winnie the Pooh (the classic version) and a couple Roald Dahl selections (my Favorites!!)
Some of the language may be over her head, she may not grasp the entire plot, but I was pleasantly surprised at just how much she was hanging on to even when it took us a couple weeks to finish the story.
We chat after each chapter and I ask her questions about what just happened and what she thinks might come next. We refresh our memories before starting again. It has been an amazing experience being able to share a little more advanced story with her and holds my attention far better. If the reading session is fun for mommy too, you're much more likely to have more sessions!
I highly recommend getting a hold of a copy of Jim Trelease's book. The second half is a lengthy digest of reading suggestions for different ages and different interests. I came away very inspired with reading ideas I may have held off on longer than necessary.
How about you? Do you have little book worms in your home? How did you help that process along? Any tips or book suggestions you'd like to share?