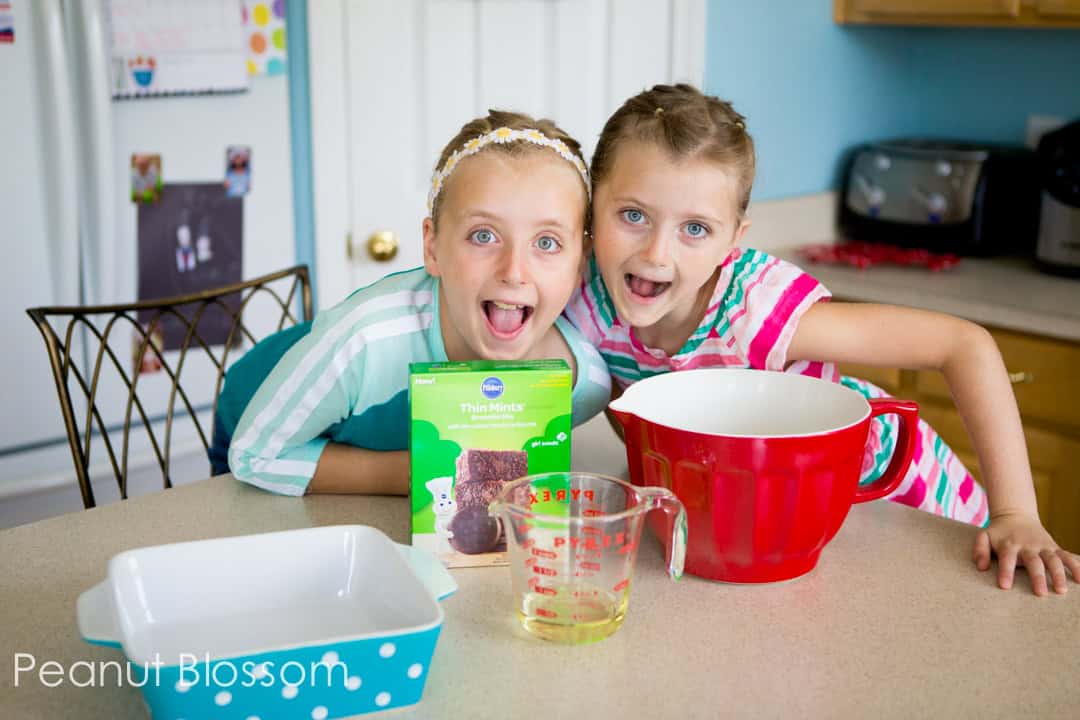 It seems like every day this summer my girls have begged me to let them bake something. Normally we love to bake together, but their request has been specifically to let THEM do the baking. Together. Without me.
While we're getting closer and closer to the days where I'll be ok with that, we're not there just yet. I still get nervous with them around the hot oven so supervision is still a must-have for their baking adventures. BUT, I'm all for letting them start to manage more of the process on their own so I'm always on the lookout for simple treats I think they'd love to make.
Earlier this week we discovered that Walmart is now carrying Pillsbury™ Girl Scouts® Baking Mixes. What?! Thin Mints® Brownies? Caramel & Coconut Blondies?! I started drooling just looking at that signature green box.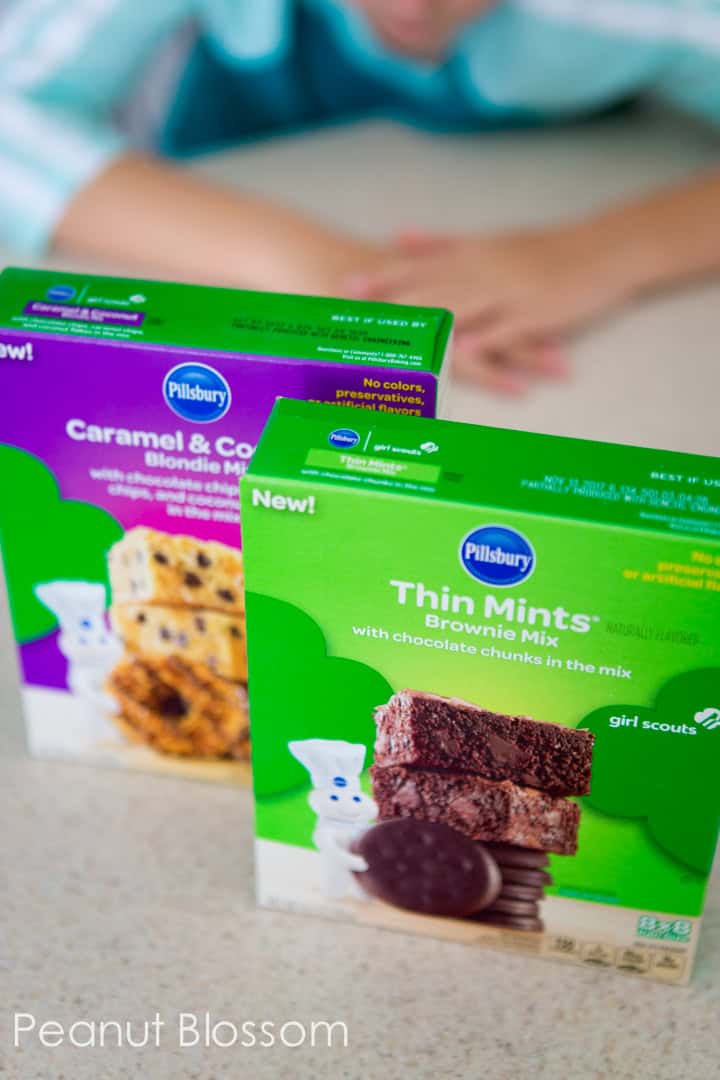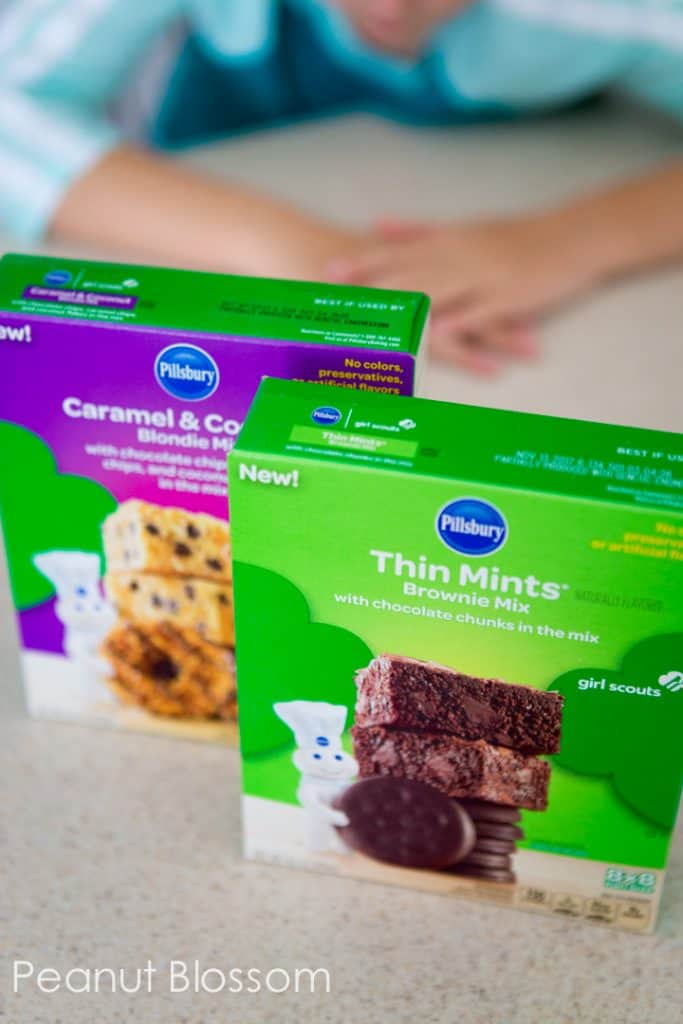 I couldn't resist bringing them both home, but when it came to sampling we dug right into the Thin Mints® box.
I really wanted to step back and let the girls manage the process. The beauty of using a Pillsbury™ baking mix is that there are only 2 things to measure (oil & water), 1 egg to crack, and a little bit of stirring. The girls were happy to divvy up the jobs and take turns with the prep.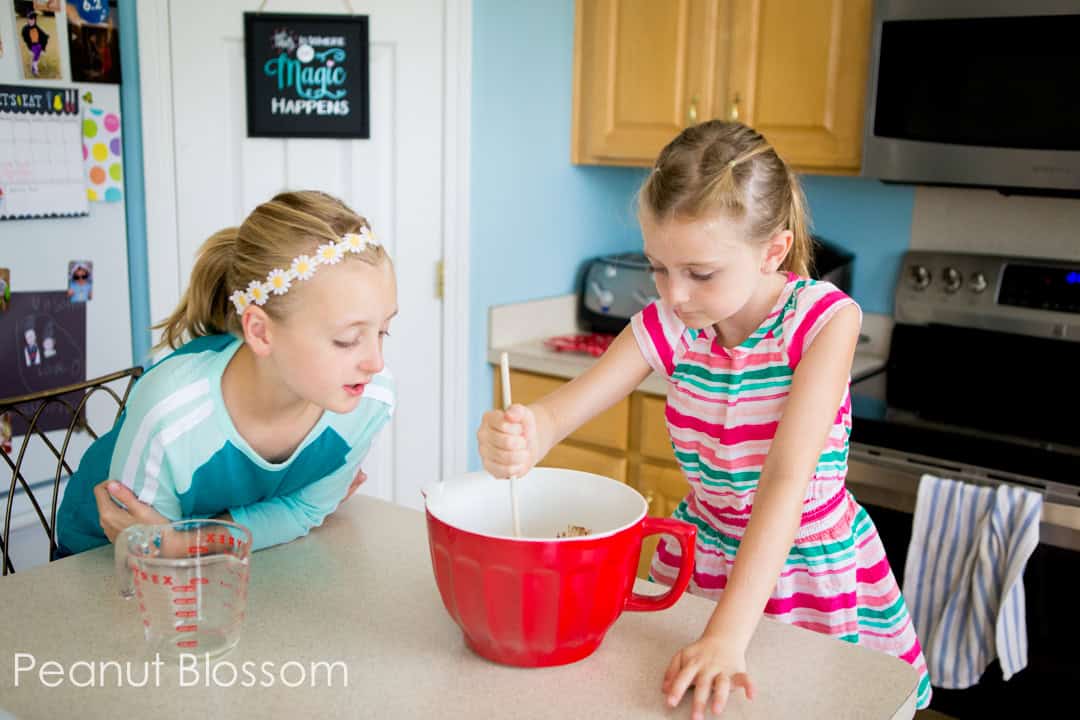 And then our kitchen was immediately filled with the scent of that irresistible mint. We could smell it from the baking mix itself the moment we put it in the bowl:

The hardest part was waiting for them to finish baking because the smell in my kitchen was completely amazing. I confess I was a little skeptical that the brownies would match up to our beloved Thin Mints®, but they far exceeded our expectations. They were moist, chewy, fudgy, and so totally minty.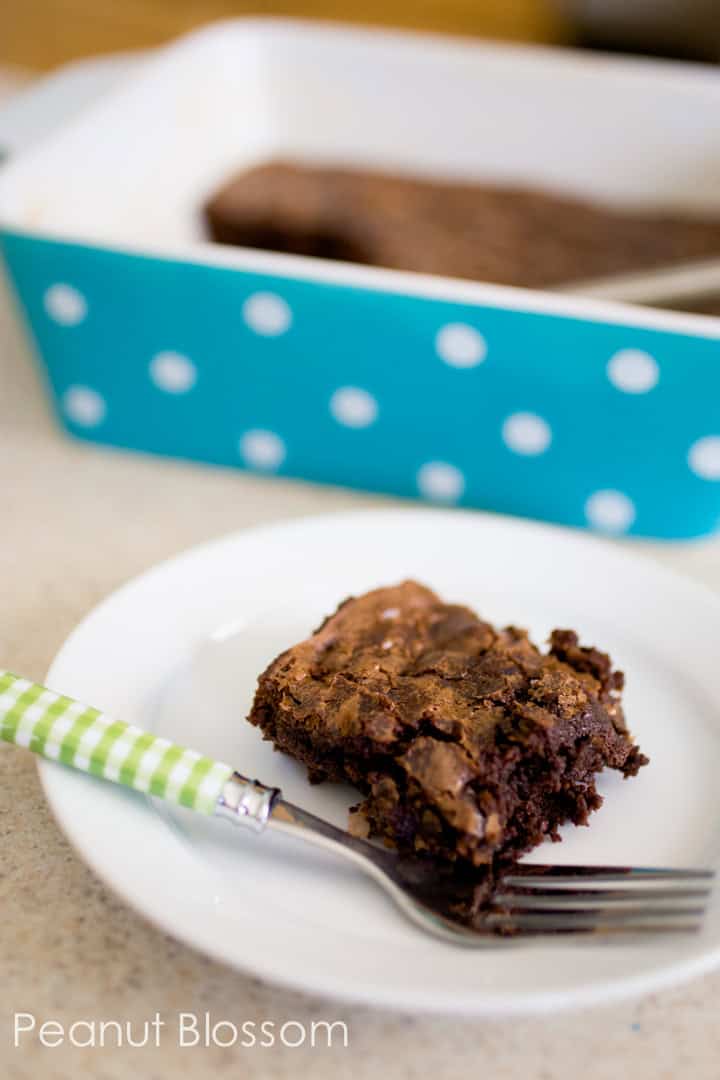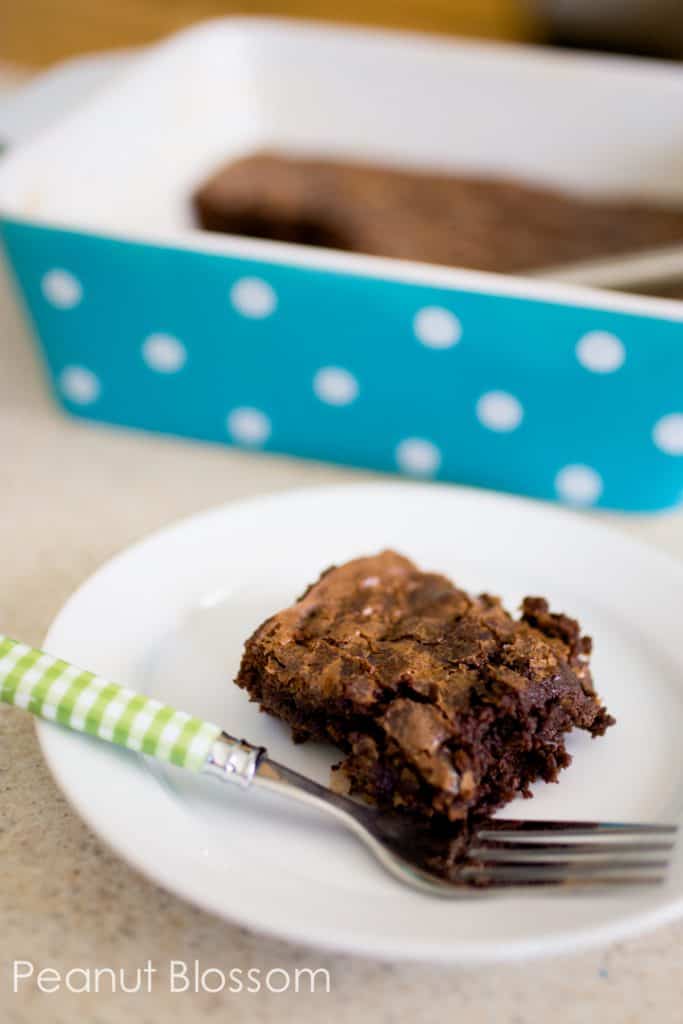 The girls ended up fighting over who "got stuck" with the first corner piece. My jaw dropped. Have I taught them nothing?? Everyone knows the corners are the best. They were suspicious when I offered to take it as my own. One nibble and they saw what I was talking about. Thankfully there were 3 other corners to share.
We're already looking forward to testing out the next box. The girls are suspicious about the coconut but after the lesson on the brownie corners, I think they trust me a little more.