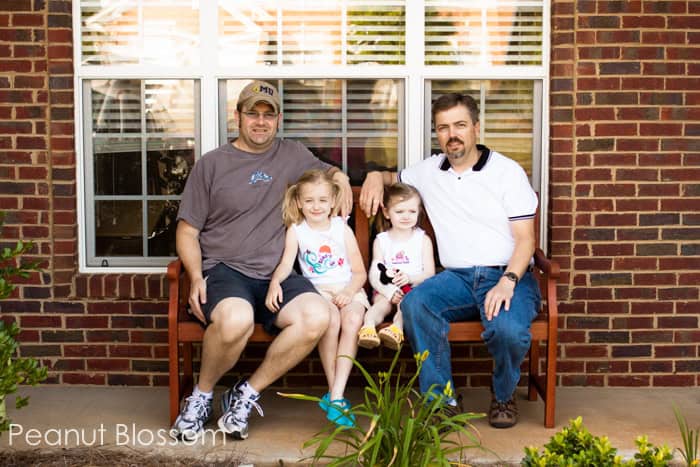 We have a new and very important addition to our home. May I introduce you to our "Welcome Bench."
When we were preparing for our move from the midwest to the south last year, I had visions of a big yellow house with a huge wrap around front porch. Rocking chairs and ferns swaying in the breeze. Yeah, our house is nothing like that. But, we do live in the south so I still couldn't shake that desire to have a welcoming place to sit on the tiny strip of cement we call "porch."
A couple weeks ago I snagged the perfect bench from Zulily. It arrived during the visit of one of our many house guests this summer--Tim's Uncle Tod. With another very handy pair of hands in the house, it was the perfect time for some male bonding and furniture building. Uncle Tod was our honored first bench sitter.
We've decided to make this a house guest tradition--it has not been an official visit to La Casa de Dahles until you've had your photo taken on our welcome bench!
So to all the house guests that came before, you'll just have to come back! Your first visits don't really count. Ha!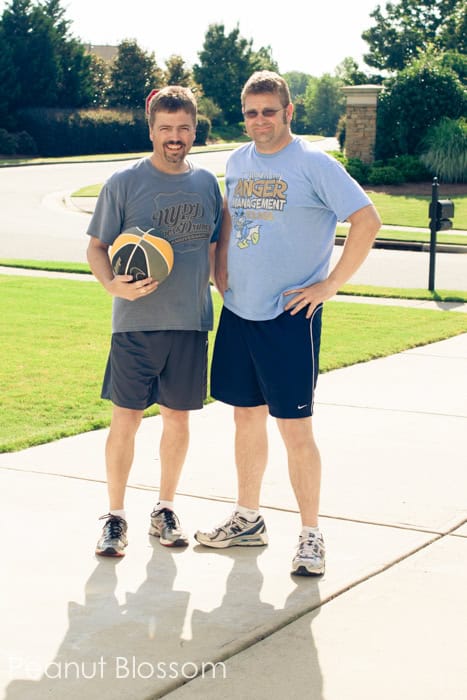 Uncle Tod's visit was a wonderful surprise. I know Tim enjoyed having another guy in the house to balance out the order of the universe. There was a manly day of rafting, a manly "date" to see the Superman movie, and lots of manly basketball. I haven't seen Tim that chatty and relaxed in a long time. I think a little dose of family is just what the doctor ordered.
But I have to razz Uncle Tod just a wee bit. Not even 3 days after I posted the Peanut's broken arm recap this happened: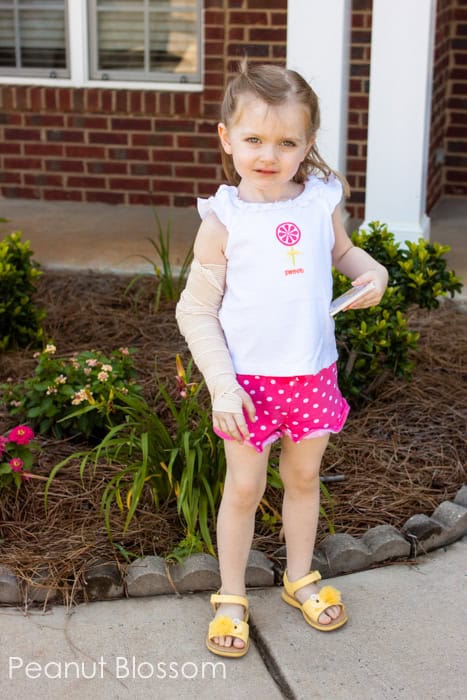 Tod Broke My Baby! A piggyback ride gone wrong and Little Pea spent time in Urgent Care and the weekend in a splint. It's funny because in the end it was NOT broken thank goodness. But Tod can expect a lifetime of teasing over the incident. That's what family is for, right??