The Sun Is Also a Star by Nicola Yoon is the perfect summer book club pick for moms and daughters to read together!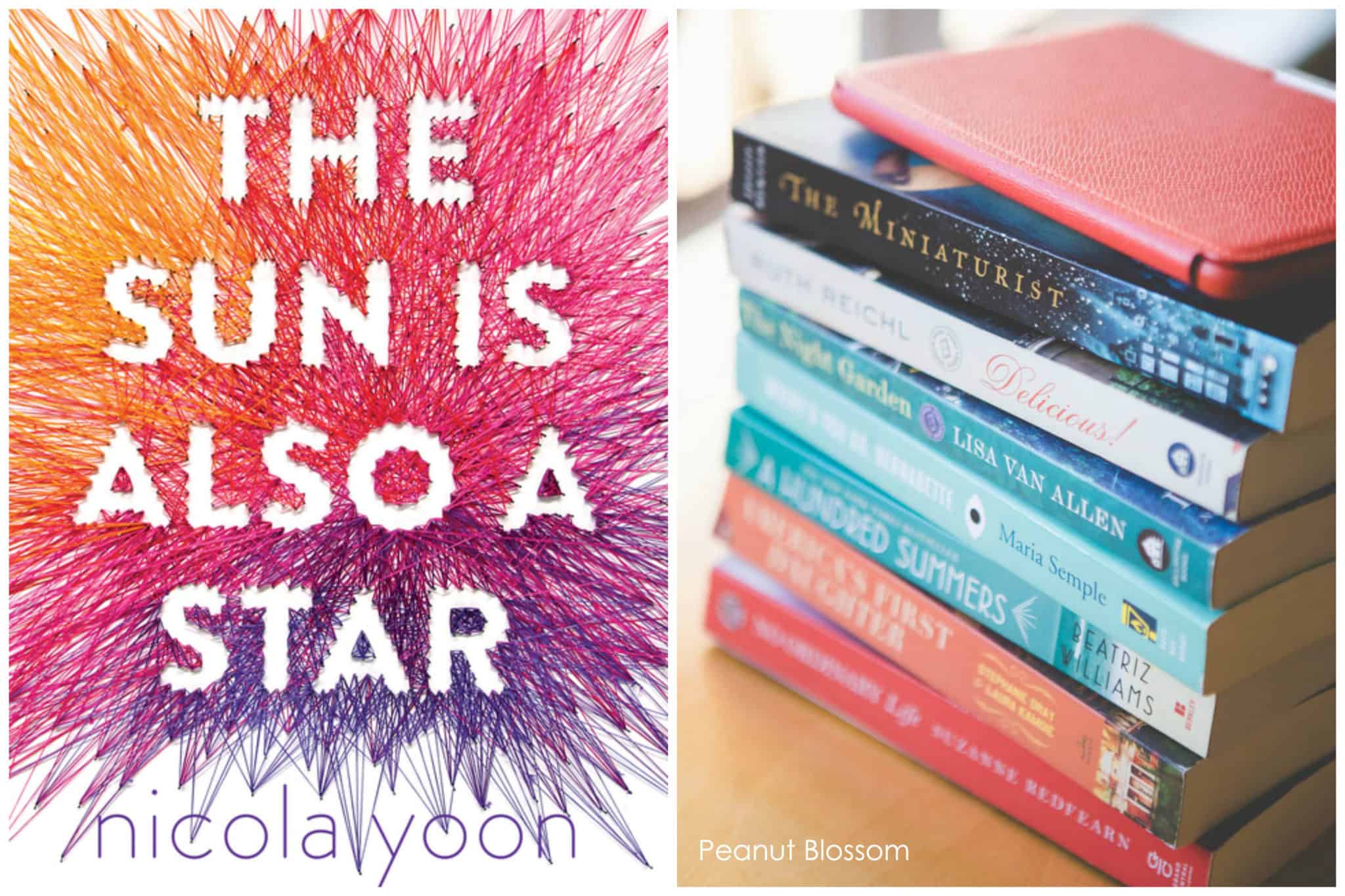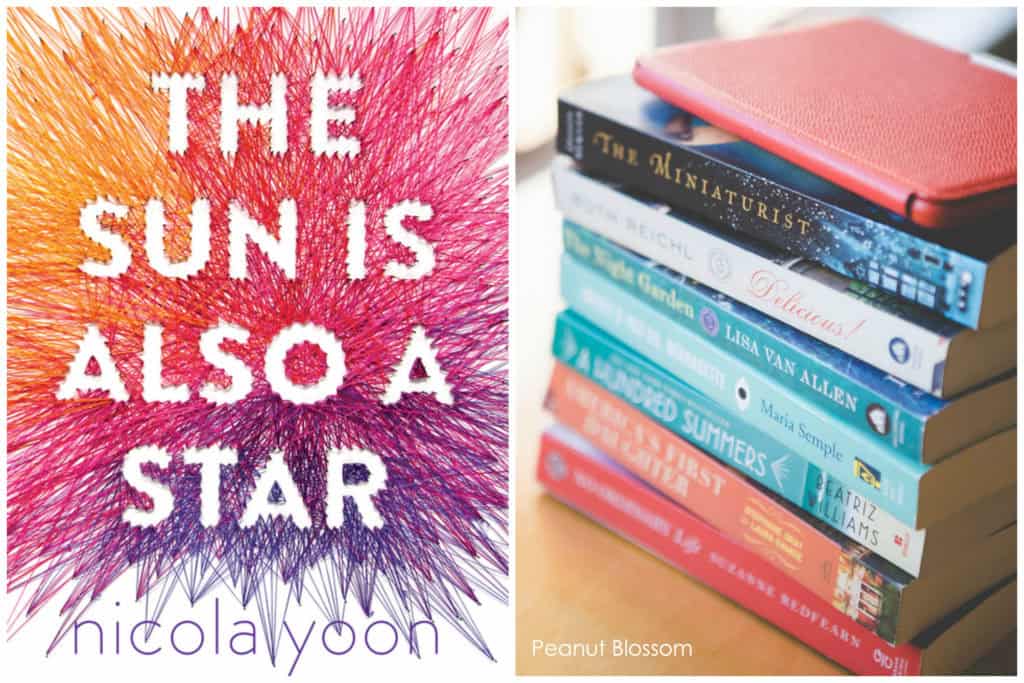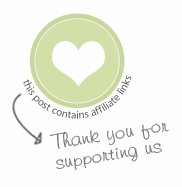 The Peanut Blossom Book Club launched with one main mission: Read FUN books.
We aren't here for brain bending literature, we are here to rediscover the joy of reading. There are few genres that scream FUN more than Young Adult and I'm thrilled to have found book club members who enjoy dipping their toes into those waters.
Just in time for the first month of summer, I'm thrilled to announce our June book club pick: The Sun Is Also a Star by Nicola Yoon.
If you're not familiar with her, Nicola Yoon is the author of Everything, Everything which was made into a movie last year. You can watch the trailer here.
I devoured her first book in less than 24 hours and thought the movie was super sweet. I've had The Sun Is Also a Star, her second book, sitting on my shelf since last summer and I can't wait to finally dig in.
For those of you with teens in the house, maybe make this a mom-kid book club experience. Then you'll have a built-in buddy when the movie comes out! If they do as well as they did with Everything, Everything I know you'll want to go.
Check out the full book description for The Sun Is Also a Star here:
"Soon to be a major motion picture! The #1 New York Times bestseller and National Book Award Finalist from the bestselling author of Everything, Everything will have you falling in love with Natasha and Daniel as they fall in love with each other!
Natasha: I'm a girl who believes in science and facts. Not fate. Not destiny. Or dreams that will never come true. I'm definitely not the kind of girl who meets a cute boy on a crowded New York City street and falls in love with him. Not when my family is twelve hours away from being deported to Jamaica. Falling in love with him won't be my story.
Daniel: I've always been the good son, the good student, living up to my parents' high expectations. Never the poet. Or the dreamer. But when I see her, I forget about all that. Something about Natasha makes me think that fate has something much more extraordinary in store—for both of us.
The Universe: Every moment in our lives has brought us to this single moment. A million futures lie before us. Which one will come true? "
And then go grab a copy of The Sun Is Also a Star so you can join us for our book club discussion next month!

P.S. Are you new to the Peanut Blossom Book Club for Recovering Readers? You can read all about how our club works right here.
Then be sure to come on over to Facebook and join us!
Question 1:
https://www.facebook.com/peanutblossom/posts/10155335954676949
Question 2:
https://www.facebook.com/peanutblossom/posts/10155335956116949
Question 3:
https://www.facebook.com/peanutblossom/posts/10155335961021949
Question 4:
https://www.facebook.com/peanutblossom/posts/10155335961791949
Question 5:
https://www.facebook.com/peanutblossom/posts/10155336468361949
Question 6:
https://www.facebook.com/peanutblossom/posts/10155336472771949
Question 7:
https://www.facebook.com/peanutblossom/posts/10155336475031949
Question 8:
https://www.facebook.com/peanutblossom/posts/10155336480696949
Question 9:
https://www.facebook.com/peanutblossom/posts/10155336481191949