The Rosie Project by Graeme Simpsion is the official May Pick for the Peanut Blossom Book Club for Recovering Readers.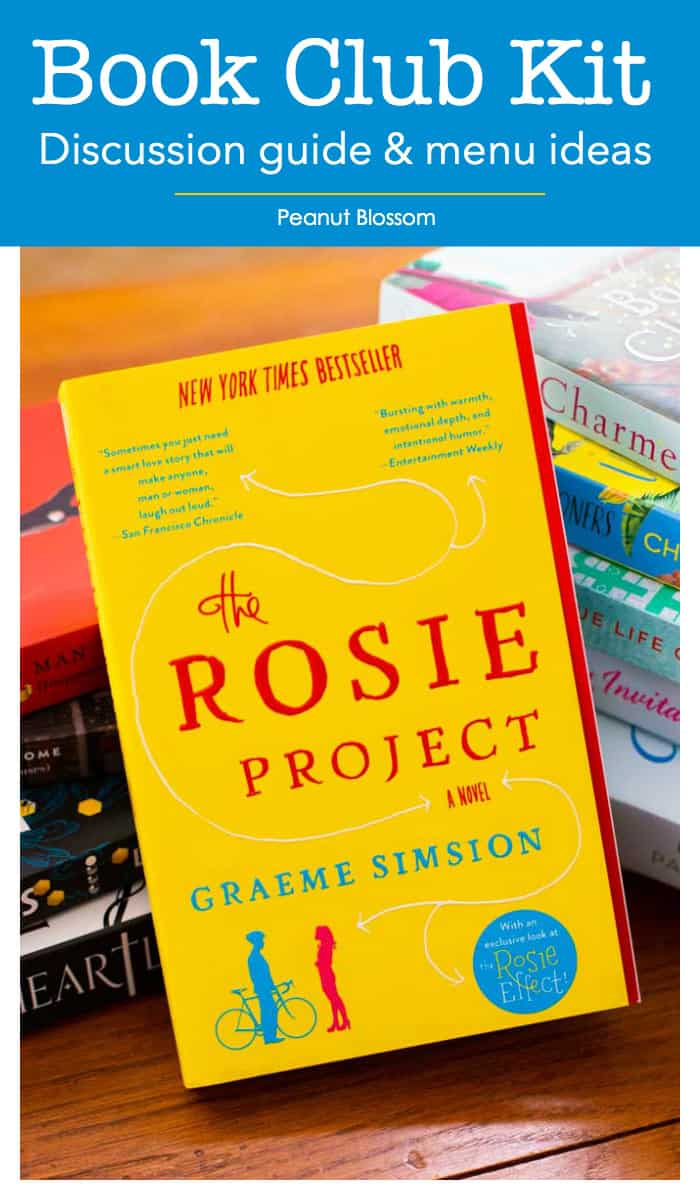 Do you have a book on your To-Read List that has been sitting there a reallllly long time??
It's there because it came SO highly recommended by so many people. But for some reason you just can't explain, you haven't picked it up yet?
For me, that's The Rosie Project. For years and years and years, I've had friends who's opinion I trust recommend this book to me. The plot sounds adorable. I have no good excuses for why I haven't already read it.
So when picking our 2020 book club line-up, I decided THIS was the year I finally cross it off my list! I'm thrilled to share this month's official book club pick.
May's Official Book Club Pick:  The Rosie Project by Graeme Simsion
I'm pleased to announce that it is our official May Pick for this year.
Get your copy of this month's book club pick:
Money-saving tricks for reading this month's book pick:
You can get the book from your library.
The Kindle version is currently just pennies more than the paperback, but you can save money on the Audible version if you own the Kindle copy. I love to use the Amazon Whispersync feature to go back and forth between audio and digital reading.
What is The Rosie Project about?
"The art of love is never a science: Meet Don Tillman, a brilliant yet socially inept professor of genetics, who's decided it's time he found a wife. In the orderly, evidence-based manner with which Don approaches all things, he designs the Wife Project to find his perfect partner: a sixteen-page, scientifically valid survey to filter out the drinkers, the smokers, the late arrivers.
Rosie Jarman possesses all these qualities. Don easily disqualifies her as a candidate for The Wife Project (even if she is "quite intelligent for a barmaid"). But Don is intrigued by Rosie's own quest to identify her biological father. When an unlikely relationship develops as they collaborate on The Father Project, Don is forced to confront the spontaneous whirlwind that is Rosie―and the realization that, despite your best scientific efforts, you don't find love, it finds you."
Get your copy of the book here.

Discussion questions for The Rosie Project:
Coming soon!
Be sure to check out the official discussion in our book club group right here.