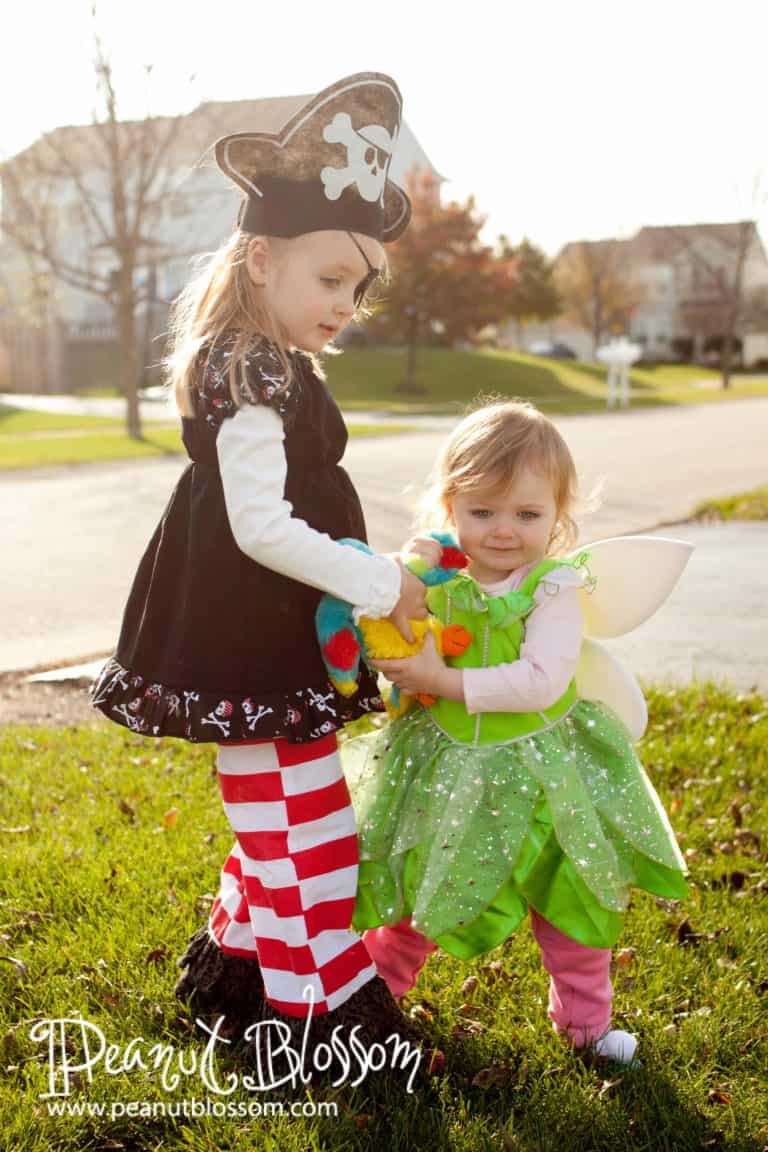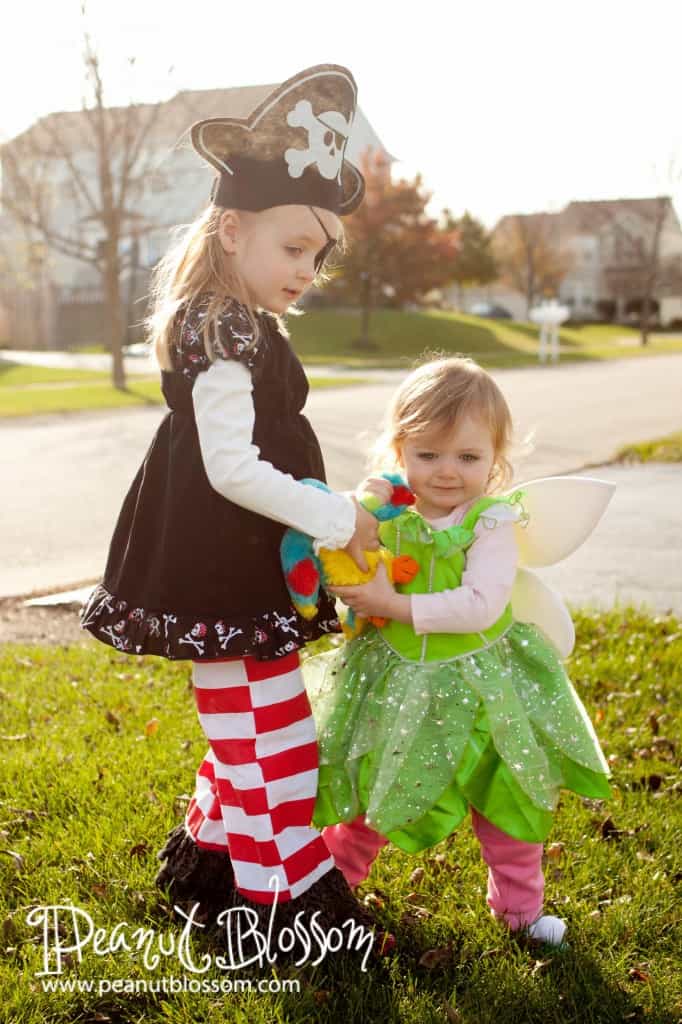 Happy Halloween from the peanuts and me! The Peanut herself went as a pirate this year, Little Pea as Tinkerbell. We were on a major Peter Pan kick earlier this year and leave it to my little tomboy to want to be Captain Hook vs. Wendy or a fairy. When the costume catalogs started arriving, she specifically pointed to each and every boy pirate and said, "I want to be THIS! Not that." pointing secondly to the girl in a pirate "dress".
I'm an open minded mommy and I try to encourage her imagination, but I did draw a certain line somewhere. So we compromised. I chose a pattern for the ruffle pants you see above hoping that the pants (vs. a dress) would appease her. Thankfully finding the fabric with the Jolly Roger on it was the key selling point and we had a winner! Outfitted with a pirate hat, hook, and eye patch and she was ready to go: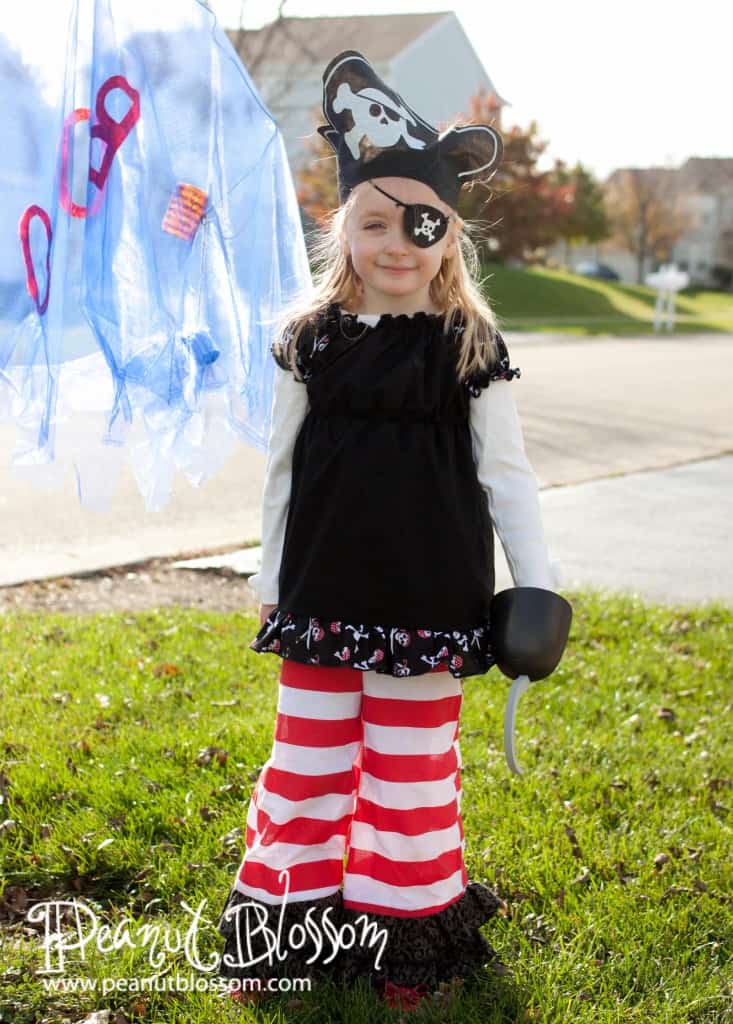 Little Pea is turning into my girlie girl. She LOVES to dress up and literally went "WOW!" when she got to put her Tinkerbell outfit on. She was the cutest little fairy if I do say so myself:
I totally cheated and bought her outfit from Babies R Us. But, I did finish it off with these homemade Tinkerbell shoes: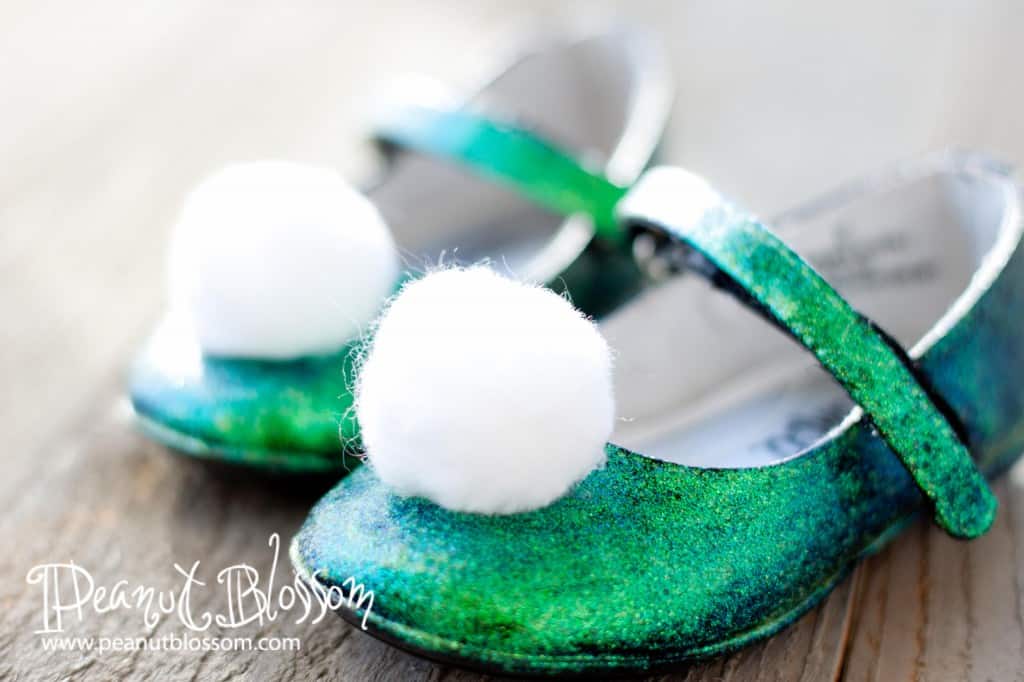 10 layers of Martha Stewart glitter paint. 10 layers. And then I hot glued the white puff balls for the finishing touch. I was so sad that the paint peeled off in chunks after one session of running around. Oh well, it was worth a shot and they definitely added to the costume.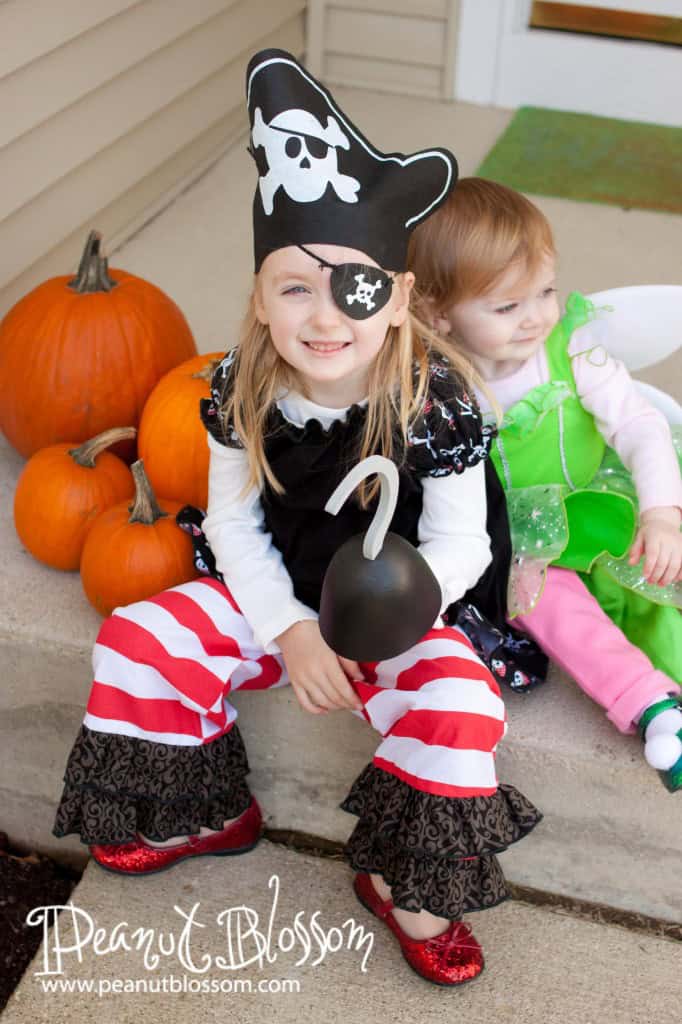 The girls had a fantastic time Trick or Treating yesterday. Little Pea stopped to say "HI!" to everyone she passed.
I hope you and your family have a spooky, chocolate filled day! What are your little ones dressing up as this year?