The girls and I are spending this summer hanging close to home, doing plenty of swimming, reading, playing, and exploring our new area. Tim came home from work one night and mentioned a fruit stand his co-workers were gushing over. A quick search online and I discovered Springs Farm's Peach Stand.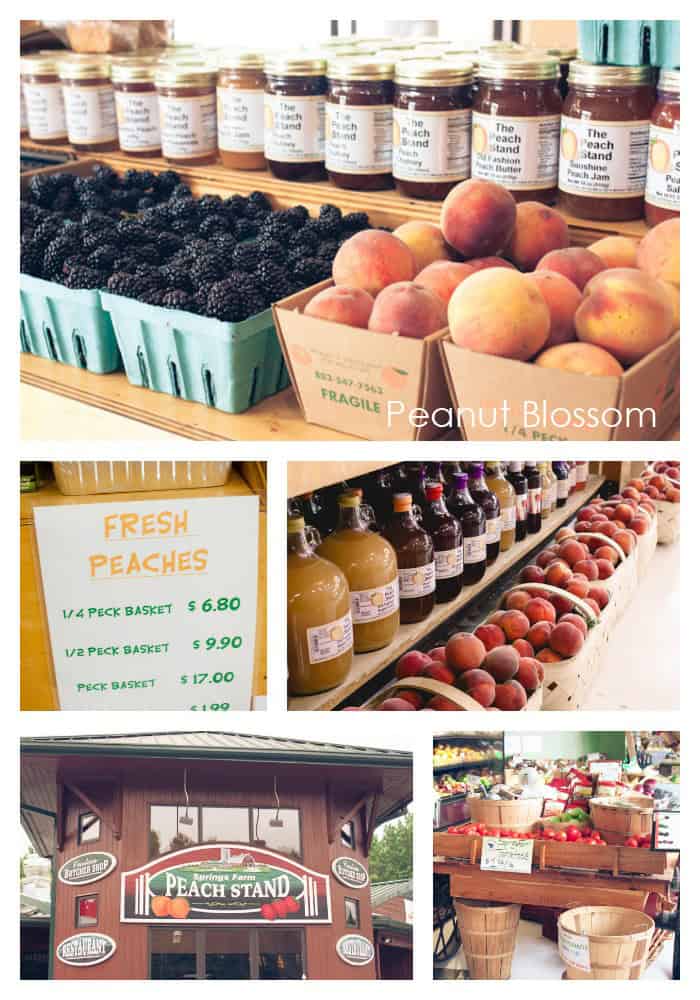 Just across the border and less than 20 minutes away it was the perfect spot for our weekly "field trip" day. What a charming spot! It's like a combination fruit market, grocery store, & restaurant. I was so impressed by the variety and we will most definitely be heading back regularly.
I'm not sure that Little Pea has ever seen a whole fresh peach before (that she remembers!) She was absolutely smitten with their fuzzy skins. She kept petting basket after basket full of fruit.
The Peanut was attracted to the bakery case and meat freezer. Her very earnest request was that I bring home some of their frozen shrimp! To each her own, I suppose.
I took one look at their homemade pound cake and knew exactly what I was going to do with it. You'll have to head over to Inner Child Food today where I'm sharing my homemade peach ice cream & griddled pound cake sundaes. Drool!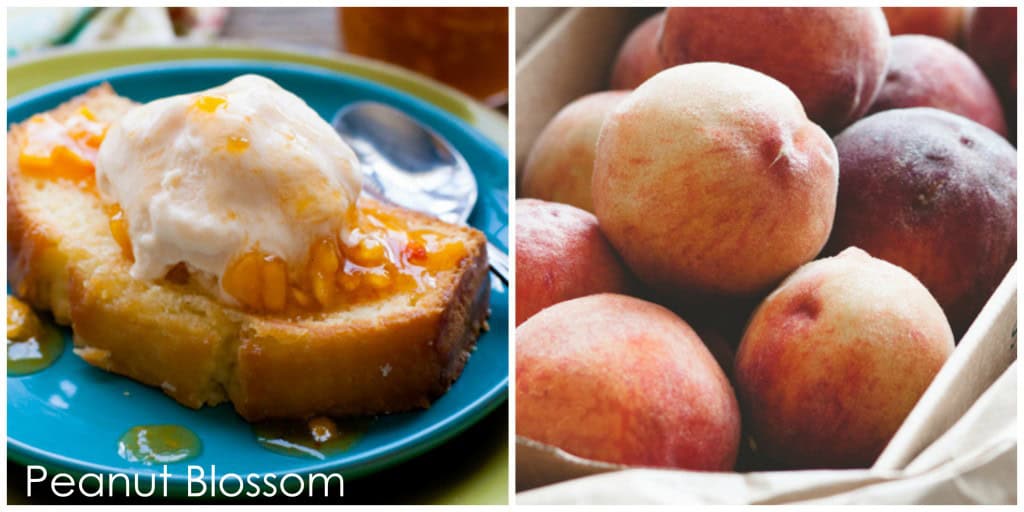 Between this fantabulous dessert and last year's peach and vanilla bean freezer jam I'm definitely feeling more like a southern girl!