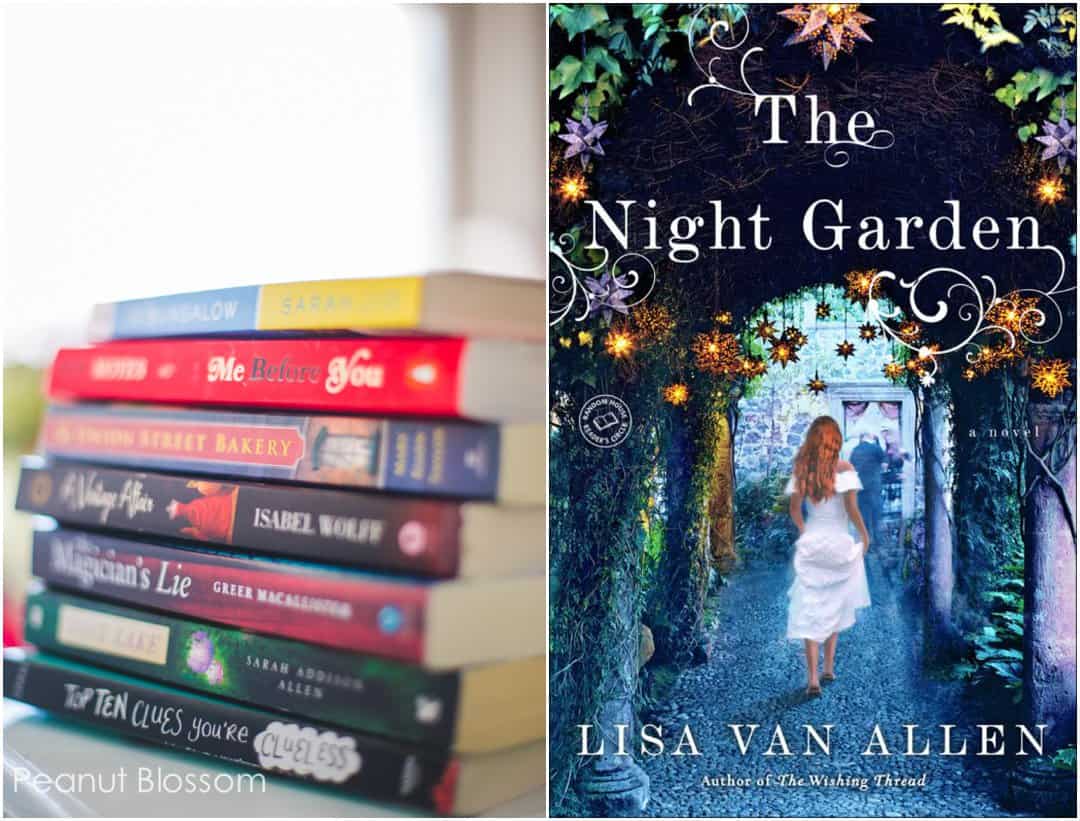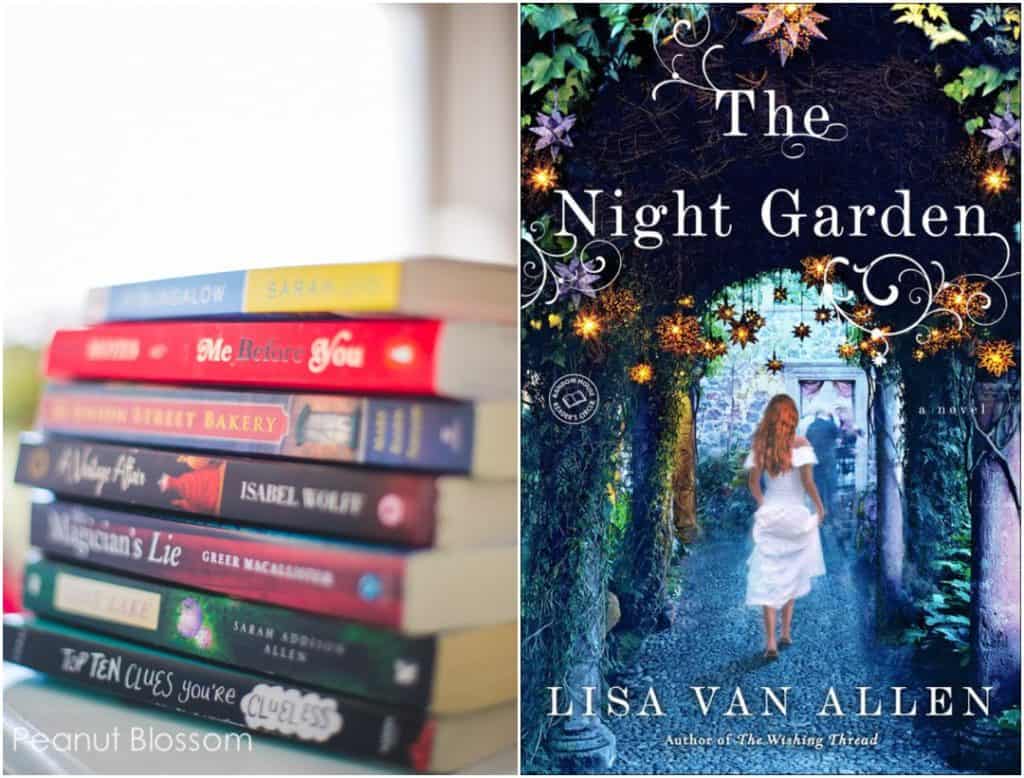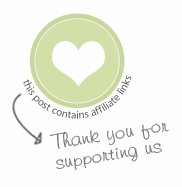 The April pick for our Book Club for Recovering Readers was "The Night Garden" by Lisa Van Allen. Since I knew how much everyone from our book club enjoyed Sarah Addison Allen's The Sugar Queen last year, I was immediately drawn to this pick for it's similar magical realism. Additionally, I thought it made the perfect spring selection since the plot revolves around a magical garden.
Though I may not have the greenest of thumbs myself, I am an avid flower lover and garden appreciator. I thought the sweet story of Olivia and Sam and their challenging romance was just right for me this month. I appreciated the lovely descriptions of the blooming flowers and the impact of working on the farm had on the characters.
I appreciated the similarities between this book and the Sarah Addison Allen books I have loved -- a small town filled with families that each have their own magical trait along with a light romantic plot line. But the contrast between Olivia and Sam's physical challenges was particularly interesting to me. I loved watching how that conflict would attempt to resolve. I struggled most with the character of Arthur, Olivia's father. As a parent, I can't even imagine relating to portions of his plot line.
While this wasn't exactly a page-turner book for me, it is one where I looked forward to each reading session. I found it to be one of the more relaxing and enjoyable books I've picked up in a while. Light hearted, sweet, intriguing, and with a couple unexpected little plot points.
I hope you enjoyed reading our book this month! If you're just now finding our group, you can grab your copy here and then jump right into the discussion when you finish!

P.S. Are you new to the Peanut Blossom Book Club for Recovering Readers? You can read all about how our club works right here.
Then be sure to come on over to Facebook and join us!
Question 1:
https://www.facebook.com/peanutblossom/posts/10153410540611949
Question 2:
https://www.facebook.com/peanutblossom/posts/10153410545926949
Question 3:
https://www.facebook.com/peanutblossom/posts/10153410548476949
Question 4:
https://www.facebook.com/peanutblossom/posts/10153410825406949
Question 5:
https://www.facebook.com/peanutblossom/posts/10153410828351949
Question 6:
https://www.facebook.com/peanutblossom/posts/10153410857441949
Question 7:
https://www.facebook.com/peanutblossom/posts/10153410857711949
Question 8:
https://www.facebook.com/peanutblossom/posts/10153410858091949
Question 9:
https://www.facebook.com/peanutblossom/posts/10153410858501949
Question 10:
https://www.facebook.com/peanutblossom/posts/10153410860911949