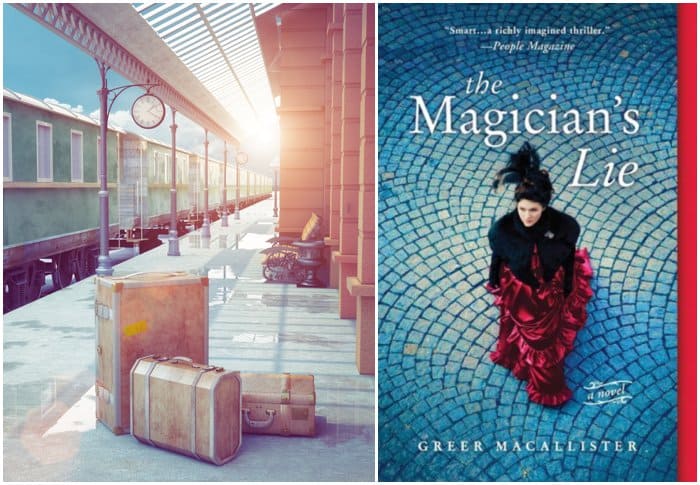 Welcome to the belated October event of the Peanut Blossom Book Club for Recovering Readers! This month I'm pleased to welcome you to the discussion for The Magician's Lie by Greer Macallister.
I was first drawn to this book because it was pitched as a cross between Water for Elephants, which I really enjoyed, and The Night Circus, one of my absolute favorite books. This book has been on my to-read list for the better part of 2015 so now that it is finally released in paperback it was the perfect time to choose it for our book of the month!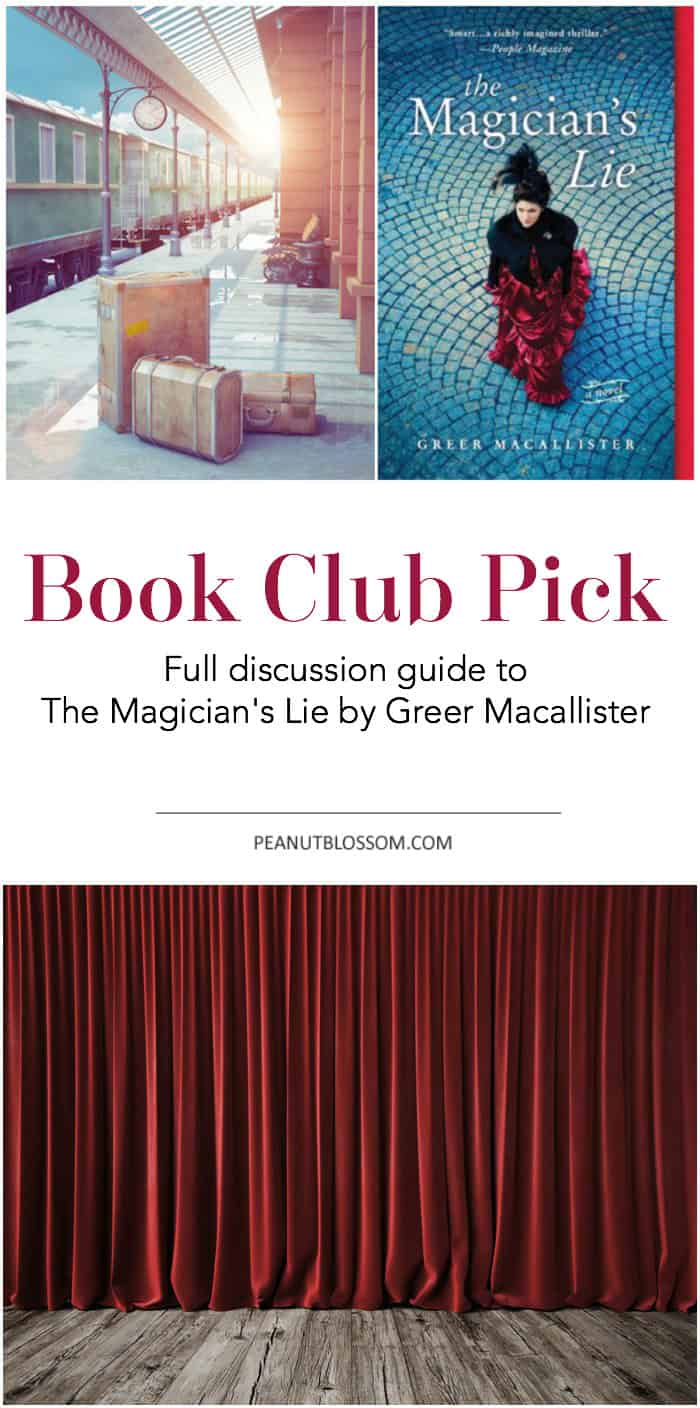 While there are many similarities to the books mentioned, The Magician's Lie stands on it's own and has a plot that has really stuck with me. I haven't been able to stop thinking about it since I finished it and it actually grew on me more as I wrote the questions for our party. There are some phenomenal questions at the back of the book for your in-person book club discussion, but I tailored our questions for our online format. If you choose this as your own monthly pick, I found the questions posed at the end to be more well thought out than the usual book club guide fare.
I'm looking forward to seeing what you thought of our book. If you are just finding this book club group, welcome! We love new members:
Happy reading!

The Magician's Lie discussion questions:
Question 1:
https://www.facebook.com/peanutblossom/photos/a.10150226900971949.314348.126659076948/10153085582311949/?type=3&theater
Question 2:
https://www.facebook.com/peanutblossom/posts/10153085666566949
Question 3:
https://www.facebook.com/peanutblossom/posts/10153085713561949
Question 4:
https://www.facebook.com/peanutblossom/posts/10153085734996949
Question 5:
https://www.facebook.com/peanutblossom/posts/10153085735271949
Question 6:
https://www.facebook.com/peanutblossom/posts/10153085735516949
Question 7:
https://www.facebook.com/peanutblossom/photos/a.10150226900971949.314348.126659076948/10153085735861949/?type=3&theater
Question 8:
https://www.facebook.com/peanutblossom/posts/10153085736981949
Question 9:
https://www.facebook.com/peanutblossom/posts/10153085737396949
Question 10:
https://www.facebook.com/peanutblossom/posts/10153085739016949
Question 11:
https://www.facebook.com/peanutblossom/posts/10153085740601949
Question 12:
https://www.facebook.com/peanutblossom/posts/10153085740931949
From the Party:
https://www.facebook.com/peanutblossom/posts/10153086410446949
https://www.facebook.com/peanutblossom/posts/10153086442676949
https://www.facebook.com/peanutblossom/posts/10153086450466949
https://www.facebook.com/peanutblossom/posts/10153086463736949
https://www.facebook.com/peanutblossom/posts/10153086477171949
https://www.facebook.com/peanutblossom/posts/10153086484461949
https://www.facebook.com/peanutblossom/posts/10153086492371949
https://www.facebook.com/peanutblossom/posts/10153086498396949
https://www.facebook.com/peanutblossom/photos/a.10150226900971949.314348.126659076948/10153086423996949/?type=3