The April pick for the Peanut Blossom Book Club for Recovering Readers is The Book Charmer by Karen Hawkins.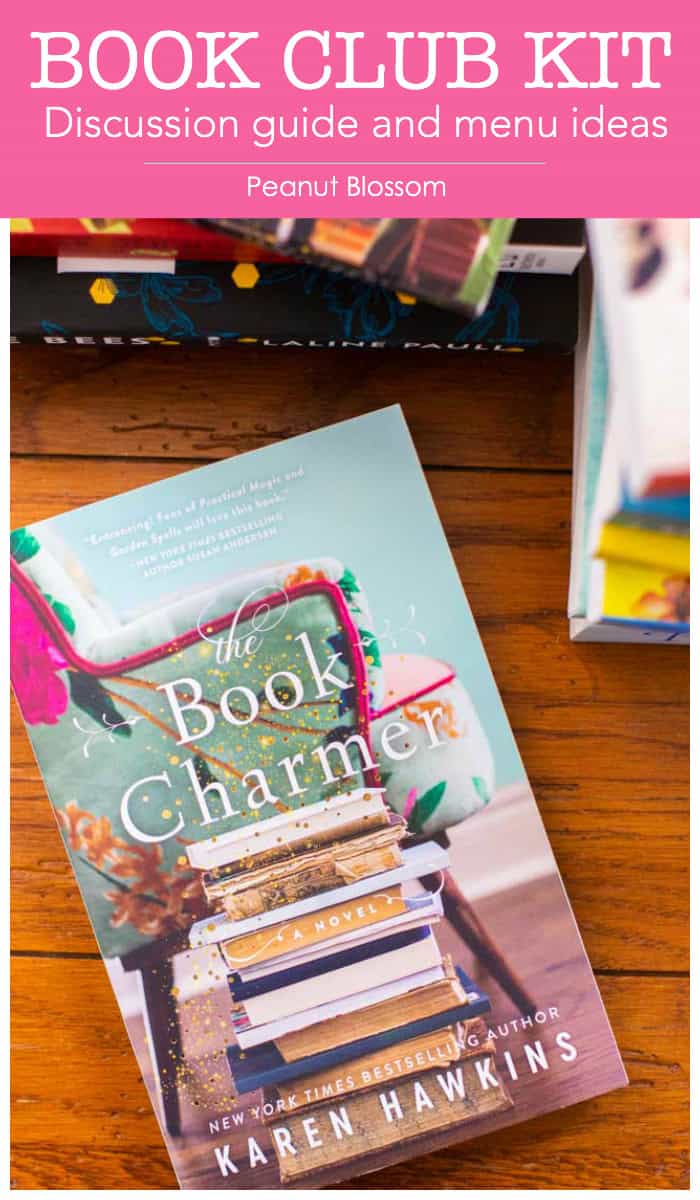 Every spring, I try to include one "magic realism" title to our book club line-up. They are often the lighthearted titles I need as the weather gets lovlier.
This spring calls for even more lighthearted reads than usual as we are all home in quarantine. If your attention span feels broken, something easy and fun is just what the doctor ordered.
I hope you enjoy this month's pick!
April's Official Book Club Pick:  The Book Charmer by Karen Hawkins
I'm pleased to announce that it is our official April Pick for this year.
Get your copy of this month's book club pick:
Money-saving tricks for reading this month's book pick:
You can get the book from your library.
The Kindle version is currently just pennies more than the paperback, but you can save money on the Audible version if you own the Kindle copy. I love to use the Amazon Whispersync feature to go back and forth between audio and digital reading.
What is The Book Charmer about?
"Sarah Dove is no ordinary bookworm. To her, books have always been more than just objects: they live, they breathe, and sometimes they even speak. When Sarah grows up to become the librarian in her quaint Southern town of Dove Pond, her gift helps place every book in the hands of the perfect reader. Recently, however, the books have been whispering about something out of the ordinary: the arrival of a displaced city girl named Grace Wheeler.
If the books are right, Grace could be the savior that Dove Pond desperately needs. The problem is, Grace wants little to do with the town or its quirky residents—Sarah chief among them. It takes a bit of urging, and the help of an especially wise book, but Grace ultimately embraces the challenge to rescue her charmed new community. In her quest, she discovers the tantalizing promise of new love, the deep strength that comes from having a true friend, and the power of finding just the right book."
Get your copy of the book right here.
Discussion questions for The Book Charmer:
Coming soon!
Be sure to check out the official discussion in our book club group right here.