The Bees by Laline Paull is the official July pick for the Peanut Blossom Book Club for Recovering Readers.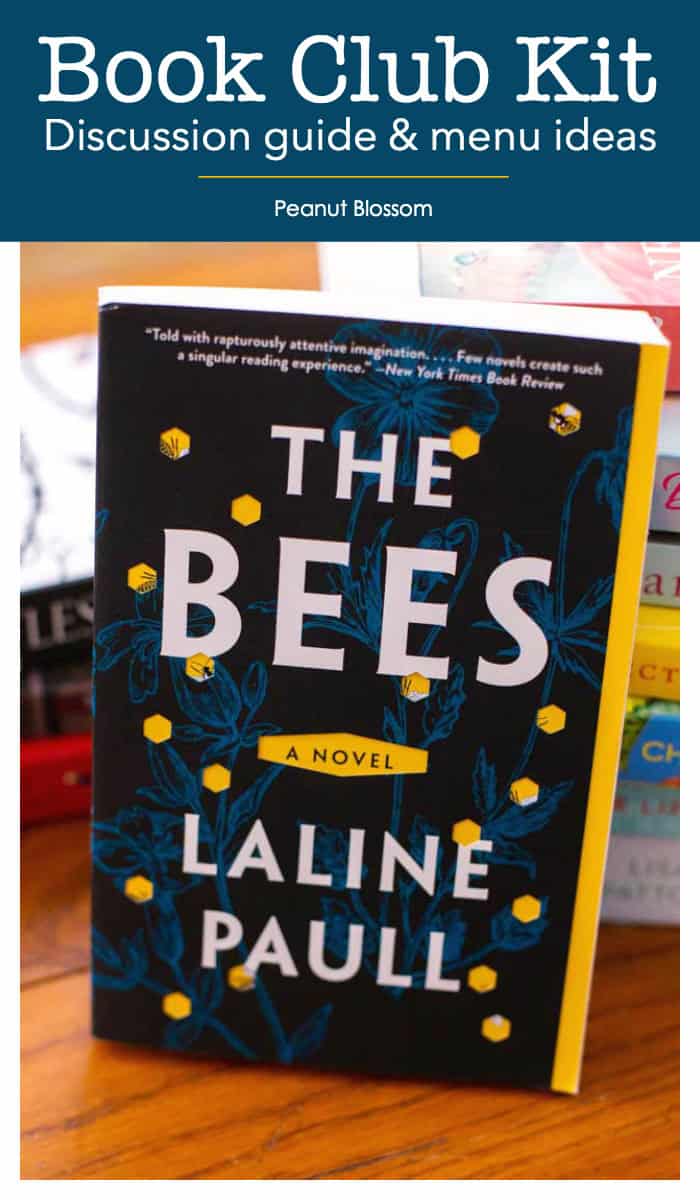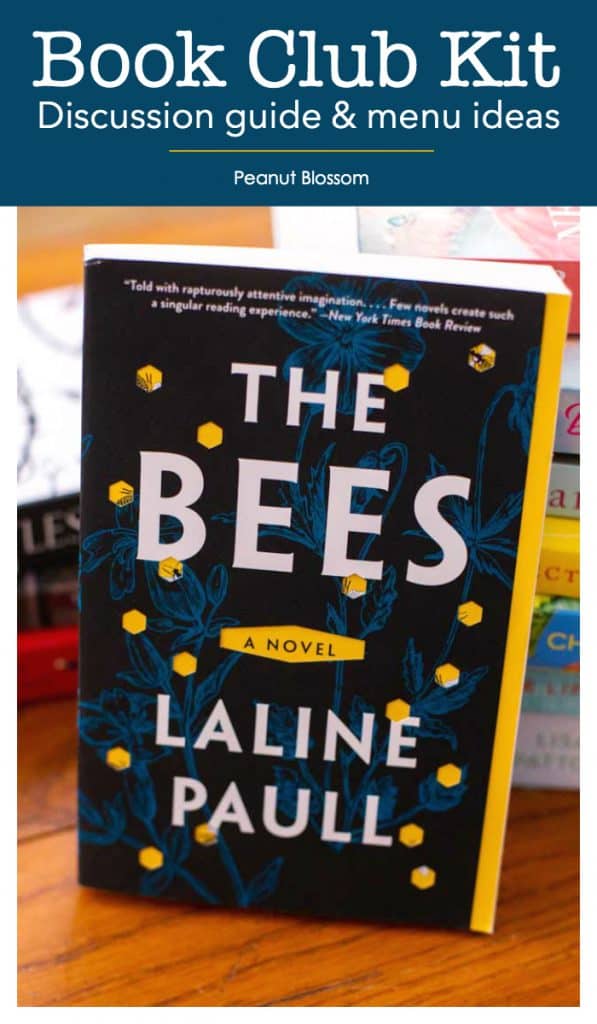 I keep a running list of book ideas that are recommended to me from a wide variety of friends all in the name of ensuring that every month of book club has something fresh and fun to look forward to.
Over the course of each year, we rotate through a wide variety of genres so that there is always something for everyone on the list. Most of our members come to the club looking to be pushed a little outside of their comfort zone.
With that in mind, I selected something that veers a hard left from the light, fluffy romances we've had for a few months. The title of this book club pick felt just right for the hot days of summer and reading in the back yard where you just may be surrounded by the subject of this fictional world . . .

P.S. Want to see the full list of books we're reading this year? The best book club picks for 2020 for busy moms who want FUN books
July's Official Book Club Pick: The Bees by Laline Paull
With a 4.5 star rating from 1,600+ reviews, I'm pleased to announce that it is our official July Pick for this year.
Get your copy of this month's book club pick:
Money-saving tricks for reading this month's book pick:
You can get the book from your library.
The Kindle version is free with PRIME and once you have the Kindle copy, you save money on the Audible version. I love to use the Amazon Whispersync feature to go back and forth between audio and digital reading.
What is The Bees about?
"Flora 717 is a sanitation worker, a member of the lowest caste in her orchard hive where work and sacrifice are the highest virtues and worship of the beloved Queen the only religion. But Flora is not like other bees. With circumstances threatening the hive's survival, her curiosity is regarded as a dangerous flaw but her courage and strength are an asset. She is allowed to feed the newborns in the royal nursery and then to become a forager, flying alone and free to collect pollen. She also finds her way into the Queen's inner sanctum, where she discovers mysteries about the hive that are both profound and ominous.
But when Flora breaks the most sacred law of all—daring to challenge the Queen's fertility—enemies abound, from the fearsome fertility police who enforce the strict social hierarchy to the high priestesses jealously wedded to power. Her deepest instincts to serve and sacrifice are now overshadowed by an even deeper desire, a fierce maternal love that will bring her into conflict with her conscience, her heart, her society—and lead her to unthinkable deeds."
Get your copy of the book here.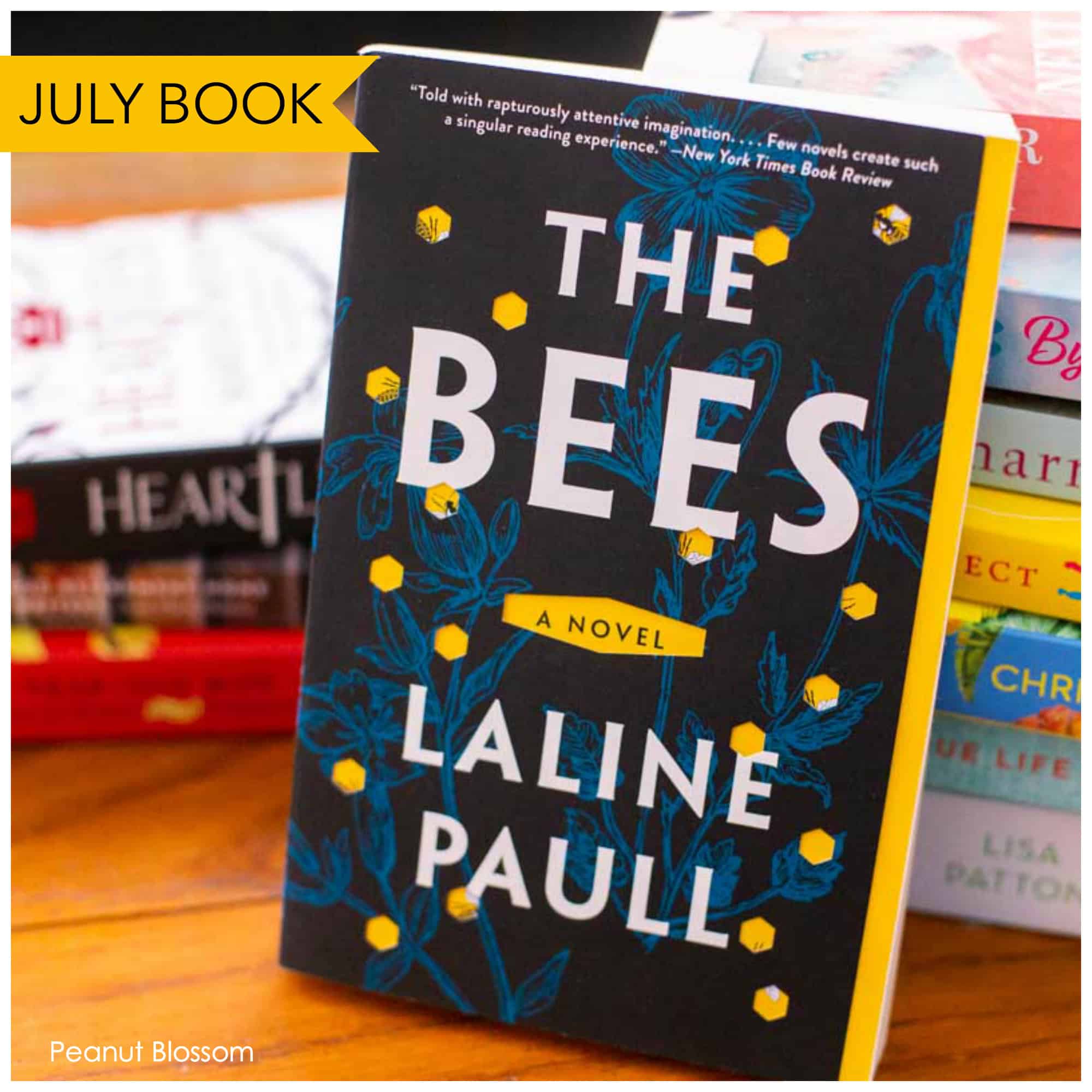 Discussion questions for The Bees:
Coming soon!
Be sure to check out the official discussion in our book club group right here.