Looking for a quick and easy teacher gift idea? Give her something practical she can use. Crafty givers can customize the gift with these adorable variations.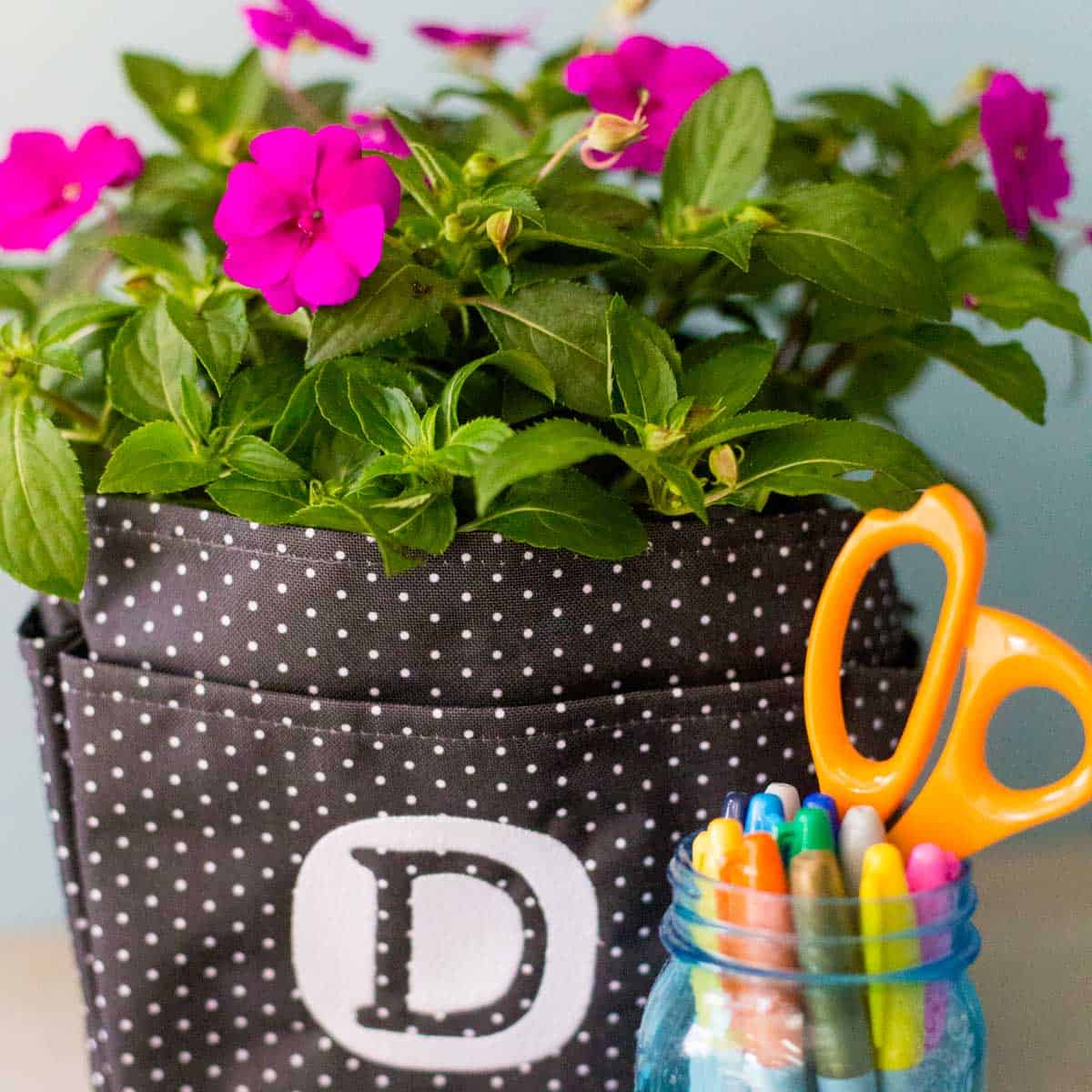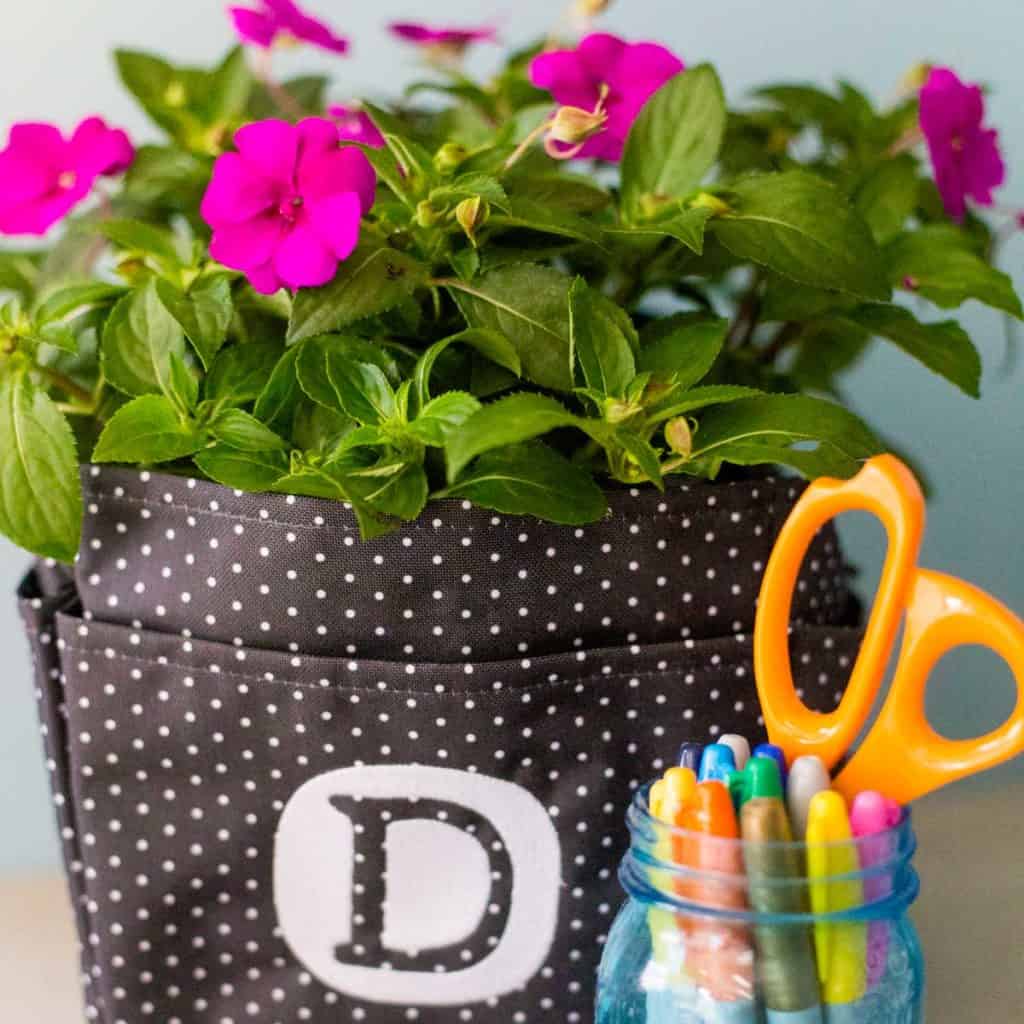 I'm always looking for new affordable teacher gift ideas this time of year.
I love to give things that serve dual purpose and function!
I recently stumbled across this fantastic find for the teachers in our lives and wanted to share it with you.
Step 1: Canvas Bin
Find a cute canvas bin that can stand on it's own that is the perfect container for:
holding her pens & pencils
hiding a box of Kleenex and some hand sanitizer
hanging by the loop to keep a bottle of water handy
wrangling the stamps and stickers she uses for the kids
keeping personal items neat in her drawer
If you are extra-crafty, you could personalize the tote using your Silhouette Cameo.
My favorite design idea is the "You are my sunshine" which would be just adorable with a baby sunflower plant your child helps to plant!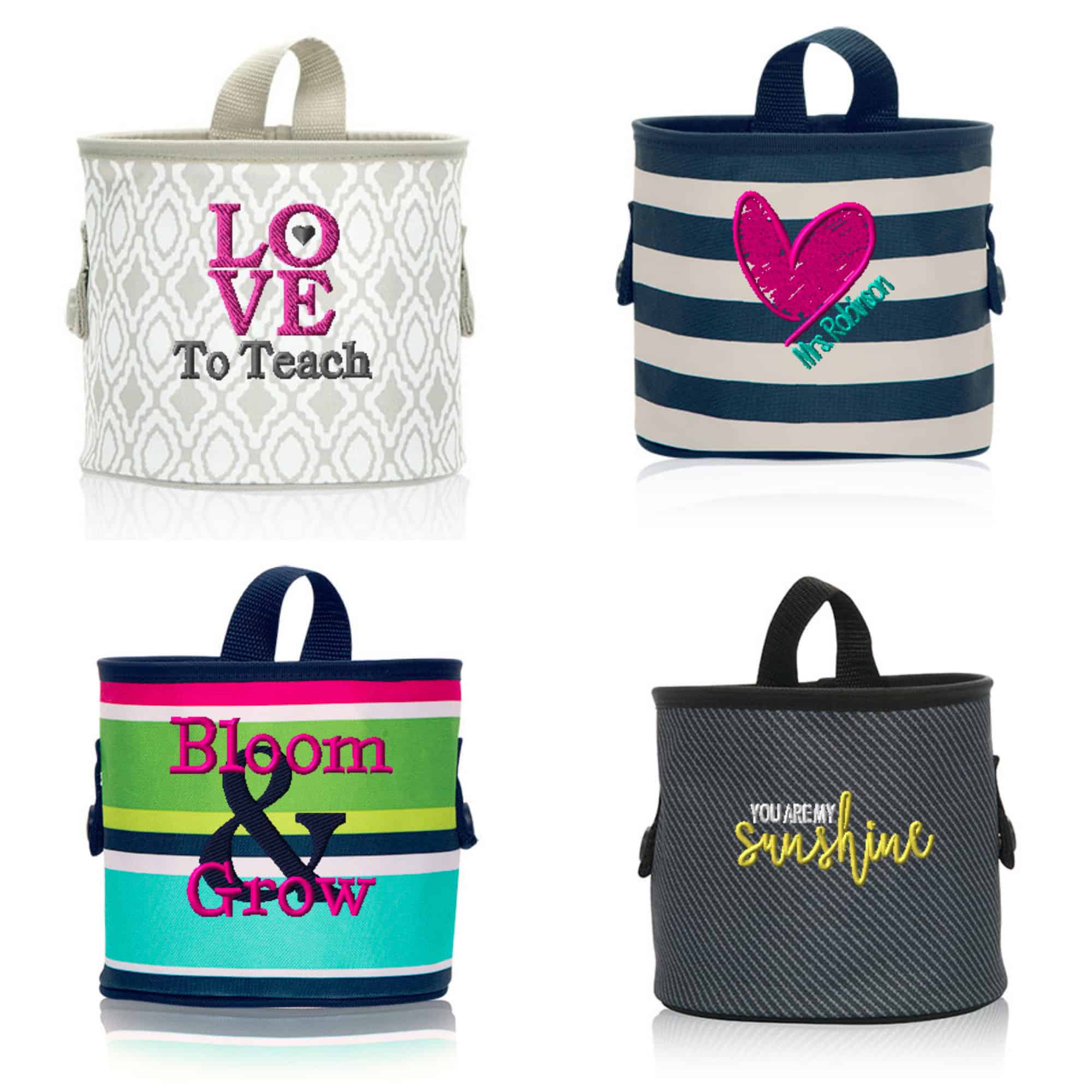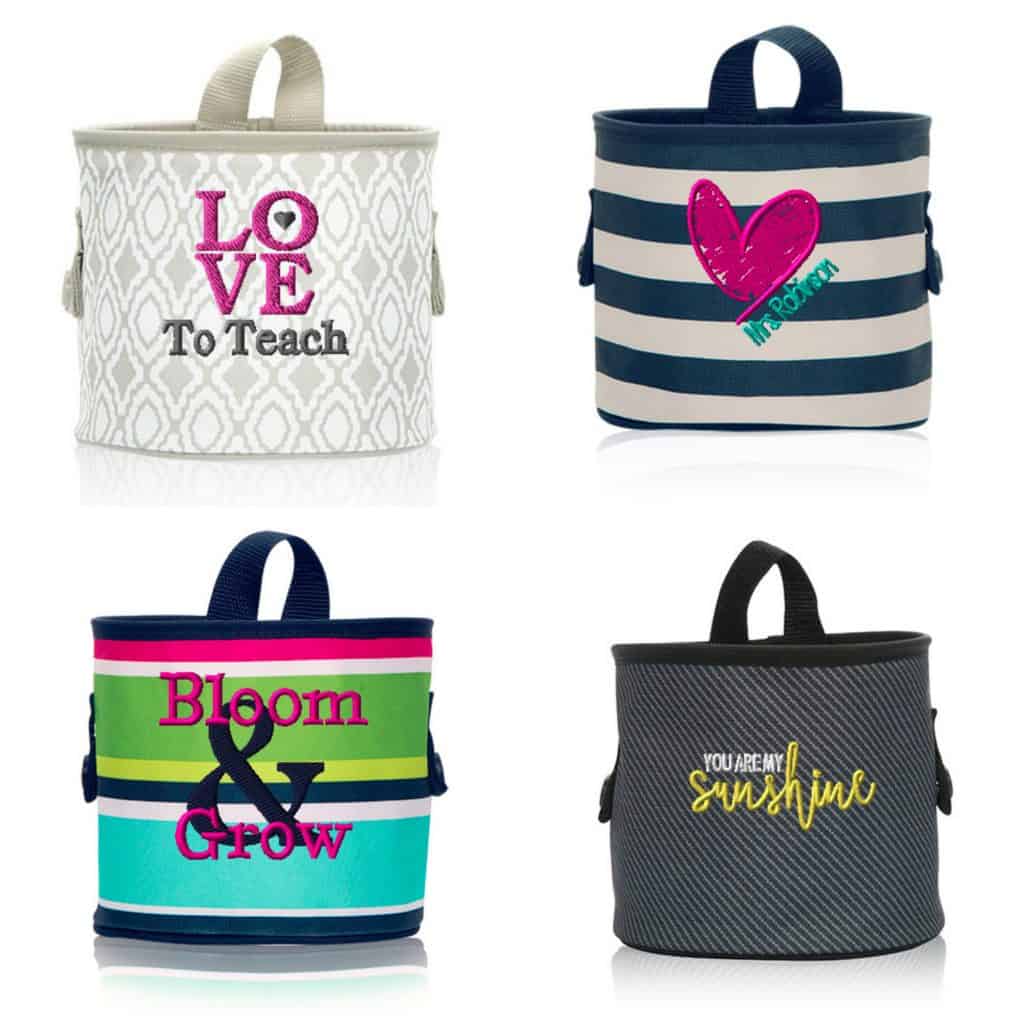 Step 2: Just Add Flowers
Then just pop by your local garden center and buy a small pot of fresh blooming flowers for her yard.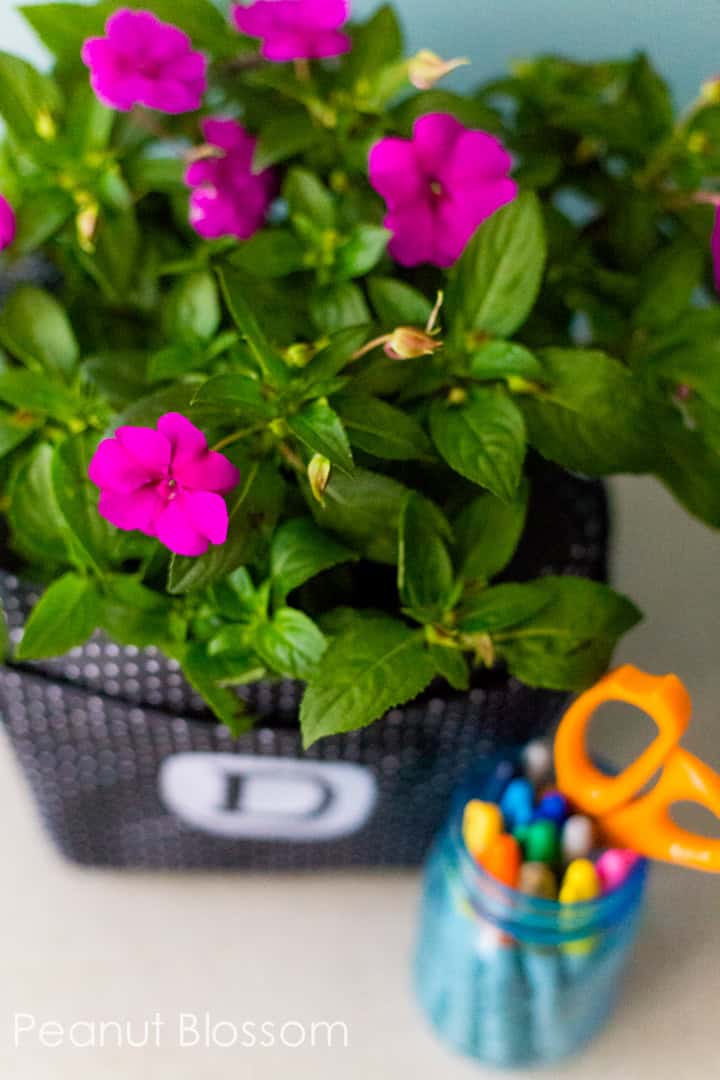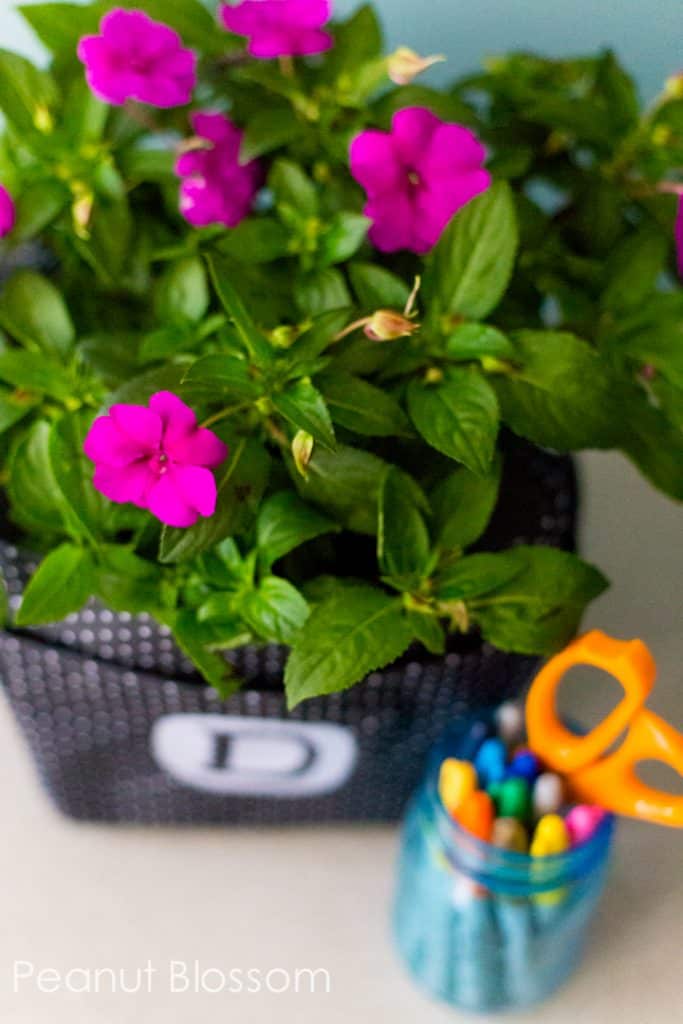 These colorful impatiens would work great in a planter or in a shady spot in her yard. The plant will bring flowers all season long vs. the cut bouquet that will die off in a few days.
You could also give her one of these butterfly-friendly plants so she could start her own butterfly garden.