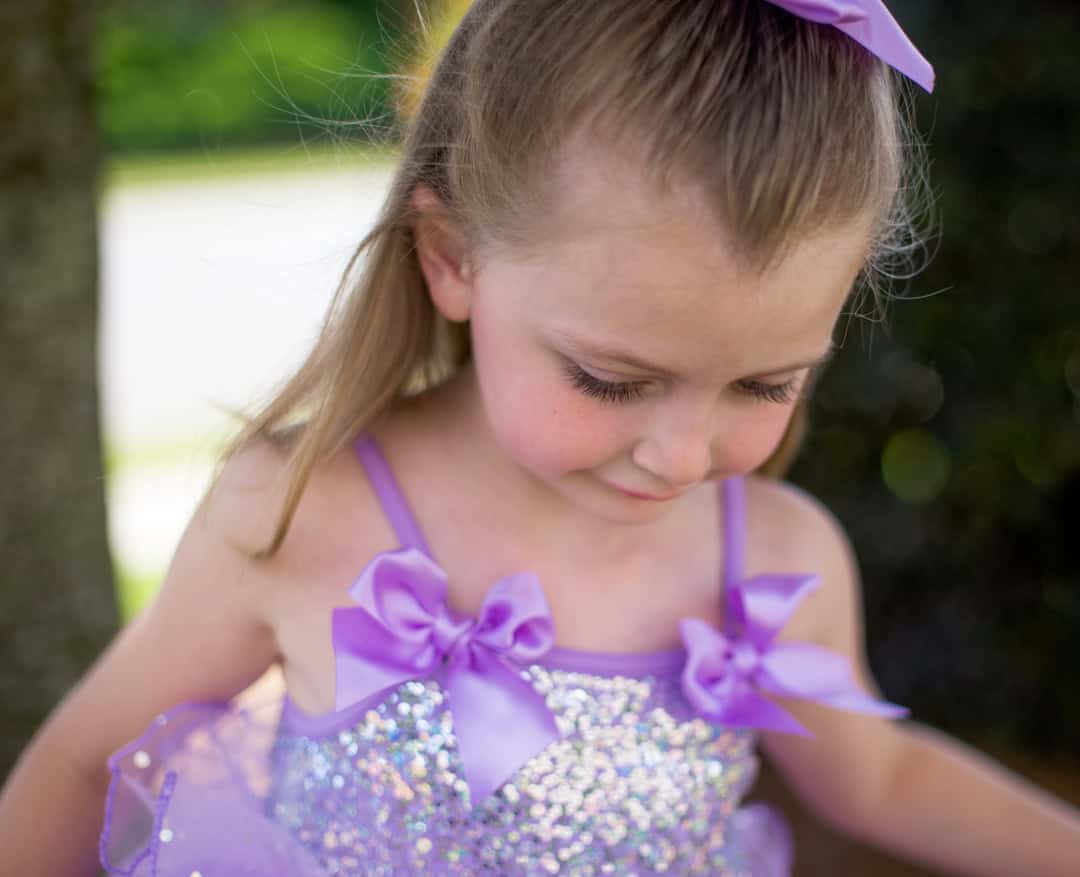 Little Pea dipped her sweet little toes into the world of dancing this year. As a special Christmas gift from Grandma & Grandpa, she's been enrolled in the local dance school taking a tap/ballet combo beginner class. We found the school based purely on recommendations from friends and I had no idea what we were getting into when we signed her up.
I knew there'd be a recital at the end of the class, but somehow it went over my head that it would be a nearly professional level production held at a local theater in uptown. The event took place this last weekend and I have to admit I'm still blown away by how amazing the performances by all the girls from all different levels really were.
I'm not sure what we'll do about next year just yet, so I wanted to really take the chance to document this precious moment in Little Pea's childhood. Before we headed to the theater for the dress rehearsal, I took her out into our yard for a quickie 10 minute photo session.
Tim and I could not be more pleased with the age-appropriateness of her costume as well as the song her instructor chose ("Anything" from Sofia the First.) Everything about this was sweet, innocent, and just the right amount of frilly for Little Pea.
I think the photos I captured perfectly suit the sweetness of the event.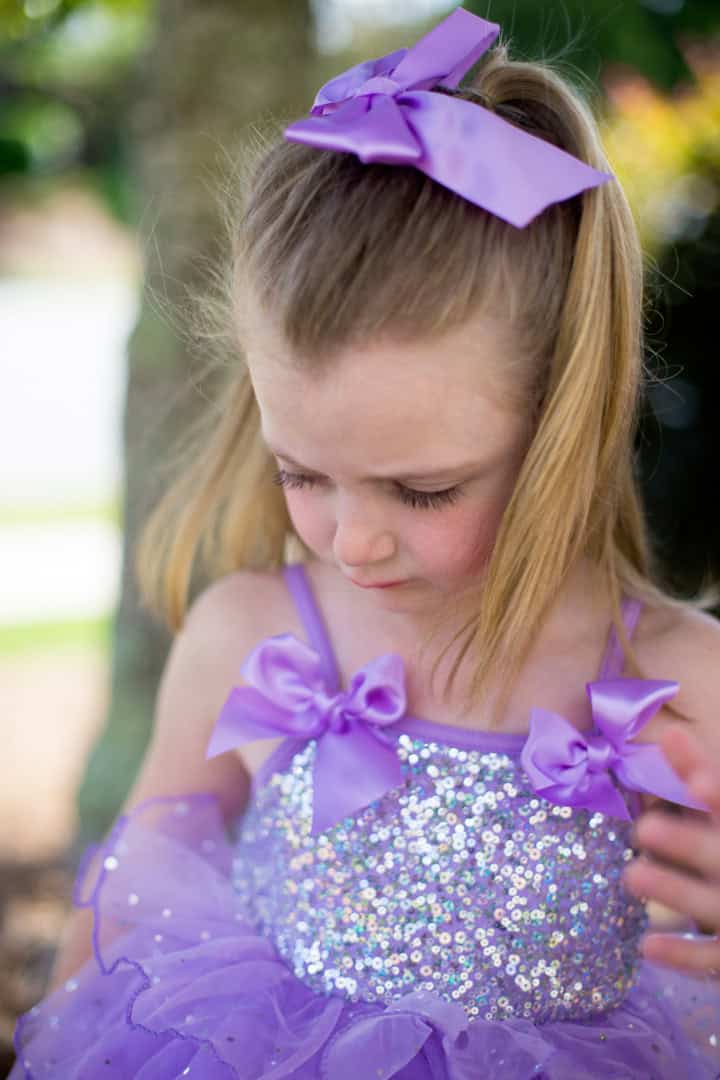 For the rest of you Dance Moms, I thought you might enjoy a few tips on taking dance recital pictures at home before the big show:
1. Open Shade shows the glitter!: Little Pea is standing underneath a smaller leafy tree at 3:50 in the afternoon on a bright sunny day. There was tons of sunlight reflecting off our light house siding but she was still evenly lit and comfy in the shade. I adore how her sparkles light up in the photos because of the reflected light. If we were in direct sunlight, it would be much harder to capture the glitter without washing it out.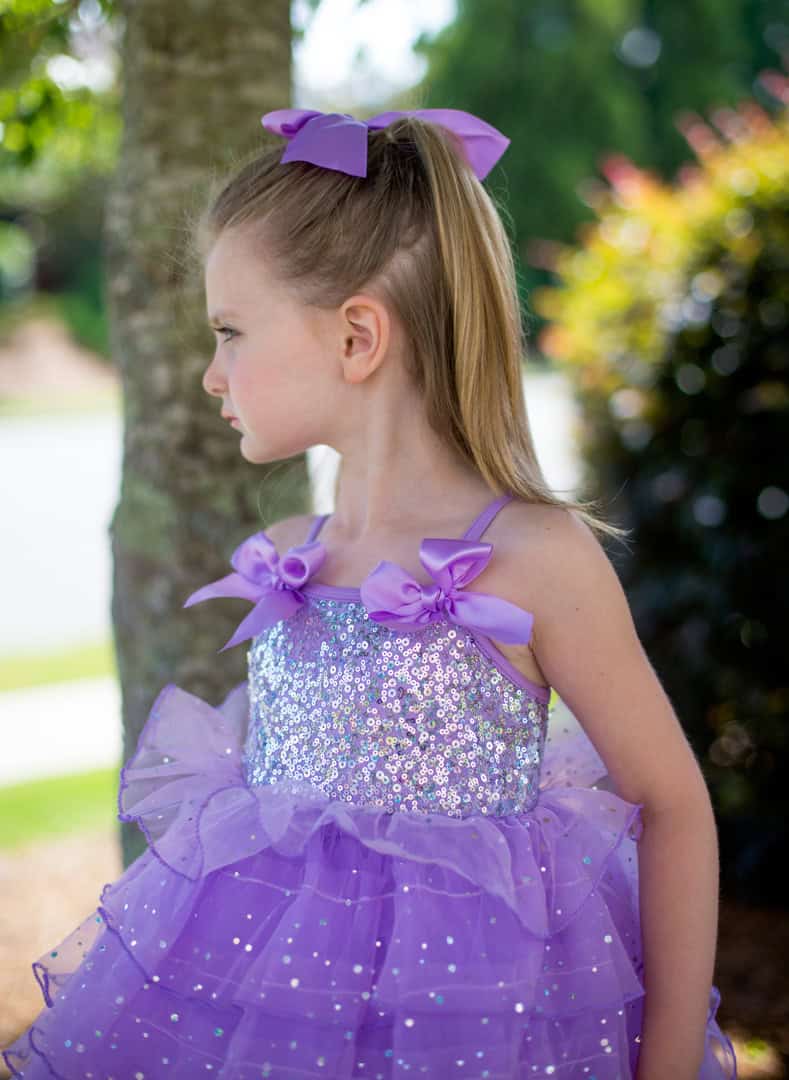 2. Natural poses: I am totally new to this dance thing, I had NO idea how to ask her to pose. We tried a few "show me your best dance pose!" shots that went horrifically wrong. Ha! That might work with older girls who are more practiced, but for the tiny ones I found it was better to just let her be herself. The serious face above was her just relaxing and looking around the yard. The horizontal image at top was captured while she was playing with the layers of her skirt.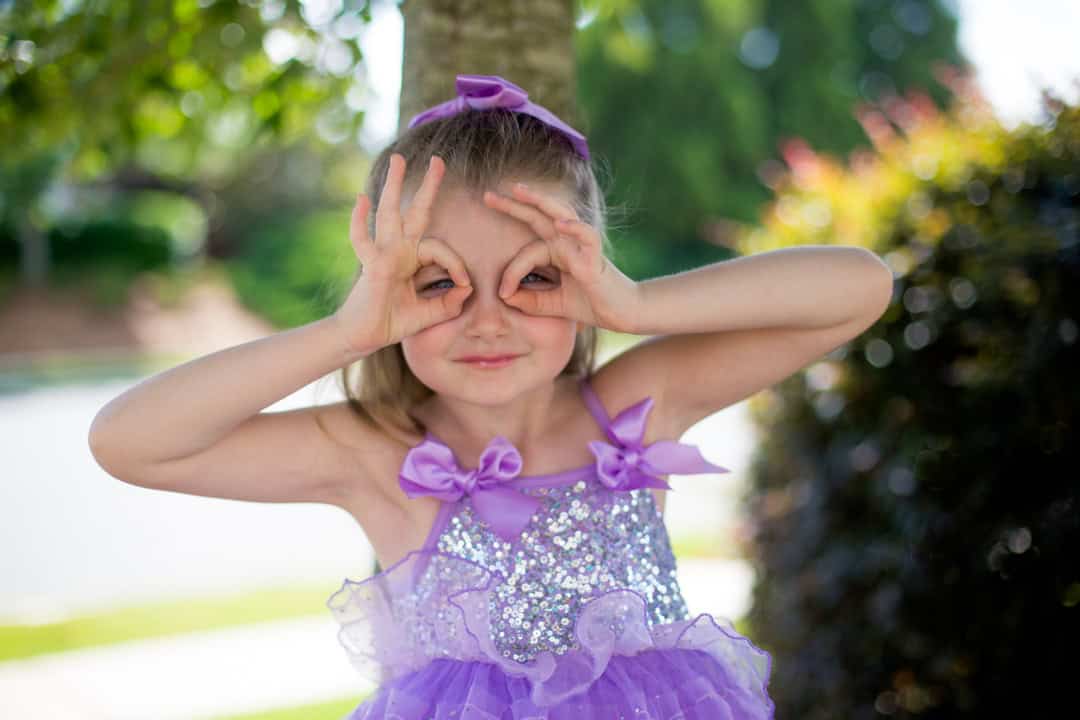 3. Silly is ok: We were having fun with this session, I didn't need all "perfect" shots. I giggled when she gave me her goggle fingers pose above. Letting them be a little goofy keeps them relaxed and willing to let you take photos.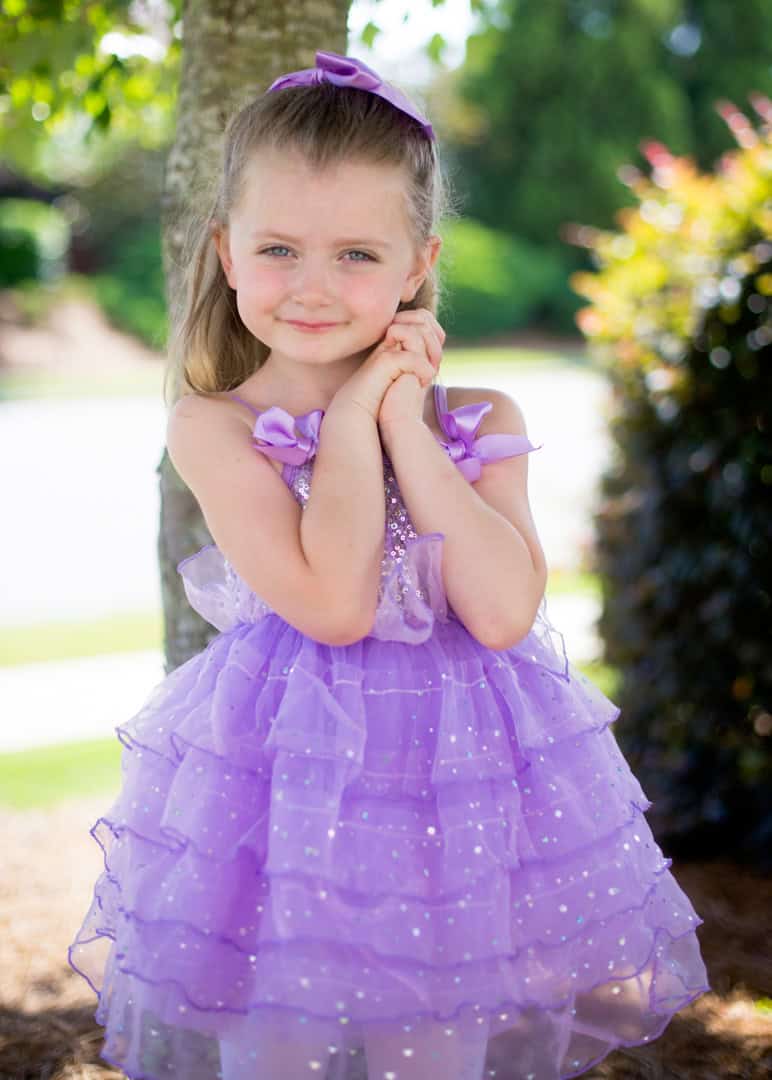 4. The "Grandma" shot: My favorite image was actually the last one I captured before we left for the theater. I prompted her, "Let's take a picture for Grandma & Grandpa to thank them for getting you dance classes this year!" and this was the pose she naturally made. You could also capture blowing kisses, pretend hugs, or jumping for joy. Any of those would show emotion and movement of the costume.