Capturing a photo that stops your friends in their tracks is easy with one simple trick. . .
I have too many girlfriends who hate being in photos. I confess, I am often one of them. After sitting in a photography session at the Type A blogging conference over the weekend, three of my best bloggy friends and I were inspired to try taking new profile pictures.
The speaker suggested using window light. I personally find that scenario to be more dramatic and moody than fits my style but we gave it a try.
We took a few shots in our hotel room and this is what I captured before we headed out for dinner: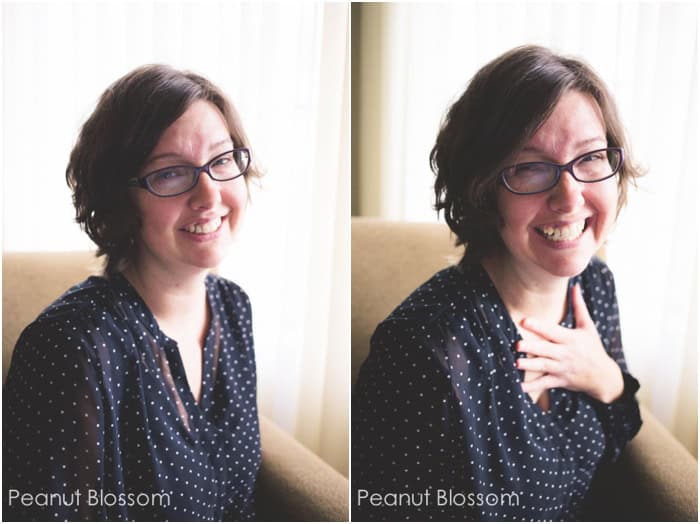 I took one look at our restaurant of choice -- a bar across from the hotel -- and begged our server to seat us at one of the windowless tables: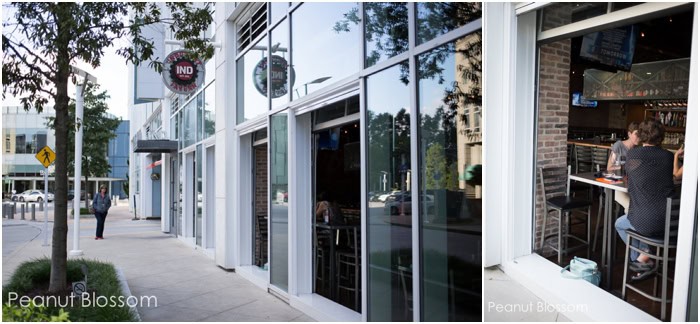 My friends probably thought I was a little pushy, but I insisted they take turns in the chair in front of the brick pillar for a 5 minute photo session.
At 5:00pm the sun was still in full glory with a clear blue sky. This chair was sitting in a spot where the sun was blocked by the building but the light is reflected off the light pavement. There are no harsh shadows, no direct light, and just oodles of reflection in their gorgeous eyes to give us some catchlights.
My girls took turns in the "hot seat" while we waited for our glasses of wine to be served. I got my settings in place and just patiently waited for the right expression.
Once I captured each of them, it was my turn. I've learned that taking my own selfie with my iPhone helps me to see how open my eyes are, tilt my chin just so, and control my smile better. This is a trick I couldn't even do with a tripod and makes me love my phone even more:
I shared my new profile to my personal account on Facebook and got these comments:
"This is a STUNNING photo of you!"
"Gorgeous!"
"Luv!"
"Hey, beautiful!"
80+ likes and counting on the image and it's enough to make me blush.
Want to get a new profile pic for yourself?
The most important thing you can do is look for open shade: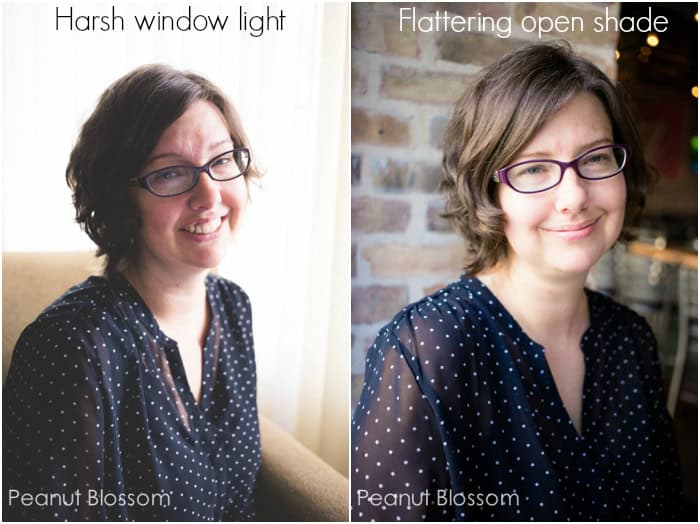 Update your own profile picture with these tips:
1. Find outdoor open shade.
2. Face your body out towards the light, not in towards the building.
3. Look for a textured background, ours was a brick pillar in a bar! No need to be fancy.
4. Have a glass of wine, chill out with your friends, and smile a nice relaxed smile!
There's joy in numbers and it will shine in your eyes.