There is something about homeschooling that is so appealing to me. I love the idea of being able to focus in on my children's interests, work at their pace, and take them on field trips. As romantic as that sounds to me, there are many many reasons that homeschooling full time would just not work for our family and we happily send the Peanut to a great public school here in town.
Every summer, I approach our time together as an opportunity to pretend we're homeschooling. It keeps it fun for me without the pressure of knowing they are relying on me for their entire education and that it is only for a short time of the year. Summer is our time to reinforce that learning and trying new things is fun and not a chore. I also focus more on the subjects schools don't have the budget to approach as strongly as I'd like: art, music, nature.
I've had hits and misses with this attempt and things tend to fizzle out by the end of summer. Last year I tried a new approach and we had a lot of success with it. This year I'm tweaking it and I think I might have finally discovered our perfect summer schedule!
Over the weekend I sat down with a pencil and my planner and outlined how I want our weeks to be spent.

Monday:
YMCA: Fitness time for mom, social time in the kids camp for the girls
Swim Class for both girls
Girls Lunch Out: I'd love to try a new restaurant every week.
Tuesday: 
Adventure Day: Instead of signing up for pricey camps, this summer we're using our budget to purchase memberships to the local hot spots. We will rotate between visits to the zoo, two different children's museums, and the local botanic gardens. I also scheduled in a visit to the art museum and am hoping to do a trip to Raleigh and/or Atlanta.
Wednesday: 
YMCA: Fitness time for mom, social time in the kids camp for the girls
Library Day
Thursday:
Reading Picnic for breakfast with our new library books
Arts & Crafts Day: Much more on this to come because I have a fresh stockpile of inspiration for this that I'll be sharing soon!
Friday:
YMCA: Fitness time for mom, social time in the kids camp for the girls
Picnic & Pool Day: This won't be the only time we go swimming, but it will be the guaranteed slot we've set aside for pool time. Our picnics will be more purposeful and planned.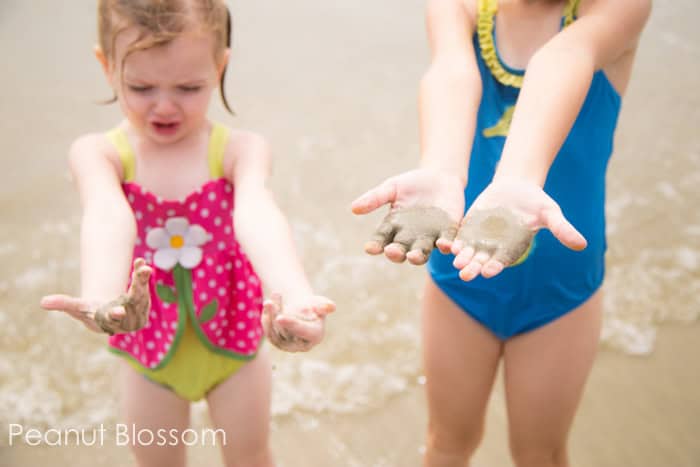 Then on a daily basis there will be:
Age appropriate chores: Have you seen this awesome list?
Lots of reading time
Piano lessons & "performances" not "practice": I've been teaching the Peanut piano myself in a very loosey goosey format to keep it big on fun and low in pressure. I'm looking forward to doing a little more solid teaching this summer.
A note on summer sanity: When I was making my calendar, do you want to know which chunk I scheduled first? The YMCA Fitness time for mom. Originally I started plotting the stuff that makes me most excited: the adventures and crafting. I quickly realized that the fitness time was getting harder to squeeze in.
I deleted all my notes and started over. I scheduled morning trips to the YMCA for 3 days a week before I did anything else. The other goals all fell into place after that and there was plenty of time to fit in everything I wanted.
Are you making time for yourself this summer? If the very thought of that makes you feel guilty, you need to check out my friend Allison's awesome post here. I promise it will erase all the mommy guilt.
I'll be sharing more details on all our adventures soon. In the meantime, what are you most looking forward to for summer? Do you have any tricks for keeping everyone happy and active?

P.S. If you're looking for some inspiration for your own homeschool adventures, check out my "Homestyle Schooling" Pinterest board. I'm collecting ideas for the summer and all year round. Can't wait to have more time to try some of these!
Follow Tiffany Dahle's board Homestyle Schooling on Pinterest.