Summer Rental by Mary Kay Andrews is the official July 2015 pick for the Peanut Blossom Book Club for Recovering Readers.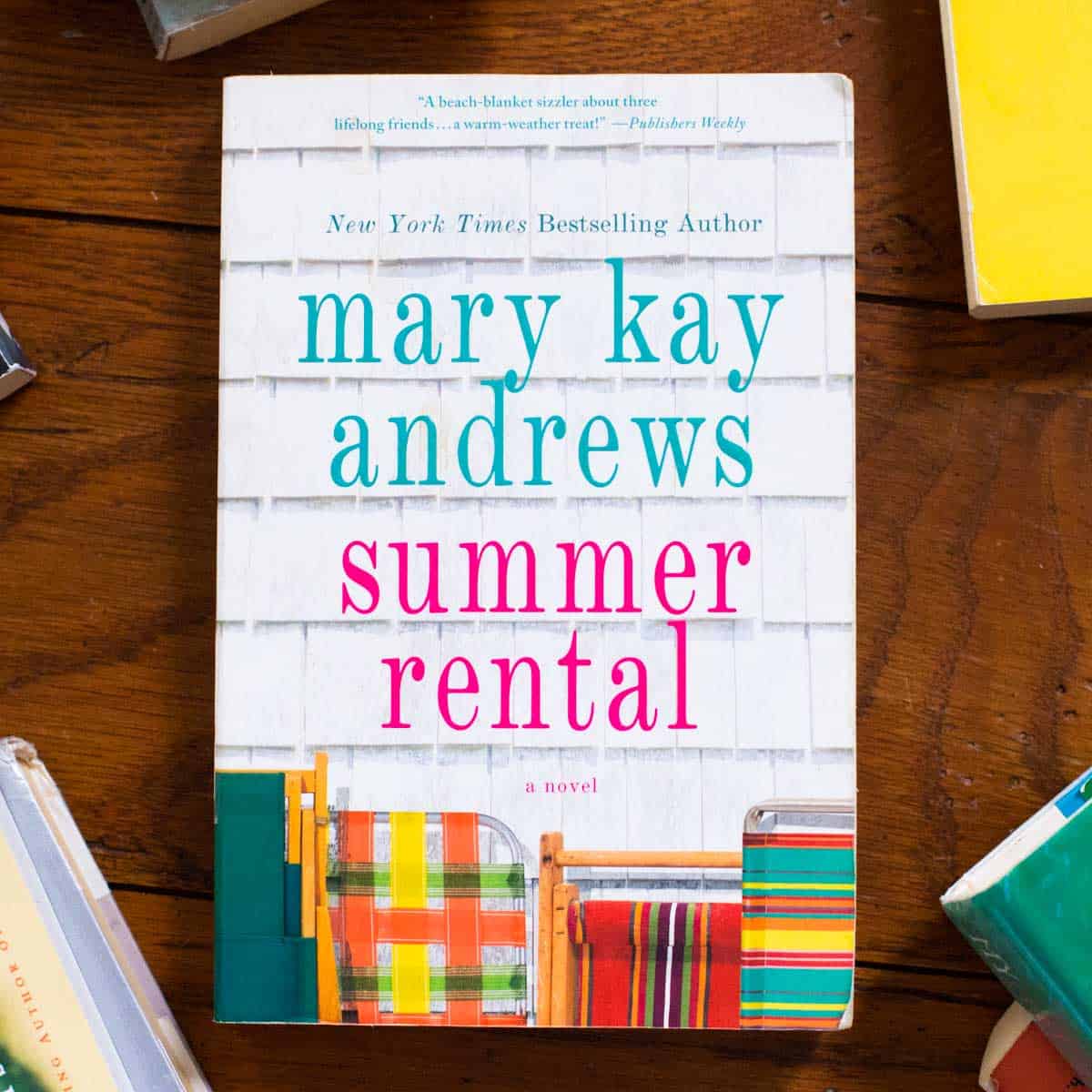 Welcome to the July event of the Peanut Blossom Book Club for Recovering Readers!
This month I'm pleased to welcome you to the discussion for Summer Rental by Mary Kay Andrews.
I really wanted to keep things light and fun with our summer selections and was totally suckered in by the cute cover of this month's book.
I've seen Mary Kay Andrews' name on many a book display but this was the first title I've ever read by her. I can see why she has been so popular and I thoroughly enjoyed this month's book.
I'm probably a little biased since I live in North Carolina and loved that the book takes place in the Outer Banks.
I was desperately plotting ways to make a visit to that section of our state's coastline before our discussion, but it wasn't meant to be. We finally did get to the Outer Banks and it was just as incredible as I had hoped!
I'm looking forward to seeing what you thought of our book. If you are just finding this book club group, welcome!
Happy reading!
Peanut Blossom Book Club
This book club pick is one of the awesome books from our first year of book club.
We're still going strong! Want to join us?
You can get all the details on the club here:
Want Free Reminders for Each Book?
Sign up for my book club newsletter right here:
What is Summer Rental About?
"When you need to make a change in life

Ellis, Julia, and Dorie. Best friends since Catholic grade school, they now find themselves in their mid-thirties, at the crossroads of life and love.
Ellis, recently fired from her job, begins to question the choices she's made over the past decade.
Julia has a man who loves her and is offering her the world, but she can no longer hide her deepest insecurities.
And Dorie has just been shockingly betrayed by the man she loved and trusted the most.
Can a one-month getaway to North Carolina's Outer Banks help make things right?

Sometimes the tide just pulls you in the right direction…"
Summer Rental Book Club Discussion Questions
I believe the best book club questions to spark a lively discussion in your group help readers make personal connections to the story.
You can read about how to write the best book club questions on your own here, but hopefully these will get you started!
Question 1:
How did you enjoy "Summer Rental" by Mary Kay Andrews this month? Is this the sort of fiction you would normally pick or was it new to you?
Question 2:
Does the idea of a monthlong rental with a group of your girlfriends appeal to you? Where would you want to go?
Question 3:
Which of the friends did you most relate to in the story? Why?
Question 4:
Ellis devoted her entire life to her career and was thrown for a total loop when she get fired. Do you think being fired can possibly be the best thing to happen to you? What would you have done in her situation?
Question 5:
Julia fights against the physical realities of growing old. Do you embrace aging with humor, acceptance, or dread?
Question 6:
Ty and Ellis are presented as polar opposites but did you see any similarities between them? Do you think they made a good fit as a couple or are they doomed to fail?
Question 7:
If "Summer Rental" was made into a movie, who would you cast as the leads?
Question 8:
Have you ever been to the ocean? Did you love it or not so much?
Question 9:
What is your favorite summer vacation treat?
Question 10:
What is your go-to karaoke song?