We have about 2.5 weeks left in our current home. I'm scrambling to finish as many items from our Summer List as I can before we go. Sadly, Navy Pier is likely the one that is going to bite the dust. You'd think with a list this short that I'd be easily able to accomplish it. In that case, you have no idea the chaos we've had this summer. Ha.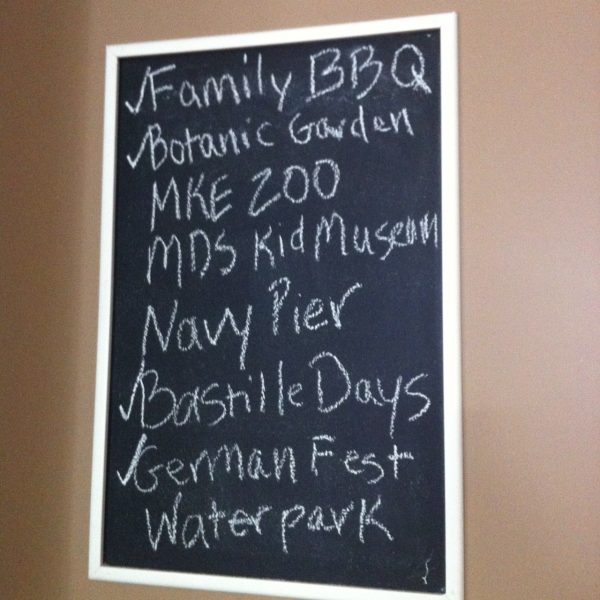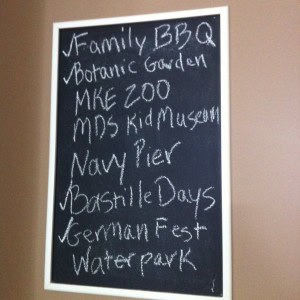 What I should be doing right now is packing. What I'm actually doing is taking pictures of this: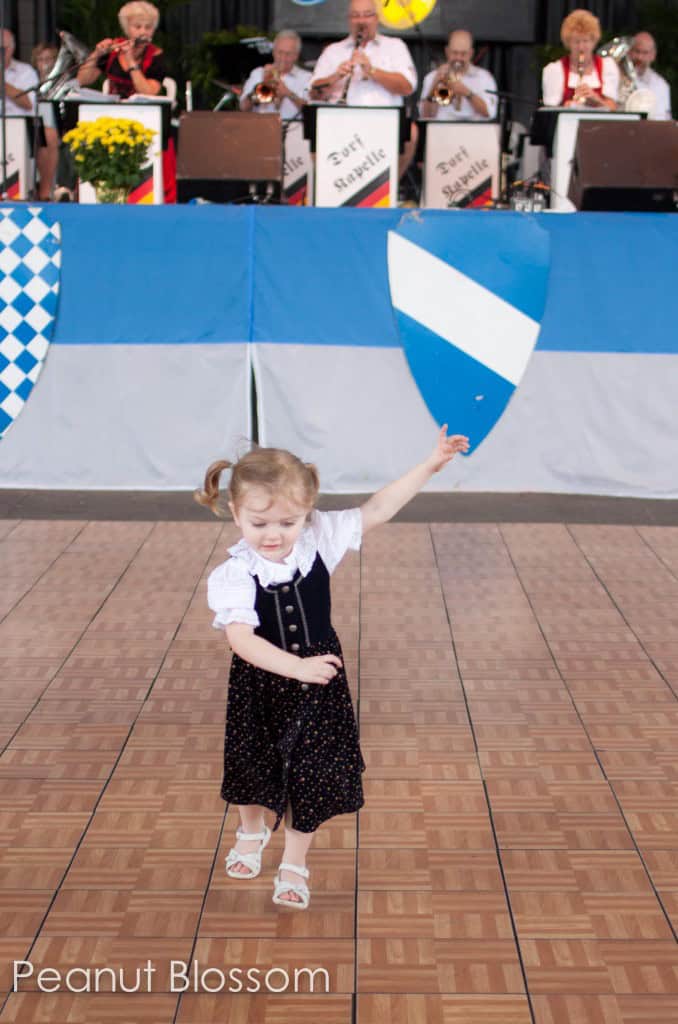 There is my Little Pea dancing and twirling as if there is no tomorrow all by herself on the dance floor of the Oktoberfest stage at Milwaukee's annual German Fest. We should all feel so moved by music! I may have to edit this post down the road with the video footage I took of this moment, it is truly priceless. You need to imagine all the sweet seniors lined up in seats around the stage wearing their traditional German garb who were grinning from ear to ear at the sight of Little Pea's joy to fully appreciate this. (And now is when I'm really wishing I had a wider angle lens!)
For anyone who hasn't experienced a Milwaukee ethnic festival, I highly encourage you to go. They have a different one every weekend throughout the summer. German Fest and Irish Fest are by far my two favorites. It is one of this summer's tragedies that we'll be leaving to drive to our new home the weekend of Irish Fest and that it couldn't make our summer list. But at least we had time for schnitzel and some wiener dog races! (Yep! They're awesome, you should totally go check it out yourself.)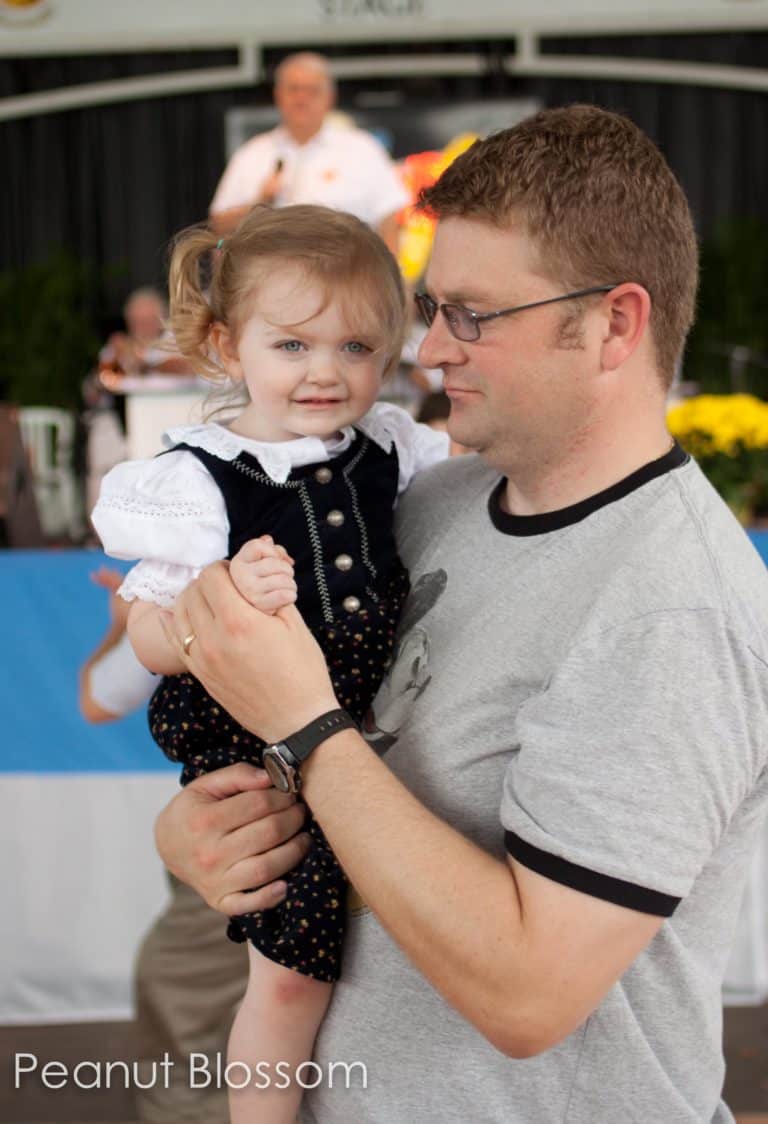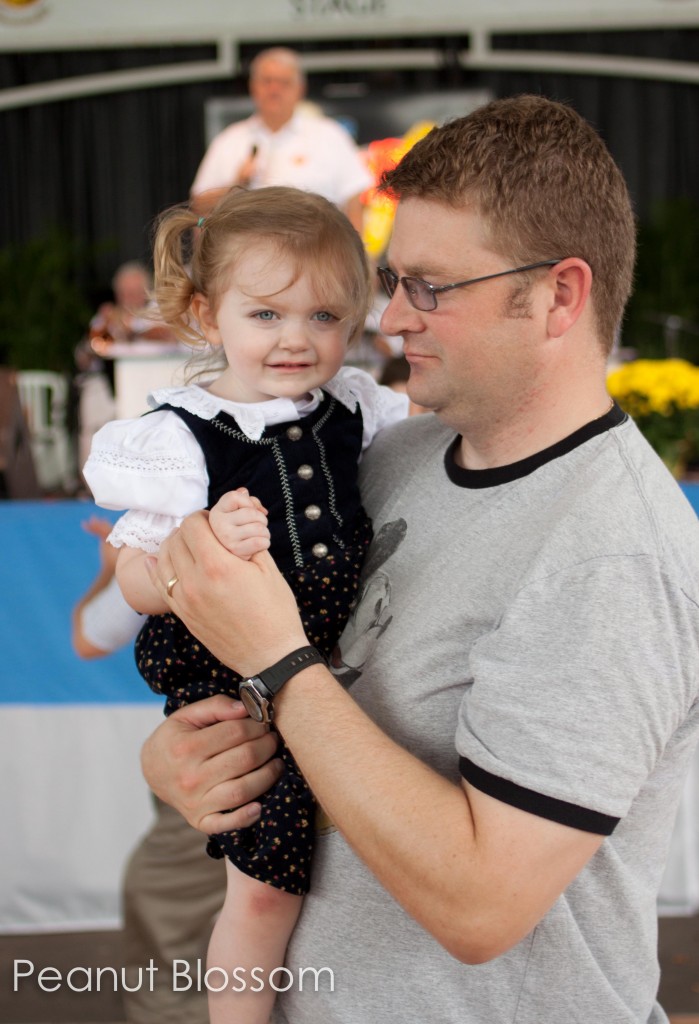 I also got to see Handyman Tim polka-ing with this little lady. If it weren't for our summer list that I drafted before we knew were moving we would never have gone yesterday. Life would have been too busy, we would have let the packing and the must-do's get in the way of a precious memory. I soooo didn't want to go yesterday morning. I was so stressed out by the chaos. But we promised the Peanut we'd take her to see the wiener dogs so we dug up the little German dress for Little Pea and headed out the door.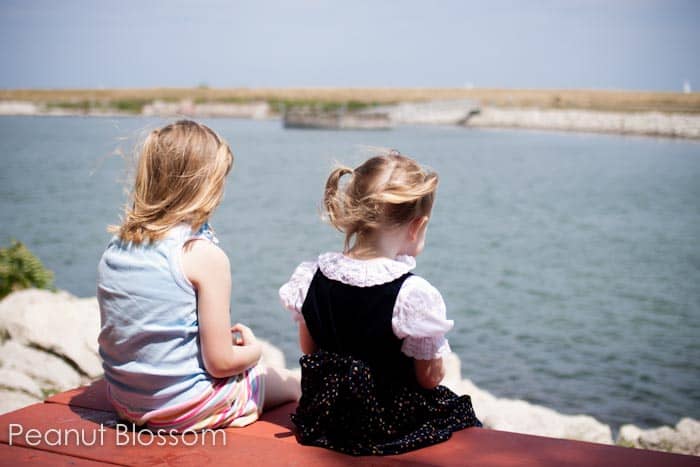 Once we were there, I had an amazing time. The weather was perfect and it was just the right way to say goodbye to a city I love. I may not have managed the time to get back downtown before our move otherwise. I am definitely a convert to these seasonal bucket lists and we'll be doing them from now on. Sometimes I need that extra kick in the pants to remember what is actually important vs. what seems important at the moment.