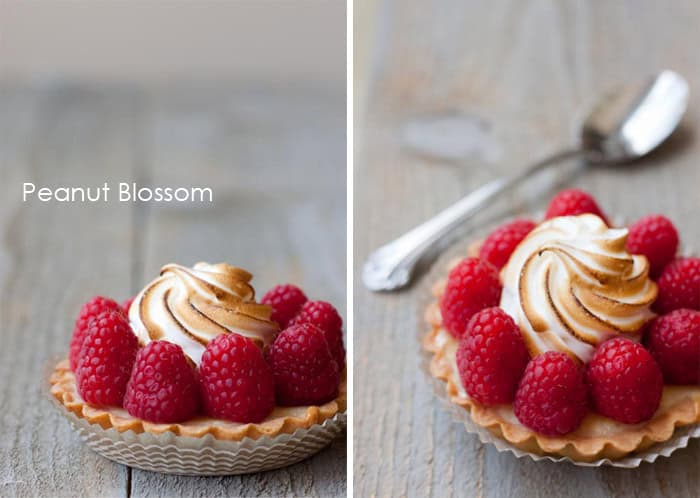 My styling approach for this month's food photography challenge falls under the categorization: "My kitchen is still in boxes"-esque.
The ladies from the Inspired Plate have been diligently working on their assignments for our "summer desserts" challenge for weeks. I've been drooling over their test shots and chatter about boozy adult themed popsicles, fruit concoctions, and homemade ice cream.
I LOVE to bake and have been looking forward to this assignment for months. Sadly, falling mere days after our cross-country move, I can't even find my tart pans let alone a plate to serve it up on! I came dangerously close to shooting Jell-o for this assignment when our sweet ringleader Laurie reminded me that this is a "food photography challenge" NOT a bake-off.
So I took this opportunity to scour our new home for a fancy bakery where I might find a photogenic subject for the assignment. I lucked out and then some! I was pointed to Amelie's French Bakery in the NoDa area of Charlotte, NC. Amelie's glass counters are filled with every kind of little french pastry your heart could yearn for. Eclairs, cream puffs, petit fours, tartes of all kinds, croissants of all flavors, and GASP macarons in a rainbow of colors.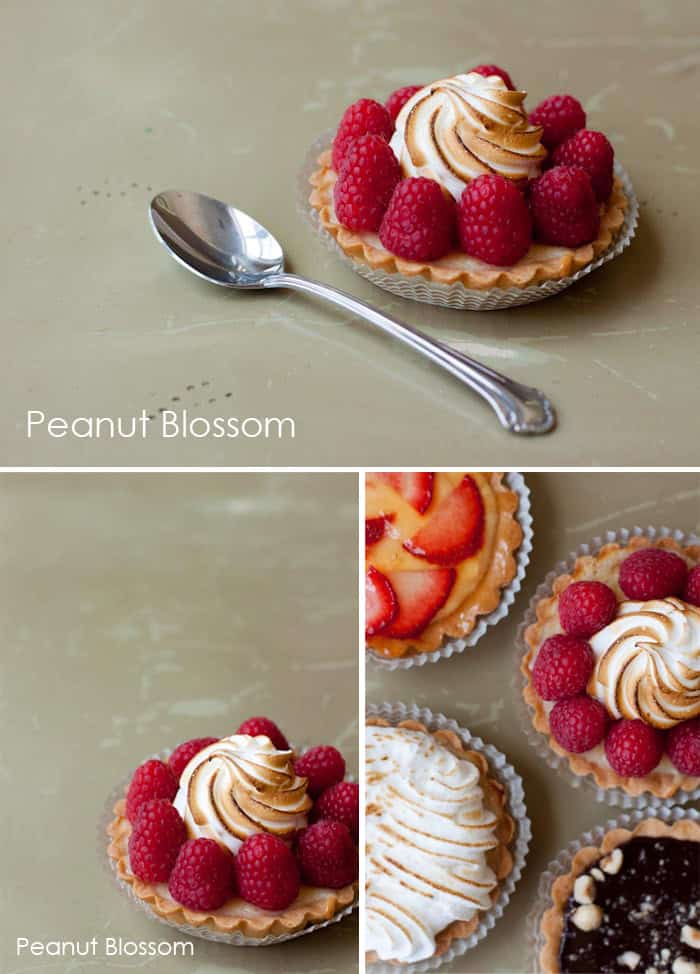 I had the hardest time picking anything! In the end, I went with this random assortment of sweets: a lemon meringue, key lime, chocolate hazelnut, and cream cheese filled tray of tartes. I'm so sad my food styling props are still in boxes! How I would have loved to serve these up on my little dessert plates with pretty floral napkins.
As it stands, I couldn't even find all of my photography boards! (I shoot with four usually but was forced into using just the two I could snag from the garage.) Using the two boards limited my composition so I tried a new surface–the seat of one of our kitchen chairs! It was the only portable handy thing I could find. The sage green made for a pretty backdrop but I found I really am quite attached to my gray boards. One more reason to keep unpacking before the September challenge!
I believe the sparse surroundings put the focus directly on these little lovelies. It was actually a fun twist on the challenge–how to do my photography tricks with practically zero props!
What I should really post is my family devouring them off of paper plates with plastic utensils and ear to ear grins as we camp out among our boxes.
Next up in the challenge is Sabrina Wong, Perth Food Photographer. Sabrina is actually in the middle of winter Down Under but was such a good sport with the "summer" theme to this challenge. Can't wait to see what she came up with for sharing. Rumor has it, it may have involved the homemade ice cream I mentioned earlier! Be sure to click through and leave her some love!